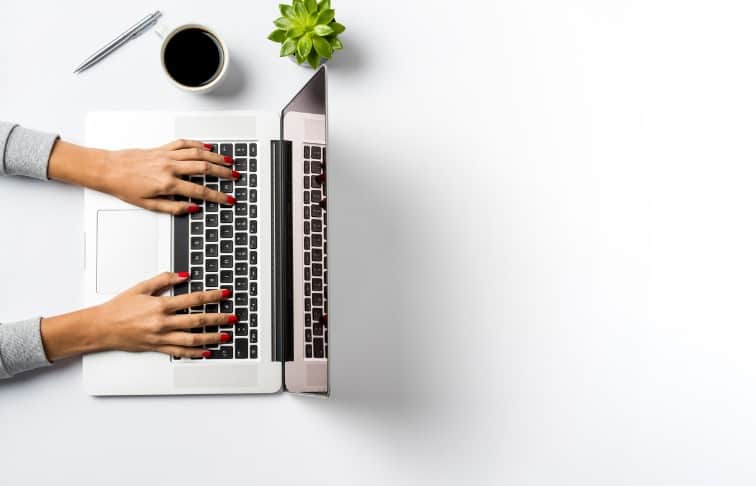 As part of our contributor series, Fallanne Jones of The Property Girls Team, shares her thoughts on being a woman in real estate.
When I began my career in real estate in 2012, I was newly married with a 6-month-old at home, and lots of bills. My bachelor's degree had led me down a path of hard work for little pay. I needed to make a change, and fast, but I also had a fire inside calling me to build something bigger for myself and my growing family. I didn't know a thing about selling houses. All I did know was that somehow I was going to be my own boss. This girl was not meant for nine to five or stuffy board rooms. So in 2012 I got my license and hit the ground running.   
Well, sort of.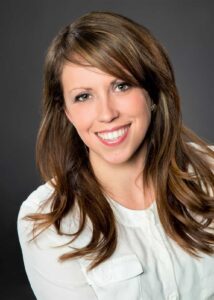 No one ever tells you what it actually takes on a day-to-day basis to make it in this business until you're in the trenches. I was eager to learn but also broke and desperate. I joined a well-known team in my area and learned as much as I could. For five years I cold-called, held open houses, and worked 60 hours a week, nights and weekends. This was a great experience but definitely not what I had in mind.  
I had a bigger vision for my life. So in 2016, along with my business partner, I started The Property Girls Team. Since then, real estate has truly changed my life for the better. The flexibility has allowed me to thrive as a working mom, raising 3 wild boys while growing a top producing team. I now have the opportunity to lead a group of eight amazing ladies which has brought to light the unique challenges that we face as women in real estate.  
Prioritize safety
Our photos and contact information is all public. It's a necessary part of our business but it also leaves us vulnerable. I know the women on our team are not the only ones who have been the victims of stalking. After many strange calls and late-night hangups, an out-of-state detective connected the dots and informed us of a man who was stalking women in several states that he found online. All were real estate agents and all had a similar appearance.  We've also gotten calls from men who were pretending to be in the market for a home because (after some wasted time we found out) they were looking for a friend… and we "looked friendly."  
A potential sale is never worth your safety. Always, always meet with buyers at your office before showing them a property. If someone is serious about buying a house they will meet with you. Usually, when I tell a potential client that we meet in the office for safety reasons, there are no objections. When you do meet new clients for showings, always let someone know your location. Be sure to bring someone along to open houses, whether that's a spouse, a friend, or better yet, ask a mortgage lender to co-brand some marketing materials and come along with you. It's a win-win.  
FREE Guide: Learn how to earn more with our 2018 Real Estate Agent Income Guide.
Value family
I'm sure juggling family and business is a struggle for all working moms. As entrepreneurs, we often feel the need to hustle and prove ourselves while at the same time managing our guilt if success comes at the cost of time with our loved ones.  
I personally have had mixed experiences. I know for certain that I lost a lot of business when I was expecting my second and third children. Even after explaining to potential clients that I had a support team to cover for me while I was home with a newborn, buyers and sellers (understandably) want to make sure their real estate agent is available at all times.  Although I empathize with their concern, there is no "maternity leave" when you're self-employed. No clients, no income. 
Last minute appointments are the name of the game. More than once I've had to throw my kids in the car, bribe them with candy, and pray that they don't break anything because my buyer's perfect house just came on the market. Most people are incredibly understanding. 
In the beginning of my career, I would drop everything and run out the door whenever a client asked me to. I missed a lot of dinners with my husband and putting my kids to bed. Set clear boundaries for yourself or you may find yourself with strained relationships and lots of regrets.    
Schedule your family time as "appointments." Date night? Kids baseball game? Clients don't need to know what kind of appointment you have!   
Remember self-care
Real estate is so unpredictable. You may find yourself spending more time in your car than in an office. Some days you have back to back appointments for 12 hours straight and some days you may work at home in your pajamas. It's easy to forget about taking care of the most important person (that's you!) when you're always on the run. But don't let the erratic nature of this business get the best of you. Schedule time for personal development and self-care so you don't burn out. Get a massage. Go shopping. Take classes that have nothing to do with real estate (bonus—you'll probably pick up business while you're networking and having fun anyway). Don't skip this step. You can't take care of everyone else if you aren't taking care of you!   
Overall, I've been incredibly lucky to be a woman in this industry. I don't feel that my gender defines me in this field. Powerful women have paved the way for decades and leveled the playing field for us.  
We truly bring so much to the table. We are compassionate, empathetic, and can juggle a million things like nobody's business. Ultimately I have found that if you just be genuine, be yourself, surround yourself with people that make you a better person, then we can make the most of an amazing career and show future generations of women Realtors what is possible.