Courses are provided by Real Estate Express, a McKissock Company (Sponsor ID#0003313)
Florida Real Estate License School
Aspiring agents of Florida, you're in good hands: Colibri Real Estate is the leading real estate education provider in your state, which means you get what you need, when you need it, from the best in the industry. Join thousands of other real estate professionals who launched successful careers through our flexible online courses which are approved by the Department of Business and Professional Regulation – Florida Real Estate Commission.
Arello Certified

idecc Certified
Self-Paced Course Packages
Learn at your own pace
Motivated and self-directed learners can complete all pre-licensing requirements in a matter of weeks.
For those who need more time given the demands of work and family, move at your own pace.
Need additional support? Our "Exam Prep" and "Live Instructor Q&A" are there when you need them.
Exam Preparation
With Promo Code: LAUNCH40
WHY IT'S FOR YOU
You want extra exam simulation and practice.
You want the option to learn on the go.
WHAT'S INCLUDED
63-Hour Pre-License Courses
State Approved Instructor Support
Satisfaction Guarantee
The Basics
With Promo Code: LAUNCH40
WHY IT'S FOR YOU
You have prior real estate experience.
You learn best by reading and are a strong test taker.
WHAT'S INCLUDE
No items match the current filtering criteria.
No items match the current filtering criteria.
Florida Real Estate License Education Courses
If you prefer to purchase a course individually, please select from the options below.
Sales Associate Pre-Licensure Course (FREC Course I)
This real estate course will take you through all the subjects mandated by the Florida Real Estate Commission, and includes instruction in real estate law, types of interest and ownership in real estate, home ownership, legal descriptions, titles, liens, taxes, encumbrances, listing advertising, appraisal, finance, closings, and professional code of ethics.

Course Contents

1. The Real Estate Business
2. Real Estate License Law
3. Real Estate License Law and Commission Rules
4. Authorized Relationships, Duties and Disclosure
5. Real Estate Brokerage Activities: Guides for Sales Associates
6. Violations of License Law, Penalties and Procedures
7. Federal and State Laws Pertaining to Real Estate
8. Property Rights: Estates and Tenancies; Condos, Cooperatives and Timesharing
9. Title, Deeds and Ownership Restrictions
10. Legal Descriptions
11. Real Estate Contracts
12. Real Estate Finance
13. Types of Mortgages and Sources of Financing
14. Computations and Closing of Transactions
15. The Real Estate Market
16. The Real Estate Appraisal
17. Real Estate Investments and Business Opportunity Brokerage
18. Taxes Affecting Real Estate
19. Planning and Zoning
20. Practice Exam
21. Final Exam
More Options
Browse individual courses.
No items match the current filtering criteria.
No items match the current filtering criteria.
No items match the current filtering criteria.
Buffini & Company: Colibri Real Estate's exclusive partner in student success
To provide Florida's real estate community with a holistic, personalized approach to education, Colibri Real Estate is proud partners with Buffini & Company, the largest North American coaching company. Through Colibri Real Estate's unrivaled real estate education and Buffini & Company's innovative training methods, we work to get your career off the ground (and on the map). Enjoy exclusive access to career advice through videos presented by founder Brian Buffini, as well as a new agent starter kit that serves as a companion experience to your pre-licensing coursework. Learn more about Buffini & Company.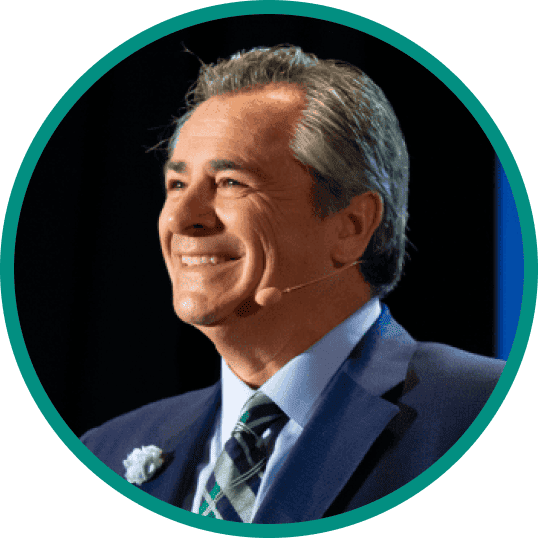 Have a question?
Connect with an enrollment advisor today
Estoy interesado en obtener la licencia de Real State en el Estado de la Florida, Soy Abogado en el Ecuador, pero estoy por recibir mis papeles de residente en USA y soy dispacitado, como podria hacer para obtener la licencia
FL requiere 63 horas de educación junto con aprobar su examen de licencia antes de que pueda solicitar su licencia. Podemos ayudarlo con esta educación. Sin embargo, consulte con ellos acerca de los requisitos de residencia (tiempo de vida en FL, etc.), así como cualquier otra documentación que puedan necesitar ya que usted viene de Ecuador. Definitivamente, vea si su título o estado de derecho será reconocido aquí en los EE. UU., Ya que esto posiblemente le ahorrará tiempo y dinero en los requisitos. Sin embargo, solo el estado puede aclarar esto. Su número de contacto y sitio web son: (850) 487-1395 http://www.myfloridalicense.com/DBPR/real-estate-commission/#1487853959683-26e07aa4-d0f79f01-370b
Date published: 2021-02-14
soy abogado en Peru,mi pregunta es – estoy exonerada del curso para la precalificacion? gracias
¿En qué estado está interesado en obtener una licencia?
Date published: 2021-04-23