How to Become a Real Estate Agent
Starting a new career means working with industry experts to guide you through it. Our real estate teachers provide years of expertise, relative to your area, to ensure a first-time pass on your exam — and success in your local market.
Read this article to learn how to become a real estate agent in the US.
Select Topic Here to Learn More About Becoming a Real Estate Agent:
How to Get Your Real Estate License in 9 Steps
No matter which state you live in, you need to follow these basic steps to get your real estate license:
1


Know your state's requirements

The first step in learning how to become a real estate agent is to research your state's pre-license course requirements. Each state is different so it's important that you pay attention to which courses are required for your state.
3


Complete your required pre-licensing coursework
Your pre-licensing coursework and exam will have to be completed prior to taking the real estate licensing exam. Determine how much your pre-licensing coursework will cost so you set aside the money or obtain financing to cover the costs.
4


Prepare for your pre-licensing exam
Your online course exams will be online and studying for them does not have to be intimidating. Our real estate exam prep program can help you prepare for the topics that will be on your state's license exam. Our study hacks can help maximize your time and your success the exam.
5


Apply for and schedule your state real estate exam
You'll need to obtain transcripts or a certificate of your passed course in order to sign up for the state licensing exam. Application fees are about $25. Third-party testing centers usually administer state exams, so check with them for exam times, dates, location, parking, and any materials needed on exam day.
6


Select a real estate broker that's right for you
Depending on your state, you may be required to be sponsored by your broker in order to take the real estate exam. Choosing your broker may happen at this stage, or it may happen later, once you pass your test and are ready to start working. Selecting a broker to work for is one of the biggest steps of your real estate career. Your broker can influence how you get paid, how much you earn, your niche and what resources are available to help you advance in your career. Make sure you do your research on this step and find a broker who truly meshes with your goals.
7


Take and pass your state licensing exam
After you earn your real estate license, you should consider membership in state and local Multiple Listing Services (MLS) as well as the National Association of REALTORS®. These organizations are valuable networking tools and professional resources. Members are able to attend national conferences and get access to valuable research that can help you stay updated on trends and best practices in your niche.
8


Join professional real estate organizations
A handful of states require you to complete real estate post-licensing coursework within the first 6–12 months after you obtain your real estate license. Don't let this slip from your radar.
9


Complete real estate post-licensing coursework
Taking and passing your state licensing exam is one of the most important steps on our checklist of how to become a real estate agent.
A handful of states require you to complete real estate post-licensing coursework within the first 6–12 months after you obtain your real estate license. Don't let this slip from your radar.
NOTE: Some states require that you get fingerprinted, complete a background check, or have Errors and Omissions Insurance on hand before you can take your state exam. Before you take your exam, ask the testing center what documents you'll need to have on test day.
Your success is our number one priority, in the classroom and throughout your career
Become a Real Estate Agent on Your First Try With Our Exam Prep Course
How Much Time You Should Spend Studying for the Real Estate Licensing Exam?
Time is valuable, and we know you don't have any of it to waste. Set yourself up for success by studying regularly throughout the entire course rather than waiting until the week before the exam. If you review and repeat the information, you'll gain a deeper understanding of key course concepts.
Want to increase your chances of passing the real estate license exam?
Our real estate Exam Prep is a complete real estate test prep solution that's designed to help you pass your real estate exam on the first try.
What Does It Take To Be a Real Estate Agent?
Your real estate agent start-up costs vary depending on your location, but here's a good
idea of the investment you'll make to enjoy a successful career in real estate.
Licensing and Education
Online pre-licensing education
First-year post-licensing education
(not required in every state)
Testing fees, license fees, background checks, and permits
Required continuing education
Start-up and first-year costs
Multiple Listing Service (MLS) fees
(this may be covered by your brokerage)
Professional association dues
Errors and Omissions Insurance
Conferences and professional development
Note: These items may be covered based on your brokerage agreement or may be tax-deductible.
Business and marketing expenses
Internet and cell phone service
Vehicle maintenance and gas
Note: These items may be covered based on your brokerage agreement or may be tax-deductible.
Invest in pre-licensing courses today.
Why Should I Become a Real Estate Agent?
If a real estate career is calling you, here's why you should make the leap.

Do a Job You Love
You spend a significant amount of time each week and throughout your life working. And, simply put, that time should be spent doing something that you love. With a career in real estate, you can be your own boss with pursuit of a career that channels your natural talents and brings you joy.
Pursue Unlimited Potential and Financial Independence
In real estate, there's unlimited potential abound. After you've successfully acquired your license, you hold the keys to your overall success, including financial independence. What you put into your career is what will come out of it – in other words, your commitment to your real estate career largely determines your financial freedom.

Create the Lifestyle You Want
A real estate career gives you the flexibility to explore the lifestyle that you want. Whether you're starting out, looking for extra income, or aiming to juggle work and family life, you have the freedom to mold your career into something that fits your lifestyle and needs.
Your success is our number one priority, in the classroom and throughout your career
Why Colibri Real Estate?
Colibri Real Estate has developed an industry-leading formula consisting of expertise, flexible learning opportunities, and success-focused tools and resources.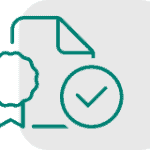 Industry Credibility
With 25 years dedicated to the real estate industry and aspiring agents, we have proudly supported over 520,000 students that have found success with us.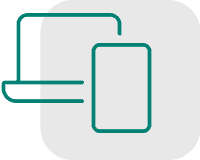 Flexible Learning Options
Choose when, where and how you learn for a career that fits your lifestyle. Explore multiple learning options, and choose the method that best fits your needs and schedule.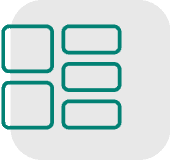 Student Dashboard
This student experience is comprehensive and allows you to view a showcase of content that fits your real estate education needs, start and resume courses, and track your course progress.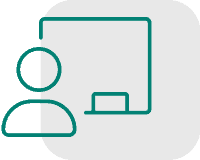 Local Expertise
Our instructors are experienced and local real estate professionals that offer insights, guidance on market considerations. They're your partners, aimed at helping you find success in the classroom, during exam time and in your career.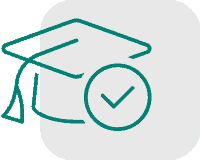 Pass or Don't Pay Guarantee
When you take an exam prep course powered by CompuCram, our goal is to help you pass on the first try. And if you don't, you are eligible for a refund on your original purchase, whether a full pre-licensing package or exclusively exam prep.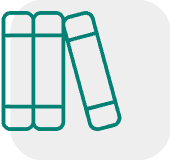 Content Libraries
Our vast content library caters to all study preferences with content delivered in bite sizes or in longer form.
Your success is our number one priority, in the classroom and throughout your career