Texas Real Estate License Course – Fully Online
Call off the search; your dream job is here. Become a real estate agent in Texas to help families find their forever homes. Start now with Texas online real estate courses.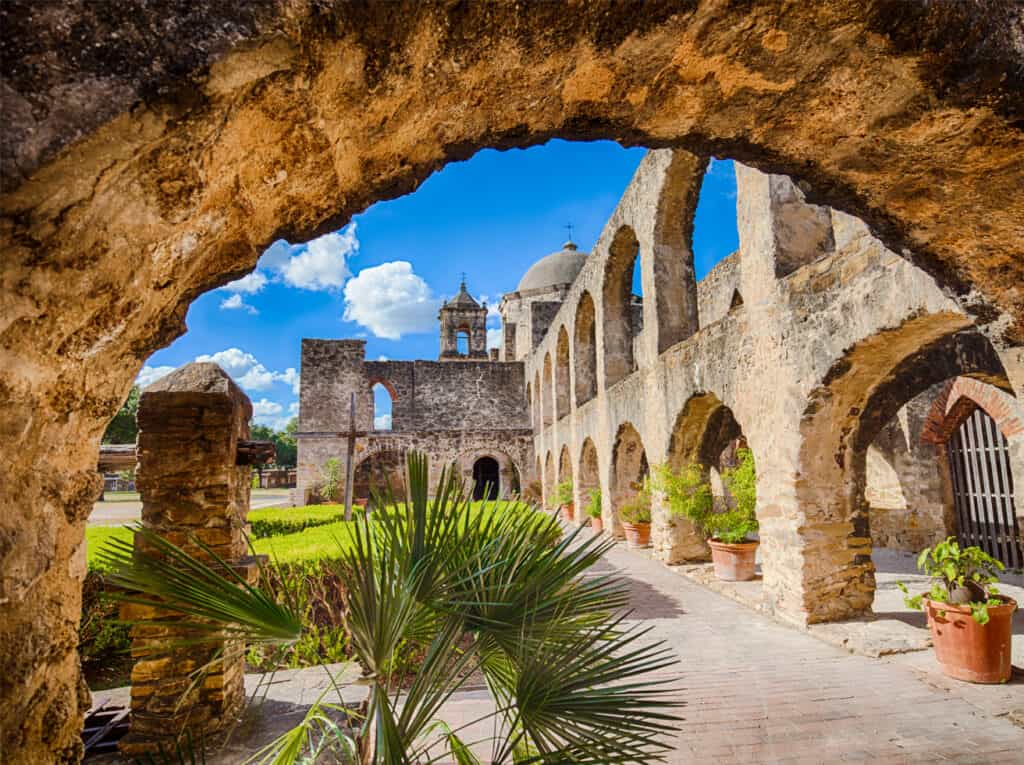 Self-Paced Course Packages
Livestream Course Packages
Choose the Texas real estate package that's right for you.
For learners who require more time while juggling work and family demands, move through real estate courses at your own pace and track your progress through our next generation student dashboard.

The Basics
Where real estate passion and career meet: Disciplined self-starters, here are the essentials.
40% off with code:
LAUNCH40
Pre-license Course
180-Hour Pre-License Course
State-Approved Instructor Support
3 Real Estate Study Guides
Career support: Buffini & Company coaching videos
Choose the Texas real estate package that's right for you.
Learn in real time and connect virtually with peers and local real estate instructors. Our livestream classes are accessed through our interactive student dashboard and include our Pass or Don't Pay Guarantee.
Livestream Learning
Interactive learners, this one's for you. Connect live and in real time with peers and local real estate experts.
All required pre-licensing courses 
Virtual, instructor-led classes 
Course content developed by local experts
Live engagement with instructors and peers  
Scheduled classes to keep you on track 
Exam prep powered by CompuCram 
Stream from any device 
Visual learning videos from Sketchy 
A one-year professional growth membership
---
Select a schedule
Livestream Mon-Thur Full Days (November 6)
40% off with code:
LAUNCH40
Preview your Texas Education
Aspiring Texas agents: Discover the difference with Colibri Real Estate. 
Learn from local experts
Active and seasoned Texas real estate professionals offer insights, experience, and guidance about the current Texas real estate market.
Pass your exam on the first try
Enter exam day with confidence thanks to industry-leading test prep. Pass the Texas exam on your first try. And if you don't? We'll refund your original purchase price.
Enjoy flexible learning options
Life gets busy. Which is why we offer convenient course options to fit your unique schedule. Take Texas real estate classes in an online or livestream setting.
Boost your career confidence
If you're here, a career in real estate is already calling you. Let's make it happen. Join the ranks of other Texas real estate students who found success with us.
3 Steps to Getting Your Texas Real Estate License
01
Complete pre-licensing education.
As a prospective agent, you must take Texas real estate pre-licensing courses from an approved real estate licensing school (like us!). Once you've completed courses, obtain your official transcripts or certificate to finalize your license application.
02
Pass your real estate exam.
Once you've passed the final pre-licensing exam, schedule your Texas licensing real estate exam. Likely, you'll encounter questions not covered in pre-licensing curriculum, so look for exam prep programs that highlight practice questions for Texas.
03
Launch your real estate career.
Congratulations! You're officially a Texas real estate agent. From here, you can identify and begin working with a local broker who will help you find success in the Texas real estate market.
A leading real estate school for over 520,000 students — and counting.
To set our students up for success, we provide industry-leading real estate courses, resources, and expertise. Hear what our students have to say about our Texas real estate classes and more: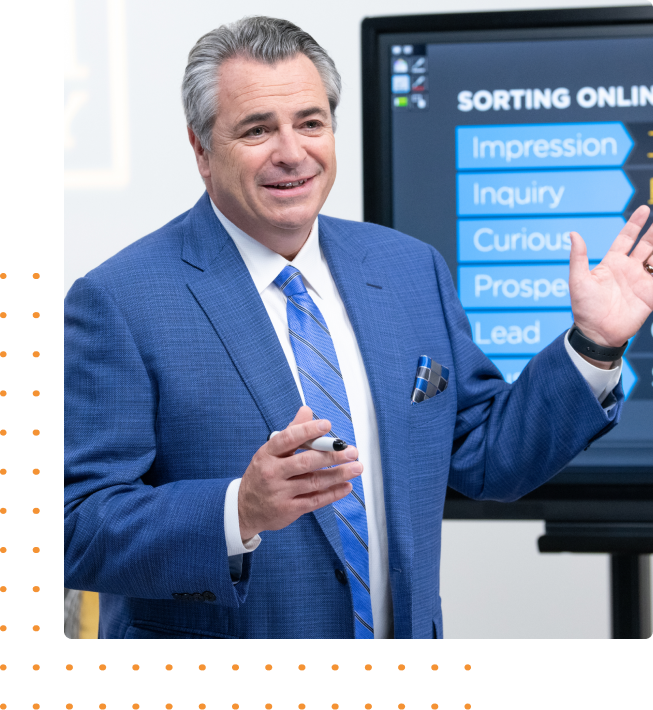 Exclusive Partnership
Colibri Real Estate is proud partners with Buffini & Company, the largest North American coaching company, Buffini & Company has trained more than 3 million business professionals.
Colibri Real Estate students have exclusive access to Buffini & Company's:
Comprehensive career coaching videos that provide relateble, useful insights and real-world examples of what it takes to succeed in this fast-growing industry.

New Agent Starter Kit, arming them with additional career tools, tips and content.
FAQs
What is Pass or Don't Pay Guarantee?
If a student does not pass the state license exam within 30 days of completing the exam prep course, we'll reimburse the original cost of either your pre-licensing package or the exclusive exam prep you purchased.* For reimbursement, email us at [email protected] with a copy of your exam results, including the date of the exams, within 30 days of the failed exam attempt.
*Specific state laws or regulations prohibit some students from qualifying. For example, Florida, Michigan, Tennessee, and New Jersey do not permit guarantees to passing the real estate licensing exam.
What if I miss a livestream class?
Just as if you were in a classroom, attending all sessions from start to finish are crucial to earn credit. We understand some things are out of your control! Please review your welcome letter, located on your student dashboard for more attendance details.
Can I take both online and livestream?
Each class must be completed in the format it was started to receive credit.
Estoy interesado en obtener la licencia de Real State en el Estado de la Florida, Soy Abogado en el Ecuador, pero estoy por recibir mis papeles de residente en USA y soy dispacitado, como podria hacer para obtener la licencia
FL requiere 63 horas de educación junto con aprobar su examen de licencia antes de que pueda solicitar su licencia. Podemos ayudarlo con esta educación. Sin embargo, consulte con ellos acerca de los requisitos de residencia (tiempo de vida en FL, etc.), así como cualquier otra documentación que puedan necesitar ya que usted viene de Ecuador. Definitivamente, vea si su título o estado de derecho será reconocido aquí en los EE. UU., Ya que esto posiblemente le ahorrará tiempo y dinero en los requisitos. Sin embargo, solo el estado puede aclarar esto. Su número de contacto y sitio web son: (850) 487-1395 http://www.myfloridalicense.com/DBPR/real-estate-commission/#1487853959683-26e07aa4-d0f79f01-370b
Date published: 2021-02-14
soy abogado en Peru,mi pregunta es – estoy exonerada del curso para la precalificacion? gracias
¿En qué estado está interesado en obtener una licencia?
Date published: 2021-04-23