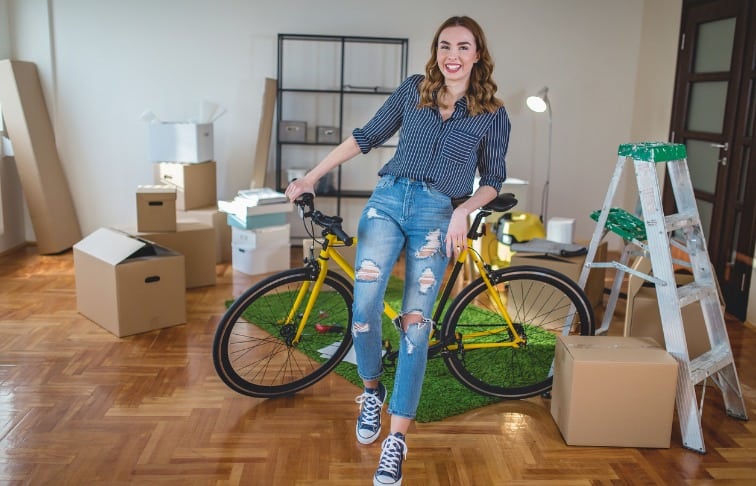 Twice a month we go through the best and brightest content available online for real estate professionals. Our goal in doing so is to inform, entertain and encourage further research. The following is the best of our latest search:
Read: M
illennial buying patterns are changing everything
Millennials are making a big impact on the real estate market as they transition into the age of buying and renting properties. This article from Business Insider breaks down millennial buying trends, from renting for longer periods of time to their tendency to purchase luxury real estate. In essence, the article argues that a lot of millennials are skipping starter homes and heading straight to million dollar homes for their first purchase, which often takes place within their thirties. As a real estate professional, this one is definitely worth a read.
Watch:
Tour
a luxury penthouse featured in Architectural Digest
Luxury real estate has a certain magnetism. Who wouldn't want a glimpse of a penthouse in Manhattan complete with a yoga studio, wrap around terrace with stunning city views and 25 million dollar price tag? In this video presented by Architectural Digest, real estate guru Jade Chan gives a tour of 42 Crosby Street in SOHO, offering an entertaining look at the exclusive world of the upper echelon.
Listen: Malcolm Gladwell's audiobook will "change the way you think about thinking"
Canadian journalist, speaker, and author Malcolm Gladwell explains the intricacies of the human mind and how we can use them to our advantage in his book, Blink. This mind-stretching work is packed with demonstrative mini-narratives which speak to the history of the human mind. Gladwell reasons,
"Intuition is not some magical property that arises unbidden from the depths of our mind. It is a product of long hours and intelligent design, of meaningful work environments, and particular rules and principles."
Give Gladwell's audiobook a listen for a fresh perspective on how to better run your real estate business, communicate with your associates and understand your own thought process.
Enroll: Learn how to better target neighborhoods, housing types, and building conditions best suited to Millennials' needs and desires in our sister company's course, Millennials are Changing Real Estate: Are You Ready?
Follow: Stallone Media Group on Instagram
The latest social media account to follow is a group of real estate specialists known as the Stallone Media Group. Based out of Toronto, this account is home to a plethora of camera tips and videography resources for real estate professionals. Rather than solely advertising their own services, Stallone Media Group posts IGTV videos ranging from webinars to live chats to video tutorials.
Additionally, the feed is a clean and well-organized example of a professional Instagram account, serving as inspiration for your own feed.
View this post on Instagram
Happy Saturday, I'll leave this right here. 🇨🇦 Best kitchen family room I've ever shot. Available contact @newhomezbuzz for more details. . . _____________________________________ . #realestate #property #kleinburg #renovations #realestatetoronto #interior4all #architecture #home #homes #homeforsale #propertyforsale #interiordecor #interior4all #designerdecor #realestatephotography #interiordesign #decor #realestateagent #commercialphotography #stallonemedia #vaughanrealestate
Act: Kent Clothier's
webinar
on how to find vacant homes in your area
Webinars are a great way to learn new real estate hacks from the comfort of your own home. Kent Clothier is a real estate wholesaling expert with an emphasis in flipping houses. Signing up for the webinar online is simple, and the timing is flexible. Here's what Clothier will be discussing:
Exclusive information about vacant houses in your area

Estimates and detailed information on prospective properties

Targeting properties with high equity

Establishing yourself in a given market

Return on your investments
If you want to learn more about Kent Clothier before investing in a webinar, check out his Instagram here.