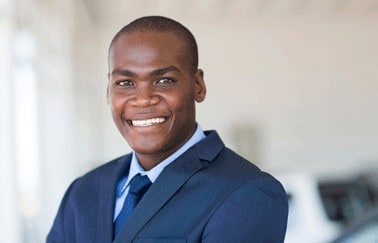 Being a real estate agent is not all a bed of roses. It isn't just about driving around and looking at beautiful homes. Some homes are not so beautiful, and you will spend a lot of time driving around. More importantly, you have to be good with numbers, compete with every other agent in the neighborhood, and continually improve your tech-savvy, marketing strategy, and business acumen. Sounds fun, huh? Well, actually it is! Ask any agent, and they will tell you that the rewards of a real estate career far outweigh the costs. In fact, a career as a real estate agent ranked in the top 20 business jobs by U.S. News & World Report. If you're thinking about taking the plunge into real estate, here are the top four reasons why a real estate career is right for you.
#1: You are seeking opportunities for career growth
Based on numbers from the Bureau of Labor Statistics, the real estate industry is expected to see 11% growth over the next decade. With unemployment rates below 4% and a median salary around $40K a year up to nearly $100K, plus opportunities for career growth and advancement, if you are seeking opportunities to earn more money, real estate is your ticket.
#2: You want to be your own boss
Maybe the number one reason why you may be thinking about a career in real estate is because you want to be your own boss. Even if you are working under a broker, you are in complete control of your time and manage your own schedule. The downside is that, a real estate agent who does not work does not eat. You make your own schedule but if you want to generate a healthy income, you will have a busy one.
#3: You love real estate
Real estate agents get to look at beautiful homes all day long. You are part of one of the most exciting experiences in a person's life: buying or selling a home. It can be very rewarding and is worth the hard work and long hours it takes to be successful in real estate.
#4: You are a people person
Have people always told you that you have a great personality? Are you a people person? In real estate, being both is the difference between being a six figure real estate agent and an average one. You have to like dealing with people and people have to like dealing with you to close deals and build long lasting relationships with your clients. If this is you, real estate just might be your calling.
Learn more about why a real estate career is right for you
Still wondering if real estate is the right career path for you? There are three simple questions that you'll need answered before you jump in:
     Is now a good time?
     What is the process of becoming an agent?
     How much money can I make?
Find answers to these questions and more by visiting ColibriRealEstate.com. Or browse our blog for additional info that will help you figure out why a real estate career is right for you.