Georgia State Required Broker Licensing Hours: 60 hours
Colibri Real Estate Georgia Course Hours Offered: 60 hours
ENROLL TODAY!
Step 1. Meet Georgia real estate license requirements as outlined by the Georgia Real Estate Commission Website:
Be at least 21 years old

Have a high school diploma or GED
Step 2. Meet ONE of the three following Georgia real estate license educational requirements:
Complete the required 60-hour Broker's pre-license course

Successfully complete a minimum of 15 quarter hours or 9 semester hours of either course work eligible for a major in real estate from a U.S. or Canadian accredited college or university or course in real property, agency, or contracts from a U.S. or Canadian accredited school of law along with official transcript to determine acceptability of coursework.

Provide proof of completion of at least 60 hours of pre-license course work approved by the real estate regulatory agency of another state or province of Canada along with a letter from the agency that verifies that the course work is approved in that state or province.
Step 3. Pass a background check.
Step 4. Register for and pass the broker licensing examination by earning a score of 70% or higher.
Step 5. Meet the experience requirements.
Step 6. Apply for your Georgia broker's license.
How long does it take to get a Georgia broker license?
Once you have met the experience requirements, it varies per person on how long it takes to get a Georgia broker license depending on the pace in which you complete the 60 hours of licensing coursework and pass your licensing examination, the time it takes you to complete the application process, and application processing times. On average, the application requirements are completed within 2-4 months.
What experience is required to obtain a Georgia broker license?
All broker applicants must have been licensed on active status for a minimum of three (3) of the previous five (5) years before they can be licensed. If you have been actively licensed in Georgia for at least three (3) years and you are enrolled in a Broker's pre-license course at a school approved by the Commission, your license history will be verified by the Commission at the time the school transmits your electronic application.
If you have ever held a real estate license in a state other than Georgia, or if you are not fulfilling your pre-license education requirements by taking a Broker's pre-license course, you must attach a certification of your license history from the state in which you met the education, examination, and experience requirements for licensure with your application. The license history must be less than one (1) year old and it must show "active" time or dates.
What kind of information will I learn to help me get a real estate broker license in Georgia?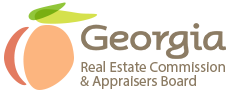 All Colibri Real Estate courses are approved by the Georgia Department of Business and Professional Regulation – Division of Real Estate. Once completed, you are eligible to sit for the Georgia Broker Licensing Exam.
Per Colibri Real Estate policy, the 60-hour licensing coursework for brokers must be completed within six (6) months of the start date. Your course final exam will be proctored. You'll need to schedule an appointment with an online proctor in advance. Additional information on the proctoring process can be found here. After passing the final course exam you will be required to sign an affidavit to verify your identity as the student who completed the course and the final course exam.
VIEW COURSES AND PACKAGES
How do I apply for and take the Georgia Broker licensing examination?
You may apply for the examination online at www.goAMP.com. If you are 20 years old, you may sit for the exam, however, the license cannot be activated until you are 21. The state requires a score of 70% to pass your licensing exam and that your licensing exam be proctored. Additional information on the proctoring process can be found here.
How do I submit my fingerprints for the background check?
A copy of the applicant's criminal history or Georgia Crime Information Center (GCIC) Report must be brought to the AMP testing center (not the Commission) prior to receiving a license. If the report indicates any crime convictions or sanctions by any licensing or regulatory agency, then the Commission will conduct an investigation and decide whether or not to issue the license.
How do I submit my Georgia Broker application?
Persons applying for a broker's license must apply within twelve (12) months of the date they took the licensing examination. If the twelve month period has passed, they must retake the examination. Only "inactive" brokers licenses can be issued. You can activate a brokers license by filing an "opening a new firm" or a "change of qualifying broker" application with the Commission.
Whether placing a license in "active" or "inactive" status, the applicant must pay the appropriate licensing fee. Any licensee who places a license on inactive status must also pay renewal fees as they come due.
Regulatory Notes:
It is required that Colibri Real Estate report course completions to the Georgia Real Estate Commission within seven to ten days from the course completion date. Colibri Real Estate ensures that all course completions will be reported within this time frame.
Obtaining Certificate of Course Completion: Upon completion of the course, Colibri Real Estate will provide you an electronic certificate of completion in your account dashboard. You may need to submit your certificate of completion with your license request, please refer to your license application to determine if this is necessary. Course completion dates are recorded using Central Standard Time, therefore that will be the time reflected on your certificate. 
Roster: Rosters are submitted electronically every business day. Rosters are not submitted until information from the proctored course final exam has been verified and accepted.
Roster Sent: Every 1 days
Georgia Real Estate Commission
Website: https://grec.state.ga.us/
Phone: 404-656-3916
Fax: 404-656-6650
Address: 229 Peachtree Street, N.E., International Tower, Suite 1000, Atlanta GA
Georgia License Lookup Website
ENROLL TODAY