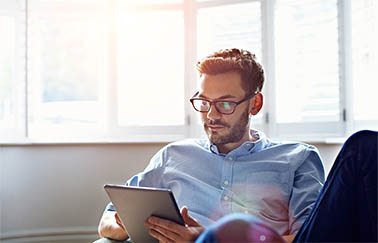 If you are considering becoming a real estate agent or broker, you'll likely benefit from using a good real estate CRM, or customer relationship management software, to help you manage, attract, and retain clients; streamline transactions—and close deals on time.
Meaning of Real Estate CRM Software
CRM software is designed to allow you to seamlessly manage your real estate business from one platform whether you are at your office or on the road because the data is stored in the cloud. Software packages offer various features. However, in general, you can expect the system to help you manage real estate leads, track lead generation campaigns, manage contacts, upload documents and contracts, manage your calendar, and stay on top of real estate trends by providing you seamless access to various real estate lead websites.
CRM software systems help real estate agents efficiently and productively manage their businesses with minimal wasted time while improving the personalization of their communications.
Desktop and mobile CRM solutions
You can access real estate CRM systems on your desktop and mobile devices 24-hours a day. This means you can communicate with clients in a timely fashion and research properties on the go.
One-stop information database
Real estate CRM systems can track copious amounts of data and business and advertising metrics while keeping everything organized and easy to use. By using a CRM, agents can stay organized, find properties and attract and communicate with prospective, current, and past clients.
Real estate contact management
Real estate CRM systems allow real estate agents to upload contracts, manage deadlines for transactions, and give individuals who are part of the transaction access to view the documents and ask questions.
Manage current and future real estate leads
Having multiple leads at one time is somewhat like dealing with multiple offers—it's a blessing and a curse. If you're not careful, you can lose out on each one during your juggling act. Many real estate websites allow prospective buyers to communicate with the real estate agents who are in charge of selling the properties. A CRM software program can allow you to communicate rapidly with those potential clients. You may also encounter potential clients who are looking to purchase a new home in the future. CRM software allows you to keep track of these future clients and communicate with them as they get closer to their anticipated purchase date.
Manage real estate marketing campaigns
If you are looking to generate leads through an email drip campaign or social media campaign, many CRM software packages allow you to track your campaign types and view the associated data so that you can quickly figure out which types of campaigns work for your business and which are less successful.
Track homes and stay current
Many prospective buyers are using sites such as Trulia, Zillow, and Realtor.com to locate properties they may be interested in viewing and purchasing. With a CRM system, you don't have to view multiple real estate websites. Instead, many CRM programs seamlessly integrate those websites into their software. By viewing all the properties listed on those sites, you will be able to stay on top of the real estate market in your local area and provide your current and prospective clients with the details of those properties.
New and beginning real estate agents can benefit from the use of a CRM software system. These systems help real estate agents organize and grow their businesses while maximizing their time. This can result in better client communications, improved lead generation, and a more productive business. It can be tempting to do this all manually, but agents soon find that their ability to work with clients is greatly diminished without this powerful tool by their side.
Gary Ashton is the CEO and owner of The Ashton Real Estate Group of RE/MAX Advantage. His real estate team is #1 in Tennessee, Nashville, and now #4 in the world. You can follow him on Twitter or LinkedIn.