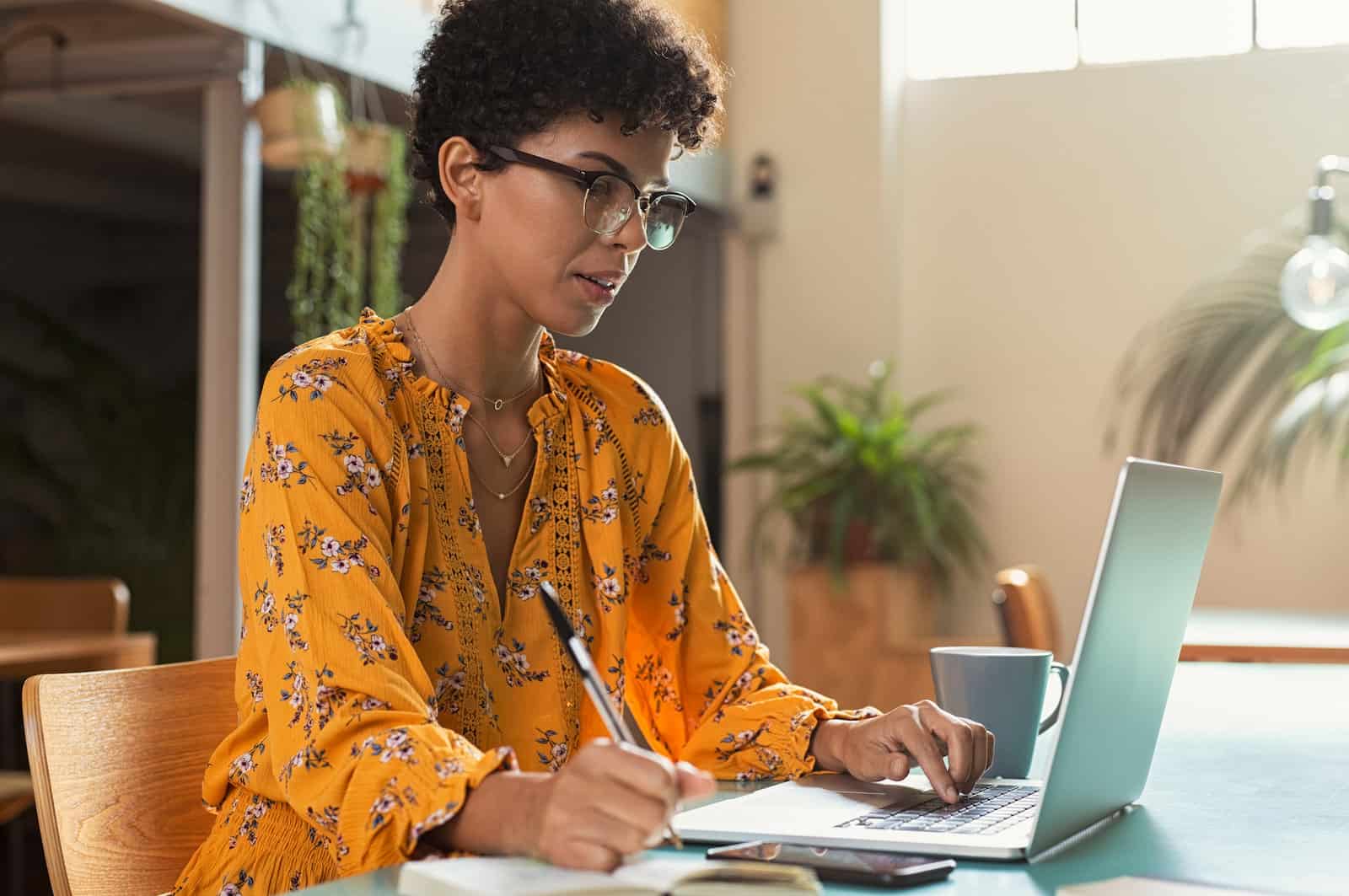 Real estate is especially attractive to young people who are at the beginning of their working lives. In fact, many are in favor of starting a career in real estate straight out of high school and wonder if a 4-year degree is required to pursue a career in real estate. Here, we have outlined the education requirements for becoming a real estate agent and the benefits of licensing versus college. 
General Education Requirements to Become a Real Estate Agent  
Unlike most jobs, becoming a real estate agent does not require a 4-year degree. Typically, it takes four to six months to become a real estate agent, depending on your specific state's requirements. While requirements vary by state, most states require all applicants to: 
Be 18 years or older

 

Have official residency in the United States

 

Have a high school diploma or an equivalent of a high school degree

 
Real Estate Education Requirements by State 
To become a real estate agent, it's required to have a state license and pass the state exam. Each state regulates its own real estate license requirements and the process varies from state to state. The conditions of your pre-licensing education are determined by your state's real estate commission or department. Earning a license in any given state gives you the licensure you need to legally act as a real estate agent in that state only. 
What is the Difference Between a Real Estate Agent and a Real Estate Broker?  
While real estate agents and real estate brokers share a lot of the same daily tasks, the main difference is in licensure and experience.  
A real estate agent is what most people think of when referring to the real estate profession. Agents are licensed individuals who can legally sell property in their state. They are responsible for meeting with clients, hosting open houses and handling the responsibilities associated with selling a property. For those looking to get into the industry, this is the starting point. 
A real estate broker is licensed to own their own real estate firm. The individual must take a broker licensing exam and, once the licensing requirements are met, can sell property independently or choose to open a brokerage firm managing and supervising other agents. An agent cannot work on their own and must work under a licensed broker. 
While these definitions are applicable in most states, some exceptions do apply. It's always best to check your specific state's requirements for clarification. 
What are the Benefits of a Real Estate License vs 4-Year Degree? 
A four-year college, while a great experience for many, is not perfect for everyone, especially in a generation that is faced with more financial and societal uncertainty than previous generations. Four years is a long time, and many have found college is not the job security blanket they believed it to be: A recent survey found almost 40% of college graduates felt their degree wasn't worth it, mostly because they either couldn't get jobs in their chosen fields and or weren't using their degrees in their careers. 
Even if the degree ends up being useful, there's often wasted time and money before reaching that point: Eighty percent of students actually end up switching majors as they rethink what they want and who they want to be. College is already expensive, even without adding semesters to pursue an alternative major. 
Many students fear not being able to afford their college experience and dread the post-college period of having to pay off loans or enter employment for the sake of paying off debt. The cost of living and relocating adds insult to serious financial injury, to the extent that more than 25% of college programs have a negative ROI for students. 
All these factors have led to a generation of college-aged individuals who understand that higher education might not be the right choice for them. The truth is that more than half of students and their families are open to alternatives to college, and real estate jobs are emerging as prime alternatives. 
What are the benefits of being a real estate agent? 
Compared to concerns about college, getting a real estate license and embarking on a job in the real estate industry can be a sensible financial move. A career in real estate provides a multitude of benefits, both in the short and long term. 
Short term benefits   
If you don't choose to go to a four-year college, a career in real estate allows you to begin your career immediately. This is a great short-term boon, enabling you to enter the workforce without debt and get a head start in the industry. 
The cost of the real estate license process (between $100 and $1,000) is also drastically lower than the cost of a college degree, plus has the added benefit of offering increasing income, as 92% of real estate agents report feeling optimistic about their financial futures within their jobs. 
That doesn't mean there's no preparation needed to get real estate jobs. Learning and training are very important parts of how to start a career in real estate, but this learning can be done alongside a paying job, meaning that you don't have to put your life on hold. 
Long term benefits 
Compared with the negative ROI of many college degrees, the long-term ROI of a real estate career is a far brighter story. Real estate is one of the highest-paying industries you can enter without a college degree, with a median salary of $49,040, which only compounds as you gain experience. 
What's more, working in real estate offers unlimited earning potential. There's no set cap for your ROI. If you form relationships with clients and gain a reputation for quality, you could have endless opportunities to keep working on higher-ticket projects and properties. 
Believe it or not, even if you eventually leave real estate for a different career, that experience can still carry over to a new job. While degree-wielding candidates may sound good on paper, a four-year program can lack the up-to-date, practical skill learning needed to be successful in the workforce. Employers often end up teaching college graduates a lot more on the job and are increasingly looking for new hires with more life experience than classroom experience. 
Is Real Estate Right for Me?  
The good news is that you don't have to choose between getting an education and a career in real estate. Whether you want a four-year college diploma or not, a real estate job will present opportunities for learning in many ways, whether through life experience or continuous learning programs. The world doesn't require a college degree, so don't pursue one out of obligation. There are plenty of other career paths, like real estate, that can be just as fulfilling.