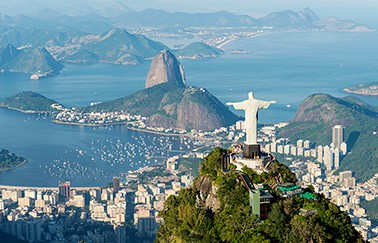 Get caught up with all the latest happenings with our weekly real estate news roundup. Wondering how to advise your client if they accept an offer, only to receive a higher one? Realtor.com has the scoop on what to do. Also covered are the pros and cons to buying your college student a house while they are in school, housing at the summer olympics and the impact of the upcoming election on home sales. Finish out your week some self-improvement with a top trait list for being genuine and a list of 41 books to motivate you to be your best self.
Let's jump right in.
Your Client Accepted an Offer, Then Got a Higher One? Here's What to Do
There are plenty of sticky situations that come up in buying and selling real estate, but what happens when your seller has accepted an offer—and suddenly an even higher one comes in? Realtor.com offers some tips on what to do when you're thrown this kind of curveball—and also provides suggestions on how to avoid this situation altogether.
Can Airbnb Help the Shortage of Hotels in Rio de Janeiro for the 2016 Olympic Games?
A massive amount of tourists are flocking to Rio de Janeiro for the 2016 Olympics. The city has made online rental platform Airbnb an official partner for the games in order to shore up the shortage of hotel accommodations. The company now lists 25,000 units in Rio – a massive rise from only 900 in 2012. Read more about the partnership and the influx of rentals in  Rio's favelas – neighborhoods that are home to some of the city's poorest inhabitants.
Should Parents Buy Their College Student a House? Pros and Cons
College is expensive, and while tuition costs are on the rise, so are the costs of living on campus. Financially flush parents might be wondering if it makes sense to purchase their college kids a home rather than pay big for on-campus life. But does it make sense? Pro versus con is weighed in this article.
41 Books to Motivate You to Become Your Best Self
It's already August. How far along are you on your summer reading list? Become a better person while you lounge beach- or poolside with this motivational list of books. Plus, if you missed it, check out our favorite books for new real estate agents.
Voter Poll Evenly Split on Trump Versus Clinton as Better President for U.S. Housing Market
Regardless of which way you lean politically, it's no secret that whoever is elected the next president will have an impact on the U.S. housing market. Voters are currently split up the middle as to which candidate will provide an advantage. Read more about what Americans are thinking.