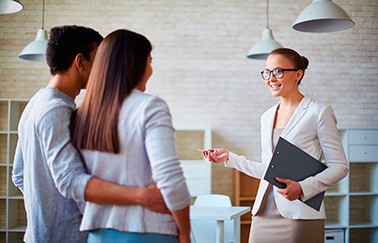 Colibri Real Estate has the courses and tools you need to get you started in your real estate career right away. We offer competitive prices and products to complete all of your real estate pre-licensing courses. We offer discounts and special savings throughout the year.
We recommend that you sign up for our email notifications so you don't miss out on receiving important Colibri Real Estate news and receiving special offers! Sign up for special offers and coupons.
About a real estate career
A real estate career can be exciting, challenging, and profitable for those who give it the time and energy it demands. If you were to poll agents in your area about the reasons they got into real estate, you'd get a wide range of answers. Before making this decision, ask yourself the following questions: Am I ready for a change? Am I passionate and dedicated? Do I have enough time and savings? If the answer is yes, all signs indicate that now is indeed a good time to start a real estate career. It's just a matter of deciding you're ready to jump.

What to expect from real estate pre-licensing courses at Colibri Real Estate
Our online real estate courses offer the ultimate convenience and learning effectiveness. With support from and access to our instructors, you gain new knowledge in your own time and at your own pace. At Colibri Real Estate you'll enjoy:
Real estate instructor assistance
Exclusive state-specific content
Progress tracking
Printable chapters
User-controlled pacing
A Real Estate Career Hub full of helpful tips and articles to help you get started in your real estate career.
To find out what it takes to get started in real estate in your state, see how to get a real estate license.
Sign Up to stay updated on current sales, promotions and product features.