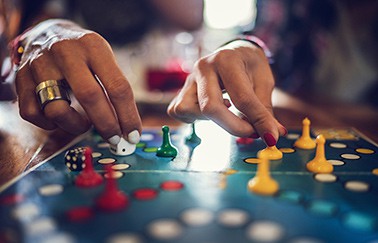 If you're enjoying a new-found peace and quiet because the kids are back in the classroom, take a few minutes to catch up on the latest real estate news. We have some big news on small houses as well as new home sales, in addition to Realtor tips for a back-to-school buying and selling season that doesn't show any signs of slowing down. If you've never considered how a board game can help your real estate career, we've got the article for you. Then, take a few moments to consider the mindset of some of the most successful people around and take those lessons for yourself.
Happy reading.
Why Houses in America Are Getting Smaller
For a number of reasons, small is big when it comes to housing trends. This article takes a look at why more Americans are trading in square footage for more efficient designs when they are purchasing homes.
U.S. New Home Sales Climb to Highest Level in Almost a Decade
The market continues its recovery since the recession, and new home sales are at records that haven't been seen in nearly a decade. Likely spurred by less unemployment and low mortgage rates, the need for new single-family homes continues to grow.
Realtors Help Consumers Make Smart Back-to-School Home Shopping Decisions
Fall is in the air, and many kids have already traded their summer flip-flops for back-to-school backpacks. Rising prices and low inventory in many areas means plenty of families are continuing their house hunt will into the cooler months. Find out more about how you can prepare your real estate clients for making decisions that are easier and less stressful.
4 Real Estate Lessons From Old-School Board Games
Whether it's because of strategy or luck, you are in the real estate game to win it. The next time you and your family are gathered around an old-fashioned board game, think about how some of the skills you use to play could translate into success at work. Forbes gives you some suggestions.