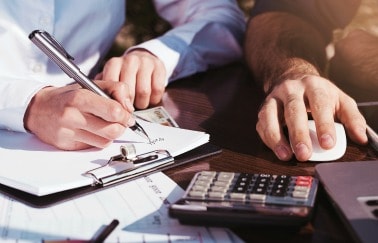 As 2016 winds down, the news is all about the new year. What will the housing market look like? Will the mortgage interest deduction be eliminated for homeowners? When will the hot housing market come to a halt? And if you want a little Christmas cheer amongst the more serious news, you can also now view Santa Claus's North Pole digs online, courtesy of Zillow. There's even a Zestimate! Happy holidays—and happy reading!
Heads up homeowners: mortgage interest deduction on Trump's chopping block
If the Trump administration has its way, the mortgage interest deduction might no longer be a selling point for homebuyers. Lawmakers have long debated this advantage for homeowners, but they have left it alone. Find out what this means for home ownership and income taxes.
How I used real estate to completely fund my kid's college education
Looking for creative ways to fund your child's college education? Real estate investment might be the way to go. This Forbes article talks about how one man paid for his child's full college education within six months of her birth—without spending a penny of his own money.
The end of the line for the hot real estate market?
It's a given that historically low rates weren't going to last forever, and no one can deny the sharp rise since November 8th's surprising presidential election.  Find out if there is a silver lining to the combination of rising interest rates and speculation about new housing leadership in Washington, DC.
2017 U.S. housing forecast released, accounts for Trump victory
As 2016 winds down, the housing predictions for 2017 are up. Some of what REALTOR.com's forecast includes is a slowing down of the housing sector along with a changing demographic of home buyers and interest rates that are on the rise.