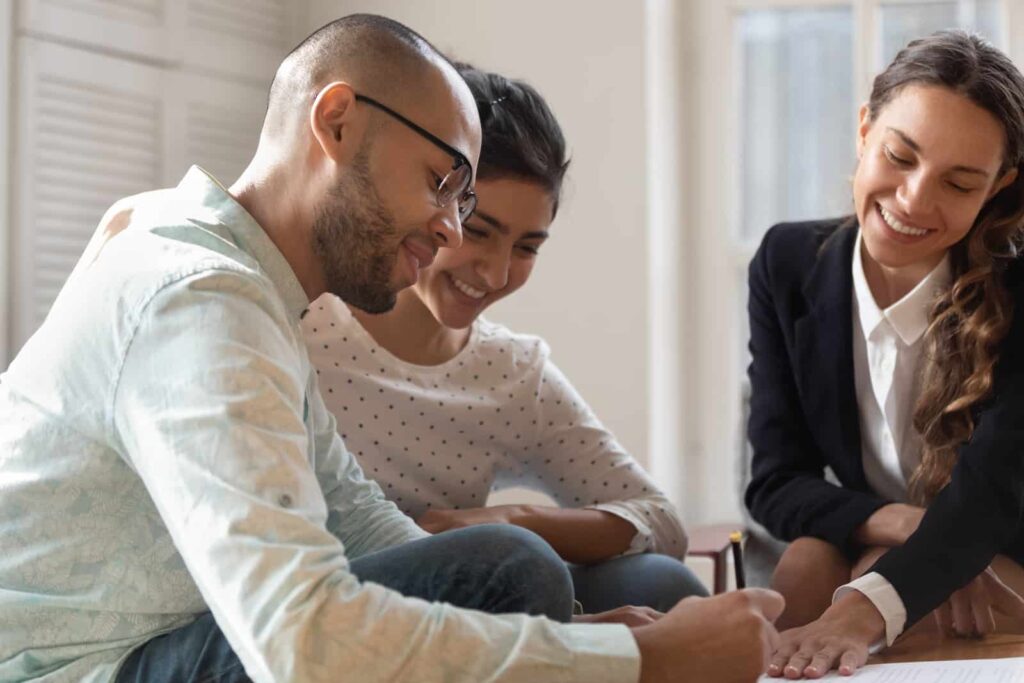 When you're a newly licensed real estate agent, the most important thing you need to figure out is how to get real estate clients. To help you out, we have a few ideas for building your online and offline spheres of influence.
Building your offline sphere of influence
You'll want to build your real estate marketing strategies around a combination of both offline and online sphere-of-influence contacts, which can include prospects around the world. If you're just beginning your real estate career, you may not have significant amounts of capital to invest in sophisticated marketing budgets until you close your first or second deal. So consider the most affordable, or free, marketing strategies when you're first starting out.
How will you create your most powerful and profitable sphere-of-influence contact list as the basis for your new real estate career? Grab something to write with, and start making a list of people who may be solid candidates for your personal sphere-of-influence list. Your contact list can include:
All of your personal friends
All of your family members
Past business associates from previous jobs
Past school classmates dating back to elementary, middle school, high school, and college
Every friend, family member, business contact, or past school classmate of your spouse or significant other
Your children or parents' friends and their family members
Everyone who shares a social group or organization with you, like a charity, alumni, or business networking group
Your doctors, dentists, accountants, hairdresser, and anyone else who you pay for their services or products
Your neighbors
Next, follow these phone and print mailing steps to reach out to everyone on your new sphere-of-influence contact list:
Step #1
Call as many people as possible to notify them about your new career as a real estate agent. Ask them on the phone if they might need your services, or if they know anyone else who may need your services.
Step #2
Create a postcard or letter announcing that you have officially begun your new real estate career. You should include your full name, license number, employing real estate firm with contact information, and the services that you can offer new real estate clients—such as free value checks or sales comps.
Step #3
Confirm with anyone on your contact list that you have their correct physical mailing address and other contact information, such email address, phone numbers, office address, social media links, and websites.
Step #4
Send these mailers out to as many real estate prospects as possible.
Step #5
Hand them out at business networking events and open houses, or by door-knocking within a targeted canvass neighborhood area.
Steps #6, #7, and #8+
After finding the highest quality target audience, repetition is the key to marketing. Many times, people don't begin paying attention to mailers until after the third time. The cost of stamps, printing ink, and postcards is still much less expensive than placing newspaper ads or other types of print media ads.
FREE GUIDE: Accelerate your rise to the top of your market with this free ebook specifically for new real estate agents.
Building your online sphere of influence
When you're thinking about how to get real estate clients, keep in mind that your online sphere of influence is more important than ever these days. Think about it. You probably have a much larger audience of prospects in your free social media networking groups than you do around town. Your personal and business social media accounts can include Facebook, Twitter, Instagram, LinkedIn, and Google+, Vine, YouTube, and more. There are upwards of hundreds of free group sites dedicated specifically to real estate on Google+ and LinkedIn alone.
Let's take a look at just some of the more incredible statistics associated with social media and high-tech gadgets around the world as of July 2020. According to the We Are Social Global Digital Snapshot: July 2020 special report:
There are 4.57 billion active internet users worldwide.
There are 3.96 billion active social media users.
There are 5.15 billion unique mobile users.
For the first time ever, more than half of the world's population uses social media.
You can use digital copies of your postcards, letters, private blogs, or videos and post them on your personal, business, or group pages online—for free. Some real estate groups on LinkedIn, Facebook, or Google+ have tens or hundreds of thousands of members. If .001% or even just .00001% of these users from around the world respond to your real estate marketing posts, you'll be able to find exceptional clients on a fairly consistent basis.
Overview: How to get real estate clients
Whichever combination of real estate marketing strategies you choose, it's very important to continually get your name out there. Make sure that anyone who is directly or indirectly part of your sphere of influence knows how to reach you. The easier you make it for real estate prospects to contact you, and the quicker you grab their attention, the more successful you will be.
Once you've figured out how to get real estate clients, the next step is to focus on building good relationships so that those clients will become sources for referrals and repeat business in the future.