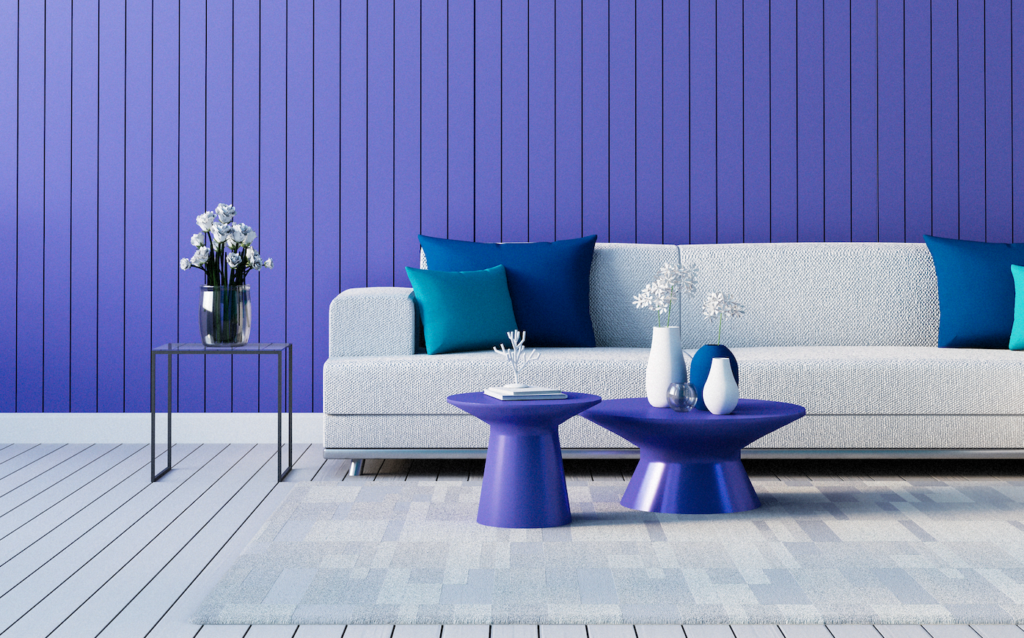 As a real estate agent, maximizing your home listings yields more successful sales and fatter commissions. Virtual staging software is an effective tool for making a house seem more attractive to buyers without the need for complicated staging setups. With so many virtual staging tools on the market, though, how do you choose which one works best for you? In this blog post we'll break down what you need to consider when selecting a virtual staging software that meets all your needs as an agent and enables you to take full advantage of modern technology in today's competitive market.
What is Virtual Staging?
Virtual staging is the process of creating a simulated, photorealistic living space in order to market a home.
The virtual staging process starts with actual photos of the interior of a home. Then, using virtual staging software (or a virtual staging app), furnishings and decor are removed or added to help potential buyers imagine design possibilities for the room.
There are two virtual staging solutions.
You can hire a virtual staging service to complete the process for you. These services employ professional designers trained on how to virtually stage a home. There is typically a per photo cost – ranging between $35 and $120 per photo for this service.
Or, you can purchase DIY virtual staging software – and create the images yourself.
Why is Staging Important?
Before we help you select DIY virtual staging apps, let's discuss the benefits of staging.
It's no secret that staged homes sell faster. On average, staged homes sell 88% faster and for 20% more than non-staged homes. While physically staging a home is the best option for in-person and online marketing, the process can be expensive and inconvenient.
Since so many buyers view virtual tours before agreeing to an in-person showing, those online images must pop. This is why virtual staging has increased in popularity.
How to Choose the Best Virtual Staging Software for Real Estate Agents
If you pride yourself on being technologically savvy, and you became a real estate agent because you love home design, you might consider learning how to do virtual staging with home staging software.
Here are some tips for selecting virtual staging software for your real estate business.
Choose a product designed for real estate agents.
As you search online for the best virtual staging software, narrow your scope to products made for real estate agents instead of those made specifically for designers.
As cool as interior design software looks, products like Homestyler are not designed with speed in mind. And some interior design tools allow you to edit with such precision that you might find yourself spending so much time trying to edit the textures of a sofa or throw pillow that you don't complete some of your essential business tasks.
Look for an "erase" option.
Your starting image may be an empty room – if your client has already moved to their new home. Or your photos may include your client's furniture and decor, which you might want to replace with updated items that better showcase the room.
Make sure your DIY software has an "erase" feature that will remove existing furniture, decor, and the "stuff of life" with a simple click.
Use tools that allow you to edit 360-degree images.
In hot markets, it's not uncommon for buyers to make purchases based entirely on virtual tours. Make sure your buyers have the best information by providing 360-degree photos.
Some virtual staging software allows users to upload 360-degree images for editing. The results may be more impressive than an in-person showing!
Consider the furniture and decor library.
One of the reasons to use virtual staging is to help buyers visualize the design possibilities for a property. In addition, adding attractive items to the space will do a lot to sell the home.
Use virtual staging tools that offer an extensive library of images. Most staging blogs encourage using neutral decor that is the perfect size for the space. You don't want buyers to be distracted by pieces.
Check the pricing structure before investing time and money in a tool.
Some DIY virtual staging tools charge a per photo price. However, the rate goes down the more you buy.
2 DIY Virtual Staging Tools to Consider
There are a lot of articles about DIY virtual design tools. However, two are designed with a real estate agent in mind: Virtual Stager and Apply Design.
Both allow you to remove existing belongings from a room. Also, both tools have extensive libraries of furniture and decor, which you can edit to create the perfect size and color for your space. And unlike professional virtual staging companies, both Virtual Stager and Apply Design are affordable options.
Consider the Ethics of Too Much Editing
Some tools may allow you to change the color of a wall or the stain on your client's kitchen cabinets. Others may allow you to add plants or trees in the front yard. But you need to ask yourself – are these virtual renovations ethical?
Yes, a buyer could easily paint a room without too much expense. But where do you draw the line when it comes to virtual renovations?
Is it okay to remove a mural from a nursery wall to help potential clients view the space as an office? Is it okay to make a patchy lawn look lush by editing exterior photos? Typically, cosmetic changes won't affect the value of the home.
Here are three considerations when virtually staging a home.
Avoid editing permanent fixtures.
Avoid making changes that would affect the value of the home.
Disclose that the images were altered.
Colibri Real Estate Will Give You a Competitive Edge in the Real Estate Industry
Colibri Real Estate (formerly Real Estate Express) is known for offering high-quality real estate educational tools that help students earn, keep, and upgrade their real estate licenses.
However, Colibri Real Estate does much more than that. We also offer continuing education courses that will give you a competitive edge in the industry. Our instructors have a lot of industry experience, and they are excited to share their wealth of knowledge with you.
Learn more about staging and marketing by enrolling in one of Colibri Real Estate's state-approved continuing education courses.