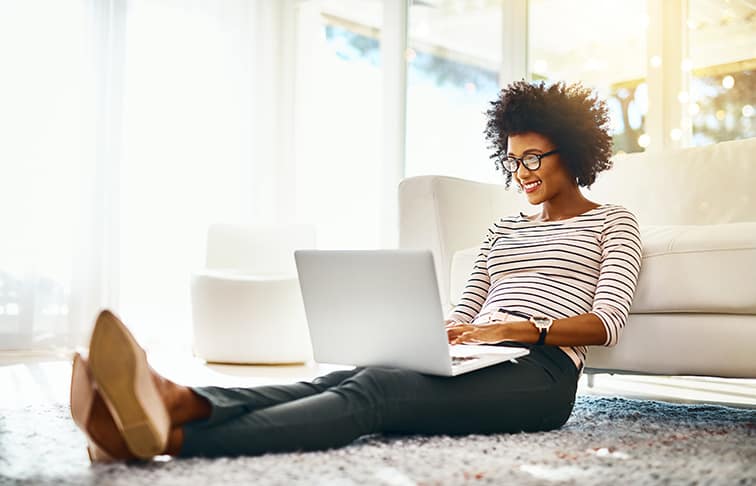 A real estate license can be earned at a fraction of the cost and in much less time than it takes to earn a traditional degree. How long does it take to get a real estate license in your state? We'll break down the factors below.
What determines how long it takes to get your real estate license
How many course hours your state requires
If you choose to take courses from an online real estate school or in a classroom
Length of state application process
Real estate education requirements
Educational requirements can vary greatly from one state to the next. In some states the required coursework to qualify to sit for the real estate examination is extensive. Some may even require a college degree; however, this is not the norm. Most states have a prerequisite number of hours of specified coursework that must be completed at an approved, accredited real estate school. In many states, the real estate pre-licensing coursework can be completed in weeks.
See how many real estate pre-licensing course hours are needed for your state. 
Real estate license school
Where you get your real estate education will also contribute to how long it takes to get your real estate license. One option is a traditional real estate school where you take courses in a classroom. Depending upon the state that you are in and the number of hours offered per week, in most cases the educational requirements in a classroom setting can be completed in 4-6 months.
An online real estate school can decrease the educational period from a few months to mere weeks. An accredited online real estate school will allow people to study at their own pace, whenever and wherever they chose. Coursework can be completed in significantly less time for motivated individuals. Do your research to determine which is the best online real estate school.
Real estate license application and exam process
The application and exam process can also vary, adding anywhere from days to several weeks onto the time it takes to get a license. Many states have automated the process of submitting your license application and taking your real estate exam. Some states will provide you test results and a temporary license at the test site. States that have not yet upgraded to an automated licensing system will still require mailing of applications, waiting for exam results to be released, and waiting for the license to be sent to the broker of record.
In all states, you'll have to work with a real estate broker as you start your career. In some states, you'll need to find a broker who can sponsor you before you even take the licensing test.
Need help selecting a broker? Download our free worksheet: Choose the Best Real Estate Brokerage to Work For.