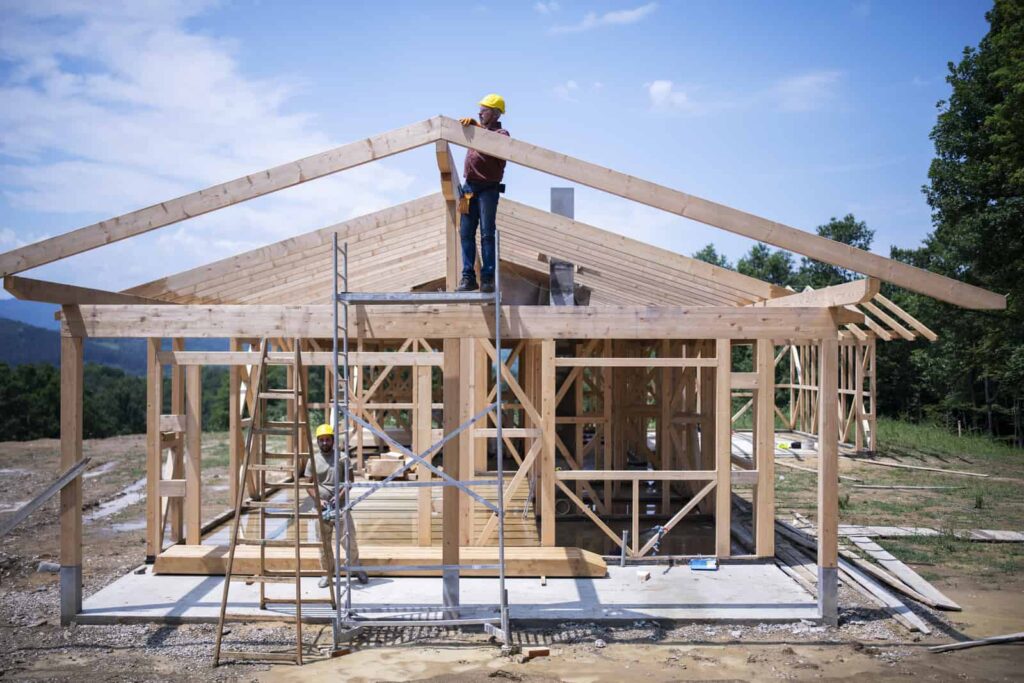 New construction can offer a great opportunity to find the perfect home for your buyers, but purchasing from a builder is a lot different from buying resale homes. What should you, as a newbie to the real estate business, know about selling new construction homes?
Know exactly why buyers need you
When it comes to purchasing new construction, there is a common misconception among buyers that the process is pretty straightforward: walk into the builder's office, pick a lot and design, and sign on the dotted line. What many potential buyers don't consider is that the friendly and helpful salesperson working for the builder at a new-home site is representing the builder—and is there only to look after the builder's best interests. As a real estate agent, it's your job to know that buyers who are not represented by their agent are taking a big risk with what is probably their biggest investment.
FREE DOWNLOAD: Learn how to gain a competitive advantage (and increase your income) in our career guide.
Buying a brand-new home is a complex process. As a buyer's agent, it is your job to ensure that details of the sale are not overlooked. You will make sure that upgrades and custom features happen as they were agreed upon. You will be there for periodic walk-throughs of the new home, both during construction and at closing. There are myriad items with a new build that can easily be forgotten. As long as you ensure the correct documentation is in place, there should be no problem getting the builder to correct mistakes.
Prepare to negotiate
The builder's salesperson will usually give the impression that sale prices aren't negotiable. Although there is some truth to that, as a buyer's agent you know there is some leverage. Builders who won't budge on sales prices, for instance, may instead offer to pay closing costs or provide design upgrades.
Another important factor is the timing of the sale. Knowing when it's best for clients to buy or to hold off can save your clients a lot of money. For instance, if a new phase of construction is set to start, this can mean the purchase price of properties from the previous phase is set to go up. Reserving a property before that can mean big savings for buyers—as well as instant equity.
Unlike regular sellers, builders are not emotionally attached to their properties. Their decisions are based on what is best for their bottom line. Time is money, and every day a builder has a home sitting on the market is a day they are losing money. As a buyer's agent, you can seek out builder inventory that has been on the market for a while—and you can often negotiate a good deal.
Realize there are always additional costs
Every builder is different, and what is standard for one might be an upgrade for another. Most builders incorporate the best design options in their model homes, so the model isn't always representative of what buyers will get. The builder shows these options in their models because they are hoping buyers will like them and add them on.
Make sure your buyers know that these upgrades come at a cost. When touring the model home, find out exactly what options are standard and what upgrades are available for an additional cost. This will help to avoid any surprises later on.
FREE DOWNLOAD: Is a Real Estate Career Right for You?
Educate yourself on selling new construction homes
Learn about elements unique to the new-home market, including architectural design, blueprint reading, site design, construction methods and materials, and so forth. These skills will come in handy when it is time to help your clients chose the best lot or make sure the construction drawings match the home your clients are expecting to be built.
If possible, shadow another agent who has first-hand experience working with home builders in your market. Not only does this provide you with a good way to get to know local builders, but you can also see close up how the new construction process works.
The bottom line: New construction offers exciting opportunities for buyers. When selling new construction homes, make sure your clients know how important it is that their interests be protected.