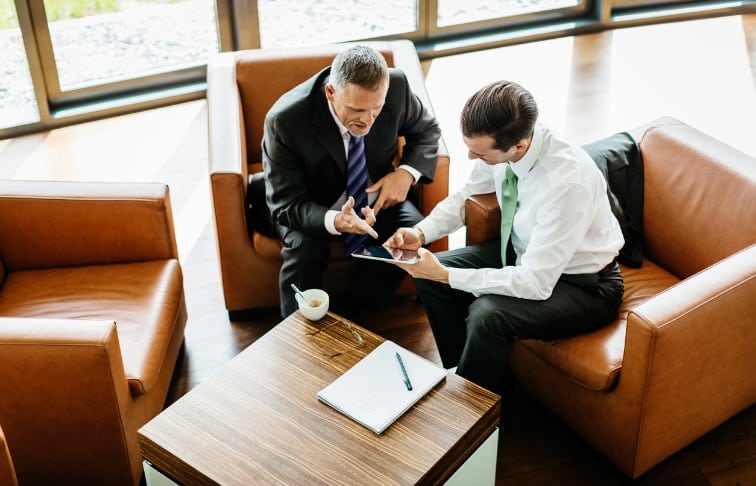 Winning the listing is crucial to your success as a real estate agent and a lot of that comes down to your pre-listing package. Create a pre-listing package that blows your competition away by focusing on some extra attention to detail. Here's how to structure a pre-listing package that can help you score more business.
What is a pre-listing package?
A good way to think about a pre-listing package is a beefed-up resume. It is home to all of the information a seller will need to know about both you as a real estate professional and the selling process itself. From testimonials to graphics with pertinent information, to data on the local market, a pre-listing package should be both visually appealing and informative. Pre-listing packages are a valuable chance to impress a client, so presenting one that is well put together can be crucial to land business.
10 Elements your pre-listing package should have
Pre-listing packages are different from agent to agent, but providing a variety of topics is always a great idea. Try to include what would you want to know before entering a real estate contract.
Here is an overview of what you can include in your pre-listing packet:
About us

Local market statistics

Examples of past experience

Step-by-step guide

Your personal marketing strategy

Q&A

Visuals and infographics

Contact information

Professional presentation
When putting together your pre-listing package, it's better to be proactive rather than reactive. Include pictures, information and details that are relevant to your prospective client, and don't shy away from adding personal touches.
1. About us
Ease your potential clients into the packet with a brief introduction. You can mention your brokerage, experience in real estate, personal values and mission statement in this section. Keep it professional, but feel free to add some personal information so that it has a relatable and warm tone. 
FREE Guide: Learn how to earn more with our free Real Estate Agent Income Guide.
2. Statistics about the local market
Including statistics about the local market shows initiative and professionalism in a pre-listing packet. In addition to educating sellers about the climate of their local market, you'll win their trust by backing your opinions with data. There are many sources online that provide local real estate statistics. A trustworthy option is Movoto, which divides states into cities and gives an overview of the market, plus the ability to compare to nearby markets. Trulia is often used to advertise local listings, but also offers a "Local Info" tab, which provides valuable data like local market overviews and trends. For luxury real estate data, you can get updated statistics from the Institute of Luxury Home Marketing.
3. Examples of your experience
Bring in the testimonials! In outlining your past experience within real estate, including a few key quotes from past clients among your accomplishments, can help drive the point home. When summarizing your experience, try using positively charged action words for the best result. Here are some examples:
Contributed

to over 10 successful residential sales last year

Enhanced

the selling process for our community for over 10 years

Organized

the restoration and sale of a local historical landmark
This is the time to flaunt your accomplishments, so don't be afraid to confidently state what your experience can offer clients.
4. Step-by-step guide of the process they can expect
Clients want their real estate agent to be experienced and in-the-know, but they usually want to understand the steps of the process as well. The nitty-gritty details of selling a home can be discussed in person, but including a concise guide of the process gives clients confidence in the process and peace of mind. A visually pleasing guide can be created using a service like infogram or Canva, both of which offer templates to make infographics as well as other marketing materials. We'll get into infographics in detail later on.
5. Your personal marketing strategy
As clients schedule consultations, they are looking for what sets different agents apart from the rest. Be sure to outline your personal marketing strategy, and what you offer creatively to get the job done. This section can include past work as an example of your approach to real estate, and could also include a mission statement. Need help writing one? This article can help.
6. Professional portrait
According to a study done by Georgia Tech, people are 38% more likely to "like" a photo on Instagram if the visual includes a face. The same idea applies to your professional photos, so be sure to get shots that primarily focus on your face. Investing in a professional portrait is key, as clients can tell whether you had a friend take your photo or took the time to get it done properly. This decision reflects how seriously you take your business, so look for local photographers who specialize in professional portraits. Sessions usually range from $50 to $300.
7. Q&A
Anticipate the questions your clients could have after your meeting, and write them as a sample Q&A in your pre-listing packet. This shows that you've thought ahead, and that you understand what it's like to go through the process for the first time. Sample questions include:
How long should I expect the selling process to take?
Are there unexpected costs to selling a property?
I still owe money on my property, is that a problem?
What kind of repairs do you suggest before selling my property?
8. Visuals and infographics
Did you know that 90% of information sent to the brain is visual? Keep this in mind when putting together your pre-listing package, as large blocks of text often aren't effective when it comes to communicating information. Use pictures instead of text when possible, and use sites like Piktochart and Venngage to make simple infographics.
9. Contact info
This section should be prominent in your packet, because it is arguably the most important part. Include the best phone number to reach you, your professional email address, office address and hours and any company-related social media pages. If you have a Linkedin, this would be a great place to include it. Choose a simple font to avoid potential confusion, and be sure all of the information lists your professional contact listings rather than personal.
10. Professional presentation
Your pre-listing package is a reflection of you. If you walk into a consultation with a stapled stack of papers, it could signal to your potential clients that you didn't put effort into the presentation. Here are some places to get your pre-listing package professionally printed and bound in color.
Kinkos

Office Depot

Staples

UPS

Print Ninja
Win the Real Estate Listing
Now that you know what to include in your pre-listing package, it's time to put it together! Have fun with the process, and remember to make it as unique as possible. Now you can confidently walk into your next consultation with a personalized pre-listing package and win the business you deserve.