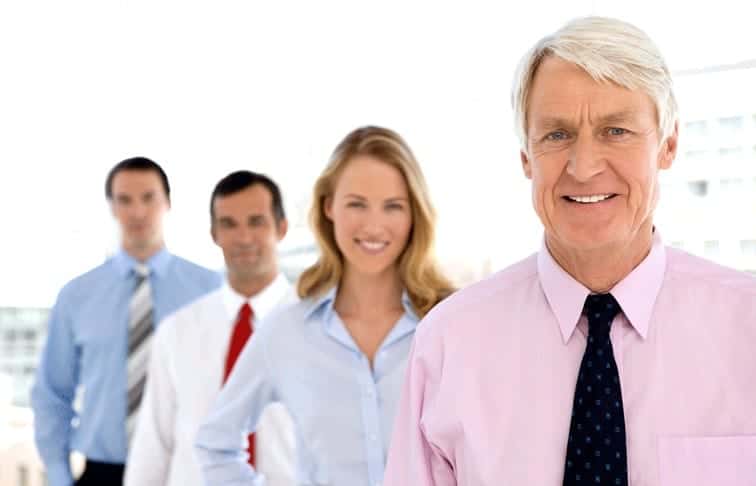 You've heard of the terms "real estate agent" and "real estate broker." Sometimes, these terms are interchangeable because they are quite similar. In most states, however, brokers have some important distinctions and extra roles/responsibilities. That's why it's important to know the difference between a real estate agent and a real estate broker.
Real Estate Agent vs. Real Estate Broker
While all real estate brokers are also licensed agents, not all agents are brokers. That's because extra training and continuing education is often required to become a real estate broker. These requirements can vary from one state to the next, but in general, brokers must take an extra exam and receive a separate license. In Florida, for example, brokers must complete 72 hours of approved pre-licensure broker education. Then they must pass a licensure examination and submit to a background check (plus fingerprinting) at their own expense.
On top of the roles of a traditional real estate agent, brokers also manage other agents at a real estate firm. This includes handling issues with property transactions and supervising agents.
While real estate agents need to work for a brokerage, brokers have the freedom to work
independently
— opening their own firms and hiring agents to work for them
directly
. In this sense, brokers also tend to have greater earning power. On average, a broker
makes
about $117,000 per year
, compared to an average salary of about $87,000 for a real estate agent.
What Are the Different Types of Real Estate Brokers?
There are three types of real estate brokers, each having different roles and job responsibilities.
Associate Broker: This is a real estate broker who has obtained his or her license, but choosing to work for another broker. They may go on to create their own agency down the road, but for the time being, they are assuming the roles of a traditional agent under another firm.
Managing Broker: A managing broker is a real estate professional who handles coordinating transactions and overseeing other agents within a larger firm. They may handle a wide range of tasks, from recruiting new agents to providing training.
Principal Broker: A principal broker (also known as a designated broker) handles federal compliance for the firm. These brokers usually collect a commission on each agent's sale and hold the highest rank in the firm.
What Are the Different Types of Real Estate Agents?
Just as there are different types of real estate brokers, there are also different roles that real estate agents can assume.
Listing Agent: This is a real estate agent who represents the people selling a home. They handle everything from creating the listing to holding open houses and negotiating sales.
Buyer's Agent: This is a real estate agent who represents a person buying a home. They handle such tasks as scheduling showings, recommending offer amounts, and negotiating with the listing agent.
Dual Agent: In this case, an agent represents both the buyer and seller in a transaction.
Transaction Agent: This is an agent who facilitates deals and remains a neutral third-party in a real estate transaction.
Interested in Getting Started With Real Estate?
There are some important differences between real estate agents and real estate brokers, depending on your location. Both agents and brokers play important roles in facilitating real estate transactions and keeping the industry running.
Whether you're interested in a career as an agent or broker, Colibri Real Estate School can help you get started. Join more than 520,000 other real estate professionals who have gotten their start with our top online school! Get in touch with our team to learn more and kickstart your career today.