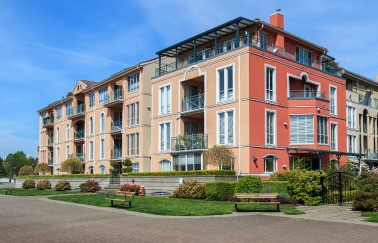 This week's round-up of real estate news includes what buyers should know before the purchase of a condominium. We've also got the latest force in real estate: tiny homes. Find out how developers created a miniature-home hotel in Lyons, Colorado. In other stories, what buyers should know about condos and what real estate agents should know about comparables and how renting a sitting U.S. president's childhood home is actually a thing. Plus, the creepy things some homeowners found in their new properties.
What buyers should know before buying a condominium
With trends moving toward buying smaller homes, condos are growing in popularity, even among families with children. Here's what your clients need to know before making their purchase.
6 things agents should consider when picking comps for their listings
Pulling comparables is an important part of the equation when it comes to pricing homes. Birmingham appraiser Tom Horn offers tips on what real estate agents should consider.
You can rent Donald Trump's childhood home on Airbnb
You can experience a piece of presidential history firsthand—for a mere $725 per night. This is a unique opportunity to sleep in the childhood home of a sitting U.S. president.
America's tiny home craze: Colorado's Weecasa is a force in real estate's latest trend
If you are a tiny home enthusiast, you'll more than likely find what you are looking for in this new development in Lyons, Colorado. On 10 acres of once-flood-ravaged land, a hotel comprising 22 miniature homes has popped up.
8 things you do not want to find as a homeowner
From the you-can't-make-this-stuff-up file, these homeowners report some weird—some gruesome—discoveries in the properties they purchased, including a mummified body, walls full of snakes, and a secret burial ground.