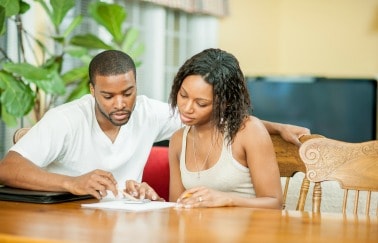 As we wind down the first week of the new year, we've rounded up some real estate news to welcome 2017. Have any financial resolutions? Will high-tech homes finally come into their own? Are buyers and sellers having some doubts based on social and political realities? Will last year's move impact your taxes? What are some of the most affordable areas in the US? Answer these questions and more in this week's real estate news you can use.
Where it's easier to keep financial resolutions
Saving up for a down payment on a home isn't always easy. But if you have clients in certain parts of the country, it might be easier for them to gather the funds. Find out if your area is conducive to buyers keeping their save-more-money New Year's Resolutions.
Why 2017 will finally be the year of the smart home
There are plenty of gadgets available to make a home high-tech. It might surprise you to learn that most homeowners haven't been as interested in smart home gadgets as you might think. The reason is simple: They don't know how to use them. Is that about to change in 2017?
How to sell a home in 2017
Usually the month of January is a time for fresh starts, and for those who are looking to sell and/or buy a home, it is a time for renewal. But with new year come political and social issues that are giving some consumers doubts about the future. Read more to find out what many housing experts are predicting for the upcoming year.
Buying a home is more affordable than renting in these markets
Where does your city fall in terms of affordability when it comes to buying versus renting? World Property Journal shares the results according to ATTOM Data Solutions' 2017 Rental Affordability Report.