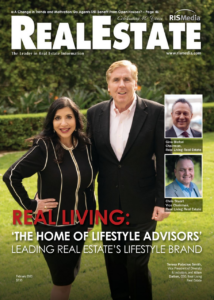 At Colibri Real Estate, we want our customers to have all the resources they need in order to be successful in real estate. That's why we've teamed up with RISMedia, the leading provider of the most relevant and up-to-date information related to the residential real estate market.
As their Strategic Education Partner, we are able to give our customers free access to the digital edition of the RISMedia monthly magazine.
This real estate magazine is full of thought-provoking and valuable content that prospective and licensed agents of all years of experience can apply to their careers. Here's a brief overview of what you will find in this month's edition.
Cover Story
Real Living: 'The Home of Lifestyle Advisors' Leading Real Estate's Lifestyle Brand
Real Living, a real estate brokerage franchise network, has rolled out fresh new branding that positions the network as the "Home of Lifestyle Advisors." Network members are energized, and franchisees across the U.S. are seeing growth in sales.
In this article, Maria Patterson interviews network CEO Allan Dalton to find out all about Real Living's recent brand overhaul and why it's been so successful.
Read the full cover story on page 24 of the digital magazine.
Industry News
Do Agents Still Benefit from Open Houses?
Open houses used to be an essential part of real estate marketing. But with the rise of technology and the internet, it seems that trends are shifting. So where does that leave open houses? Writer Liz Dominguez digs into this issue, exploring questions like: What types of marketing are effective? Are the signs working? Are open houses fading away or transforming?
Read the whole article on page 46 of the digital magazine.
Policy News
NAR's Resolution to Combat Housing Discrimination
The National Association of REALTORS® has long been a champion of the Fair Housing Act and efforts to combat housing discrimination—a problem that persists today. In 2019, NAR undertook several initiatives to protect Americans' ability to purchase homes in communities of their choice, build equity, and accumulate wealth through homeownership. This news story explains how NAR plans to redouble those efforts in 2020.
Access the full article on page 13 of the digital magazine.
Real Estate Tips
Innovating Your Career with a Real Estate Mentor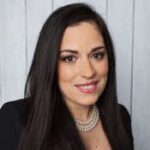 Having a good mentor can help boost your business and steer your real estate career in the right direction. This article, contributed by our own Yazir Phelps, answers the questions: How do you find the right mentor? And how do you get that person to want to help you?
Read the full article on page 55 of the digital magazine.
How to Ask for Referrals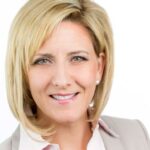 In last month's edition, Sherri Johnson made the list of 2020 Newsmakers and was featured as a thought leader in real estate for the release of her new 90-Day Bootcamp. This month, Sherri wrote a piece on how to build your business with referrals. She gives helpful advice on who to ask and what to say in order to successfully increase your pipeline of potential clients.
Check out the full article on page 86 of the digital magazine.
Click here to learn more about Sherri's 90-Day Bootcamp.
Subscribe to our blog to get more real estate news and updates straight to your inbox.