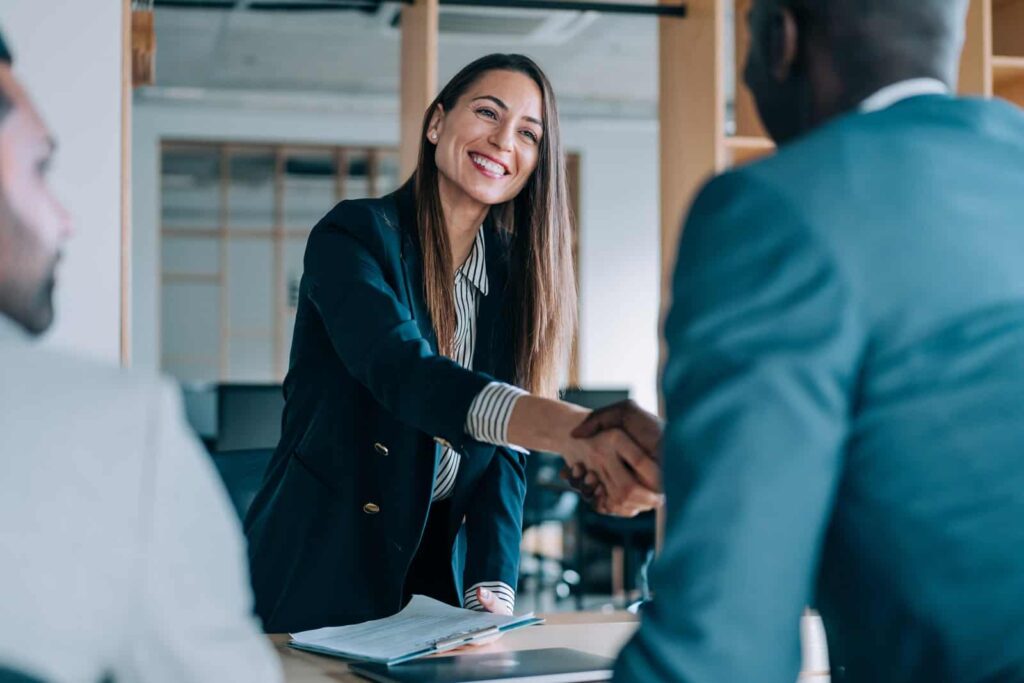 Real estate companies and brokerages want to recruit employees from a variety of different backgrounds so that they can build a strong and effective team. As a real estate agent, you want to learn how you can build your resume and skill set so that you can become a valuable asset to these different brokerages. Equipping yourself with these different experiences can make you a highly desirable employee and provide you with excellent opportunities to grow your real estate career. 
We have identified three real estate recruiting strategies that professionals can use to build their insight and skills. 
How to Be a Successful Real Estate Agent 
Research Your Target Markets and Put Diverse Dynamics to Work for You.
The real estate market stretches from one end of the country to the other, representing a variety of diverse communities and backgrounds. To excel as a real estate agent, you want to prepare yourself to serve the variety of people that may live in your particular region and call upon you to partner with them as their agent.Familiarizing yourself with the different communities in your area and becoming acquainted with various cultural needs can help you become an effective agent. For example, if a particular culture in your area commonly lives in multigenerational housing, or prefers to communicate in a language other than English, learning that language and familiarizing yourself with these cultural practices can make you an appealing real estate partner — and thus a draw for any brokerage.Research your target markets and the demographics of the areas where you work or where you would like to expand into and work. Learn more about the agents that serve the different cultural communities in your area to see if you can learn specific skills to stand out from the crowd.
Take Advantage of Continuing Education Opportunities.
One of the best characteristics a real estate agent can display is a desire to keep learning and keep improving. Brokerages like to work with agents who demonstrate an understanding of different situations and are always willing to learn something new. This makes an agent adaptable to new situations.Taking advantage of

real estate continuing education opportunities

can help you continue to build your skill set and learn new areas where you can excel. You can look for opportunities to learn new languages, uncover different niche markets in your area, or expand your areas of real estate expertise.

Continuing education also offers you opportunities to meet other real estate agents and build your professional network. Get to know others in the industry; you never know when you will find opportunities to form partnerships or otherwise expand your career.
Stay Up-to-Date with the Latest Technology
Technology continues to evolve and change at a rapid pace, and real estate agents need to be prepared to keep up. Understanding the latest trends in technology can help you better connect with future clients as well as potential brokerages and partnerships.You will use technology in a variety of ways as a real estate agent. For example, it can help you market properties, promote your services, research regions, and find opportunities for continuing education. Real estate agents who do not prepare to use technology according to the latest industry standards and trends may find themselves falling behind those who do.Therefore, you want to make it a priority to stay current with technology. Learn more about trends in real estate, how people use technology when buying or selling a home, and how technology might otherwise impact your career. Not only will this help you find opportunities for yourself, but it can help you further build your credentials as a desirable candidate for any brokerage. Brokerages also need to use technology to connect with clients, which means the more skilled you are, the more valuable you'll be in the eyes of the brokerage.

 
Launch Your Real Estate Career with Colibri Real Estate 
Ready to take your real estate career to the next level? Get started with our online real estate courses to prepare for your license exams, upgrade your license, or enhance your skill set. Colibri Real Estate has helped hundreds of thousands of real estate agents and brokers throughout the country.