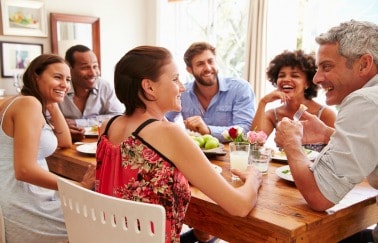 With the 2016 presidential election finally behind us, it's time to set our focus back on real estate. We've got a batch of articles for you this week that cover post-election mortgage reaction, reasons adults are looking to communal living as a viable option, and how you can truly become a millionaire through real estate. Just for fun, check out some questionable real estate photos that you'll likely want to avoid for your next listing. And it's Veteran's Day today. We'd like to thank those who have served—and offer up an article on why real estate is such a great career for veterans transitioning back into civilian life.
A Trump victory market reaction just made housing more expensive
The Donald rode to victory on an electorate looking for a better economy and a better standard of living, but news of Hillary Clinton's defeat had an almost immediate—and negative—reaction from the financial markets. A rise in mortgage rates means home buying just got less affordable.
Why adults are embracing communal living
It started out with coworking, with shared office spaces all over the world. Now there is a movement for coliving, with shared home spaces for residents. The concept of cohabitation isn't exactly novel, but it has been riding a new wave.
How to (really) become a millionaire through real estate
Becoming a millionaire through real estate might sound like a pie-in-the-sky aspiration. But the reality is that real estate can be a powerful wealth building tool. So how do you harness the power of real estate to become a millionaire yourself?
20 hilariously terrible real estate photos
With the election finally behind us, a bit of levity seems to be in order. From the what-were-they-thinking file, check out this list of head-scratching real estate photos.
Why veterans make great real estate agents
Veterans who are ready to get back into civilian life often learn that the skills they picked up while serving don't easily translate into suitable careers back home. What many might not realize is that many of those same traits can actually help them become successful real estate agents.