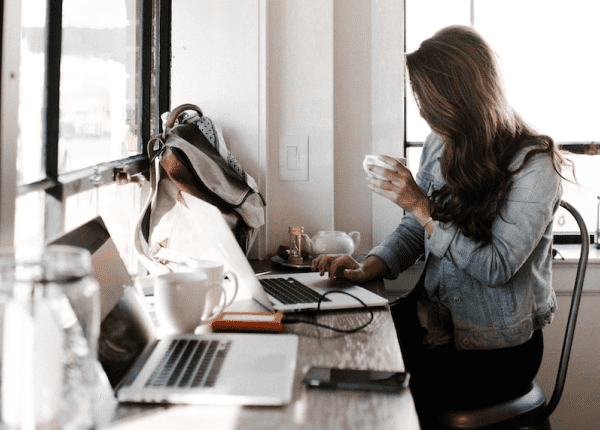 As a new real estate agent, building your business can be a daunting task, especially in a challenging, fast-paced market. With low inventory, fierce competition, economic uncertainty, and ever-changing buyer preferences, it's never been more important to have effective real estate business strategies in place to thrive in the industry. Here are some practical tips and insights to help new real estate agents build a successful business.
Challenges Faced by Real Estate Agents in a Challenging Market
The real estate industry can be highly competitive. Agents need to be prepared to face several challenges that can impact their business. These challenges can include lack of inventory, competition in the market and economic uncertainty.
One of the most significant challenges that real estate agents face today is low inventory. In fact, the National Association of Realtors reports pending home sales are down 23% from this time last year. With fewer properties for sale, it's harder than ever for agents to match buyers with the right properties. Low inventory can lead to increased competition, as many buyers will be competing for the same properties.
Another common challenge new agents face is the fierce competition among real estate agents. As agents compete for the same clients, it can be hard to differentiate yourself from your industry counterparts. This is especially true in a challenging market, where the competition can be even more intense.
In addition to low inventory and a competitive market, changing buyer preferences can also be a challenge for real estate agents. Buyers' preferences can change rapidly, and agents need to be able to adapt to these changes quickly to remain competitive. Economic uncertainty can also be a challenge, as it can lead to a decreased demand for properties and an overall slower market. Ultimately, these factors can make it difficult for agents to anticipate and respond to market trends.
Business Building Strategies
To overcome these challenges, new real estate agents need to have effective business building strategies in place. Building a strong online presence is essential for any real estate agent looking to thrive in a challenging market. This includes creating a professional website, maintaining an active social media presence, and leveraging digital marketing techniques to attract and engage potential clients.
One of the most effective ways to build a strong online presence is to create a professional website. Your website should be easy to navigate and include all the necessary information about your services. This includes your contact information, listings, and testimonials from satisfied clients. You should also be sure your website is optimized for search engines. This can help you attract potential clients who are searching for real estate services online.
Another important aspect of building a strong online presence is maintaining active social media profiles. Social platforms like Facebook, Twitter, Instagram, and TikTok can be highly effective for engaging with potential clients. It can help you establish yourself as a thought leader in the industry and build your personal brand. You should aim to post regularly and share valuable content. This can include tips for buying or selling a home, market updates, and information about your listings.
It's not only what you know, but who you know, when trying to find success in a challenging industry. Networking with other professionals in the industry is also important for building a successful real estate business. Joining local real estate associations, attending industry events, and collaborating with other agents can help you expand your professional network and gain valuable insights into the industry.
Investing in educational and professional development is another important strategy for new real estate agents. Continuing education courses, industry certifications, and mentorship programs can help you develop your skills and stay up-to-date with the latest industry trends and best practices.
Marketing and Lead Generation Strategies
To generate leads and grow your business, you need to have effective marketing and lead generation strategies in place. Develop a marketing plan that includes targeted advertising, email marketing, and social media campaigns. This can help you reach a wider audience and attract potential clients.
Leveraging digital marketing techniques is an effective way to build a strong online presence and generate potential leads and new business. This can include email marketing campaigns, paid advertising, and content marketing. Email marketing is an especially helpful way to stay in touch with past, present, and potential future clients. You can keep them informed about industry trends or listings they may be interested in. This ultimately helps keep you top-of-mind for them.
Hosting open houses is also an effective way to generate leads and build relationships with potential clients. When hosting an open house, create a welcoming and inviting atmosphere. Provide plenty of information about the property and the surrounding area. You should also encourage attendees to sign in and provide their contact information, so you can follow up with them after the event.
Technology and Tools for Real Estate Agents
Technology can be a powerful tool for real estate agents, and new agents should be familiar with the latest tools and trends in the industry. Customer Relationship Management – or CRM – software can help you to organize client interactions, track your leads, and even automate your marketing campaigns. You can use CRM software to track clients' contact information, preferences, and buying/selling history. This can help you to stay on top of follow-up tasks, and ensure that you're providing your clients with the best possible service.
Virtual tours and video marketing are also effective tools for showcasing properties and attracting potential buyers with a more immersive experience. This can allow buyers to view a property from the comfort and convenience of their own home, and can help your listings stand out among the competition. Make sure to use high-quality photos and videos to create a professional and engaging online presence.
Take Your Business to the Next Level
Building a successful real estate business in a challenging market doesn't happen overnight. It requires effective business building strategies, marketing and lead generation strategies, and smart use of technology and tools. But, by leveraging these strategies, you can overcome the challenges of a challenging market, and build a successful, thriving real estate business.
If you're ready to take your real estate career to the next level, Colibri Real Estate School's Continuing Education resources can improve your industry skills, boost your income, and hone a competitive edge in your space. It's never been easier to explore state-approved courses to advance your career with unmatched convenience and flexibility. Or, if you want to learn more before getting started, contact us today.