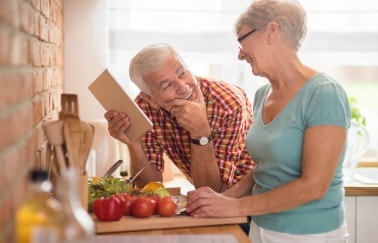 This week's round-up of real estate news is all about the numbers: Where are most of the new homes being constructed? Should retirees tie up most of their self-worth in their residence? Should they get home equity lines of credit? Is the latest Zestimate of your home accurate? What are the hottest housing markets in 2017? Plus tips on sprucing up that unused fireplace. Happy reading!
Where in the U.S. are the most new homes being constructed?
In a time of bidding wars, offers over asking price, and low inventory of homes for sale, it's good news to many would-be buyers that permits to build brand-new homes are up.  Find out where the biggest spike in permits is taking place.
Advice to retirees: Be sure to get home equity lines of credit
Although paying off one's home by retirement age is an admirable goal, does it make sense from a financial standpoint to have so much of your net worth tied up in your primary residence? Some experts say no and recommend homeowners get a home equity line of credit as an "insurance policy."
Can you trust Zillow's home price Zestimate?
Perhaps you've seen the emails—a note from Zillow that your home has gone up in value by $2,000 over the past month. Awesome news? Or just wild speculation? Find out what one self-ascribed obsessive real estate watcher has to say.
Realtors pick their top 10 hottest housing markets for 2017
The new year is off to a hot start when it comes to home sales. Which are the hottest housing markets in the nation? Your fellow real estate agents weigh in. Is your city on the list?
8 ways to add flair to an unused fireplace
Got a brand-new listing with a worn out fireplace that isn't being used? With today's modern heating systems, many homes feature a barren fireplace that doesn't bring much interest to a room. Here are some tips on how to turn an unused fireplace into a room's focal point.