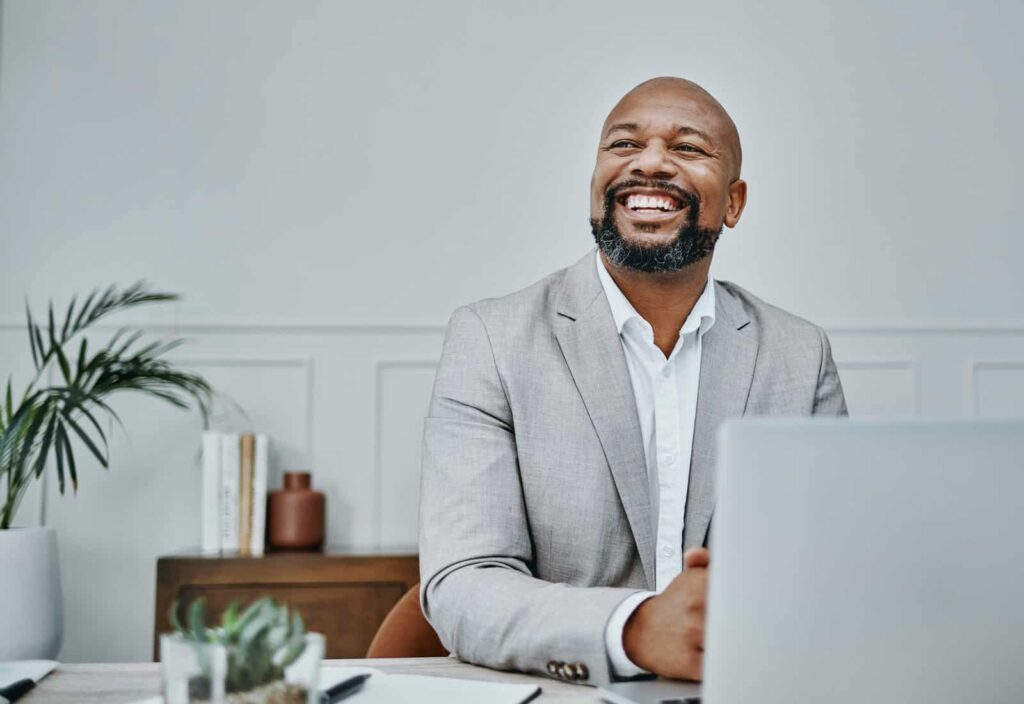 By Buffini & Company
A well-written real estate bio can give you the competitive edge you need to generate leads and stand out from the crowd. Your bio does a lot more than just introduce you to potential clients. It's often the deciding factor for whether or not buyers and sellers choose to work with you.
Stumped on where to start? We've got you covered! Use these tips to discover how to craft a compelling real estate bio that converts.
Consider Your Tone
Before you even start writing, you'll want to decide whether you want to use first-person or third-person. First-person conveys a more casual, personable tone, as though you are speaking directly to the reader, while third person is more formal and professional. You could even decide to write two bios for each voice, using the first-person bio for places like your social media accounts and the third-person version for your website.
Craft a Story
Not everything in your bio should be related to your real estate experience. To really draw readers in, dive a little into your history. Use your past experiences to explain how it made you into the agent you are today. For example, you could share how your retail job as a teenager introduced you to your love of sales and customer service. Your bio doesn't have to just be about your past either. Talk about your family, hobbies or causes you support.
Show Off Your Credentials
If you want the reader to feel confident in your abilities, make sure to showcase some of the highlights of your professional experience. Whether it's your years of experience, special designations, rewards or sales stats, sharing what you bring to the table builds trust and credibility. However, be careful not to make this sound like a resume posting. Keep it brief and use welcoming language.
And don't worry if you're a new agent. You can still demonstrate your credibility by mentioning your previous education or other careers you had before real estate. Describe how these experiences have benefited you as an agent. You can also mention if you're a native of your local market. Share how long you've lived in the area, and especially if you were born and raised there. This will position you as a local market expert who can confidently guide clients around neighborhoods and zip codes.
Don't Make it All About You
While it may seem counterproductive to not make your real estate bio all about you, what this really means is not write it for you. Yor bio should convey the value you can provide to your clients and the unique ways you can fulfill their needs. Avoid general statements like you "provide excellent customer service," and aim for say something more specific, like how you're a great listener who always keeps in in contact with clients in order to help them achieve their dreams.
Whether you're a new or experienced real estate agent, using the tips above will help you write a captivating bio that resonates with prospective buyers and sellers.
About Buffini & Company
Buffini & Company is the largest coaching and training company in North America. Founded by real estate legend and master motivator Brian Buffini, the company provides a unique and highly-effective lead generation system. Buffini & Company's comprehensive business coaching, training programs and cutting-edge content have helped more than 3 million professionals in 45 countries improve their business, increase net profit and enhance their quality of life. To learn more about Buffini & Company, visit buffiniandcompany.com.