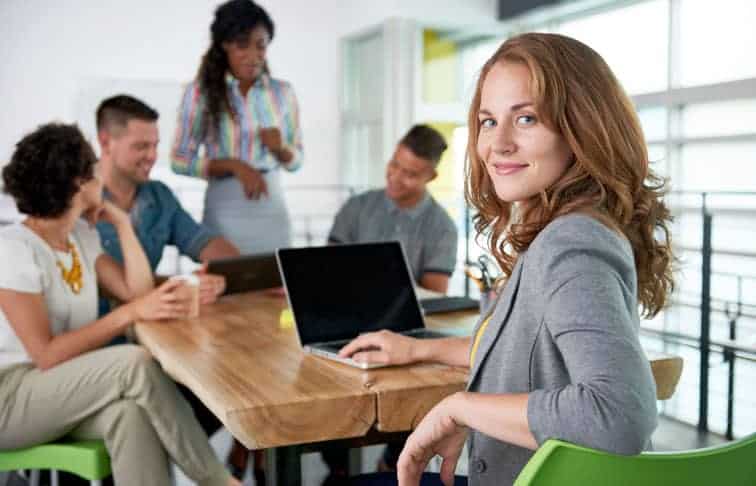 By Buffini & Co
While LinkedIn's user numbers are small compared to giants like Facebook, Instagram and Twitter, this social channel is actually an incredible real estate lead generation tool. In fact, data has shown that LinkedIn is 277% more effective in generating leads than Facebook and Twitter. With numbers like that, real estate agents looking to grow their database would be wise to utilize this professional platform in addition to consistently contacting the people in their database through calls, notes and pop-bys – the foundation of working by referral.
There's more to getting started than just setting up an account, however. Keep reading for four smart ways to use LinkedIn to boost your lead generation efforts.
Set Up Your Profile for Success
First thing's first, if you're trying to get leads through LinkedIn, make sure your profile is sending the right message. Use a professional headshot as your profile picture – not a low quality or casual one. After uploading your chosen headshot to the site, make sure to preview your profile to ensure it's cropped properly.
Next, choose a banner photo that complements your profile picture. A real estate-related photo is always a good idea, but, ultimately, the image needs to be professional-looking. If you don't have a quality picture on hand, select one from a free stock image site.
Once you have your images all set, focus on the written aspects of your profile. Start with your headline. People often just put their job title here, but this does nothing to set you apart from the competition. Instead, get creative and use your headline to show off your skills or achievements.
Last but not least, write a compelling "About" summary. Highlight your unique approach to real estate, credentials, results, etc. The best "About" sections are equal parts storytelling and sales pitch. You can also consider using the same real estate bio you have on your business website.
Request Recommendations
LinkedIn provides its own referral-like system via its "Recommendations" function, so make sure to use it! Before requesting a recommendation, try to be specific about what you want the other person to include. This allows you to control the tone of your recommendations. Plus, it also increases your chances of receiving one since it makes it easier for the other person to figure out what to write.
Join or Create LinkedIn Groups
Search LinkedIn for real estate-related Groups to join. Groups are an excellent way to network with relevant people, get noticed, and, ultimately, generate leads. You can search for groups by name, industry or keywords. Simply type in your targeted search in the search bar – for example, "San Diego real estate." Keep in mind, many of these groups will require a request to join. Once you join, actively engage with the people in them. You can do this by commenting on posts or posting something yourself. If you don't see any local groups that pique your interest, you can always create your own!
Post Content
Another great way to grow your network and generate more leads is to create and publish useful real estate content. You can write about market updates, neighborhood news or homeownership hacks. Don't forget to add three to five relevant hashtags to your article's description box to drive more engagement. You can also share, like and comment on interesting content that's being posted by others. By consistently posting and sharing valuable content, you'll position yourself as a helpful, informed resource. This will go a long way in growing your online presence while also establishing trust.
The real estate lead generation possibilities on LinkedIn are endless! By leveraging all this social platform has to offer, you can significantly boost your lead generation efforts, helping you convert more leads into loyal clients.
About Buffini & Company
Buffini & Company is the largest coaching and training company in North America. Founded by real estate legend and master motivator Brian Buffini, the company provides a unique and highly-effective lead generation system. Buffini & Company's comprehensive business coaching, training programs and cutting-edge content have helped more than 3 million professionals in 45 countries improve their business, increase net profit and enhance their quality of life. To learn more about Buffini & Company, visit buffiniandcompany.com.