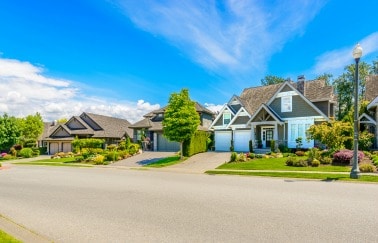 Get caught up with all the latest real estate happenings with our weekly wrap-up. Housing demand has continued through the summer months, but find out why some buyers have given up the search. Thinking about flipping houses? We've got information on where you can get financing. Tiny houses are all the rage these days, but builders have been slow to keep up with the latest trend. If you think the homebuying season should wane as the days get shorter, think again: Late summer is a great time for house hunting. Finish out the week some self-improvement with a list of communication skills that can help you to be your best self.
Housing demand strengthens through summer, but here's why some buyers are giving up
Consumer demand for homes is still high, but fewer are putting pen to paper when it comes to making an offer. Some experts believe it is sticker shock, which doesn't bode well for expected interest rate hikes toward the end of the year.
Where house flippers can get financing
Thinking about getting your real estate license to give you an edge as a house flipper? Financing is another important element you'll need to consider, and this article has some tips on where to get it.
Tiny might be trendy, but homebuilders have been thinking big—until now
Smaller homes are making a comeback as Millennials and Boomers search for lower maintenance, lower cost homes. Builders have been a bit slow to keep up with the trends, however, and there are still plenty of McMansions available. What does this mean for future home prices?
Communication skills start here: discover our top 100 business communication tools
Being a good communicator is an essential part of the real estate business. This article outlines the top 100 skills you should have.