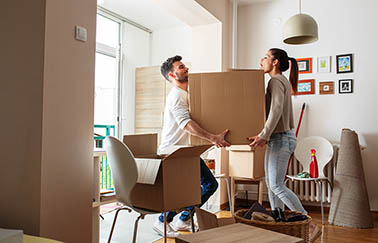 The market continues to look good as we head into November's first weekend, but it's not all good news. Homebuyers and tax reform continue to make big headlines. First-time homebuyers continue to struggle because of higher home prices and more significant student loans. Every real estate agent eventually has to figure out how to negotiate with a seller who just won't budge on the asking price. On the lighter side: Your personal appearance is essential to your personal brand—and that includes how you dress.  Finally, tips on how to camouflage those eyesores in your latest listing. Happy reading!
Homebuyers and tax reform—what it means for the mortgage interest deduction
The benefits of homeownership will take a hit with the Republican's new tax proposal by eliminating or nullifying tax benefits. Some say the middle class will be hurt the most, with the wealthiest Americans coming out ahead. Find out more.
FREE DOWNLOAD: Is a Real Estate Career Right for You?
High home prices hit first-time buyers harder than ever, and student loans may be part of the reason
As home prices continue to go up, the number of first-time homebuyers continues to go down, according to the National Association of REALTORS®. Inventory shortages and student loan debt are also impacting the numbers.
How do you negotiate a price reduction with a stubborn seller?
When faced with a seller who doesn't want to budge on a home price, what are your options? This article lays them out—and it may not be as complicated as you expect.
FREE DOWNLAOD: How do you find the right brokerage as a new real estate agent?
Dress to match the market you sell
When you are showing different kinds of properties to different types of buyers, you want to dress appropriately—without having to worry about multiple wardrobe changes all in the same day. Here are some tips for creating the appropriate wardrobe foundation, regardless of where and to whom you are showing homes.
24 ways to disguise a home's ugliest eyesores
Sometimes it's the little things that can turn off a prospective buyer. Check out these hacks for tidying up your listing and improving your odds of a quick sale.