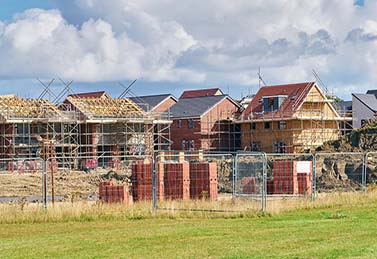 This week's real estate news round-up has some ups but more downs: Homebuilder optimism takes a nosedive, while homeowner gains in equity are up from last year. Do you have buyers in the middle of the purchase of their home worried about the Equifax hack? Find out what you can do about it. Freddie Mac and Fannie Mae are financial cash cows—but are they vulnerable to another economic downturn? And just for fun: Check out these big-time homeowner fails and be happy you don't have to try and list these properties!
In the wake of hurricanes, homebuilder caution grows
Homebuilder optimism has taken a downturn as worries about the availability of supplies and labor increase. Florida and Texas were hit hard by both Harvey and Irma, and these states were a pipeline for new home starts.
How the Equifax hack affects homebuyers
The Equifax data hack is a biggie: reportedly 143 million Americans are affected by the data breach. What kind of ramifications does this have for homebuyers in the process of buying a home or who are getting ready to buy a home? Here's what you need to know.
Homeowners gained nearly $13,000 in equity from last year
CoreLogic has good news for homeowners: Their properties are continuing to go up in value—as much as $40,000 in some areas.
Playing Russian Roulette with the U.S. housing finance system
What happens to the financially prolific Fannie Mae and Freddie Mac in the event of an economic downturn? Read more in this opinion piece about why these "cash cows" are financially vulnerable.
12 house fails that could ruin a sale
All real estate agents eventually come across that tough-to-sell listing. But these homes might be deal-breakers for the vast majority of buyers. A tree growing in the driveway and an inaccessible staircase are just a couple of examples in this hysterical slideshow of home fails.
What are you waiting for? Now is a great time to launch a real estate career! Find out more by downloading our free guide: Is a Real Estate Career Right for You?