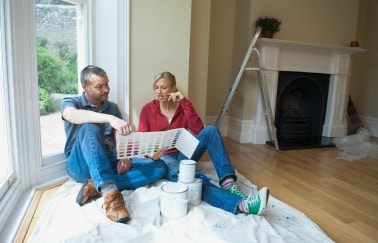 This week's news covers just how much money Millennials and first-time homebuyers are spending on home renovations, as well as which of those revamps might turn out to be home improvement mistakes. New home builds are up; will they be enough to ease the tight home-buying market? Make sure your sellers know what top three things buyers are looking for. And from the lighter side: a series of memes that show all too well what it means to be a real estate agent.
FREE DOWNLOAD. Trending Toward Success: Leveraging Changes in the Real Estate Industry
Home improvement mistakes that hurt the value of a house
Homeowners can't go wrong with home improvements—or can they? Don't let your sellers make these home improvement mistakes that could hurt their home values.
Survey finds that millennials and first-time homebuyers are spending a lot more on renovations
Confidence in the housing market continues, and it shows in the amount of money Millennials and first-time homebuyers are spending on home improvements. Millennials spent an average of $26,200 last year upgrading their homes, with first-time homebuyers paying 22 percent more than that.
Hold on, buyers—more new homes are coming your way!
Home buying has never been an easy process—especially in these days of multiple offers on properties because of low inventory. But the news is good, according to a report jointly released by U.S. Census Bureau and U.S. Department of Housing and Urban Development: New build permits are up, and once these homes are built, this could help ease the housing crunch.
3 big things homebuyers are looking for in their new home
Other than location, location, location, what are buyers looking for when they are house hunting? Make sure your sellers keep these three things in mind before they list.
10 signs that you might be a real estate agent
From Realtor radar that goes off when anyone within a city block even mentions the words "real estate" to an entirely different kind of "ice bucket challenge," this series of memes pretty much nails, with tongue firmly in cheek, what it's like to be a real estate agent.