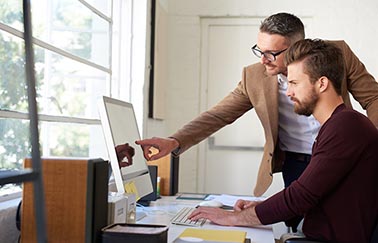 We've got real estate news from around the Web, including the importance of having your own custom real estate website as an agent. Do you have a house that just isn't selling? There is more than likely one reason for that: listing price. There is a sudden optimism among potential homebuyers. What's fueling this change of heart? Looking to be a landlord but finding it tough to find the right properties? We've got a list of the top markets for buying an investment property. And in honor of Halloween: What do people think about living in a haunted house? The answer might surprise you.
Why a custom real estate website should be your number one marketing priority
If you're in business, you need a website, and this is particularly true for real estate agents. An attractive, easy-to-navigate, mobile-friendly website is a necessity—especially for new agents. Find out more about using your site to gather leads—aka potential clients.
Why buyers won't buy a particular home
Is your listing languishing on the market with no offers? When buyers aren't biting, there is usually one reason: the price. Find out more about setting the appropriate list price on a property.
FREE DOWNLOAD: Learn how to gain a competitive advantage (and increase your income) in our career guide.
Renters think the housing market is finally loosening up, fueling a sudden optimism among homebuyers
Housing confidence in September matched the high levels seen this past June as renters have turned optimistic suddenly, saying now is a good time to buy. What is behind this sudden change in perception?
Want to be a landlord? These are the top markets this fall for investing in rental homes
Finding a place to live in is tough enough these days. If you are looking to become a landlord, the national picture being painted is a rather bleak one. There is a respite, however. Here are some markets where potential investors can still find lucrative options.
58% of people would live with a ghost
With Halloween just around the corner, haunted houses are a popular attraction. But what about your latest listing? Does it come with ghosts and spirits? It turns out, that might actually be a selling point for most people.