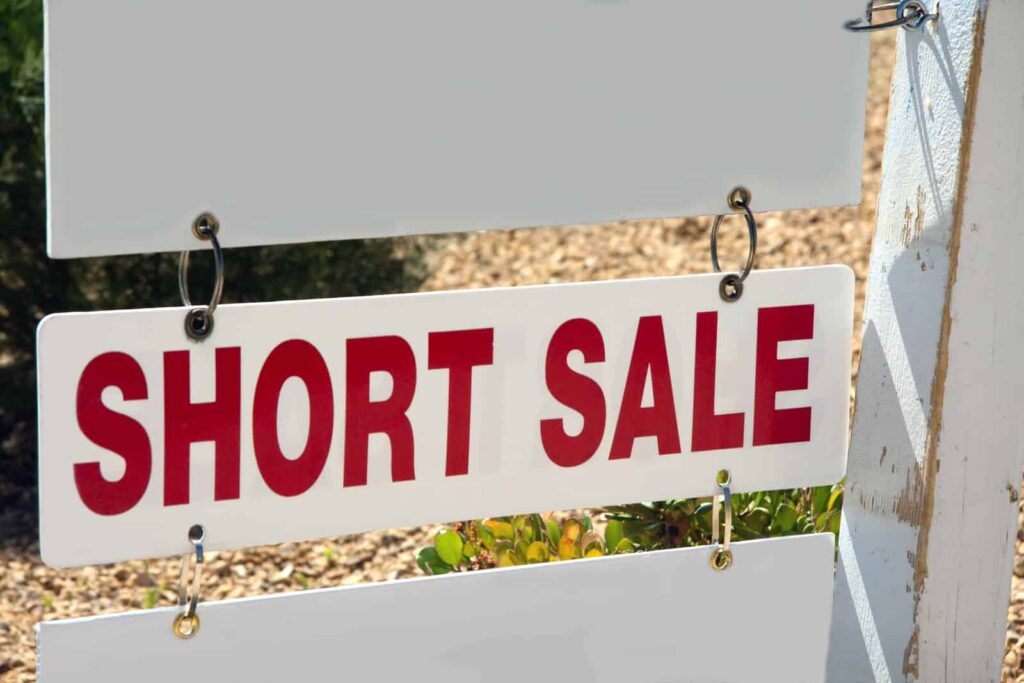 As a real estate agent, you must be able to walk your clients through many scenarios – including a short sale. Let's discuss what a short sale is – and then discuss what this type of sale means to the seller, the buyer, and you – the real estate agent.
The Definition of a Short Sale in Real Estate
If the current homeowner has an underwater or upside-down mortgage, this may lead to a short sale.
A short sale in real estate is a transaction in which the lender agrees to accept less for a property than the amount owed by the current homeowner.
In some cases, the lender forgives the difference between what is owed and the sale amount. However, the homeowner often must make an agreement with the lender to settle the rest of the debt.
As a real estate agent, what should you tell your homeowners and potential buyers about this type of transaction? Here's a look at short sales from different perspectives.
The Seller and the Short Sale
A short sale may be the best option for homeowners who owe more on a property than what it's worth because a short sale may not hurt their credit history as much as a foreclosure. As a result, they may qualify for another mortgage sooner. Also, homeowners often can stay in the home during the short sale process.
Please understand that a homeowner can't simply decide that they wish to complete a short sale. Instead, the homeowner would have to show documentation, including proof of income and bank statements, for the lender to see that they could not maintain the mortgage. In addition, the seller may need to craft a hardship letter explaining what led to the change of circumstances that left them unable to pay their loan.
Of course, the lender would always prefer that the borrower pay the loan balance. But, a short sale generally costs the lender less than a foreclosure. As a result, a lender may accept a short sale as a way to minimize losses.
Ask your broker if your company has specific policies and procedures regarding short sales. It is your responsibility to ensure you follow these guidelines and do not break any federal, state, or local laws or regulations.
The Buyer and the Short Sale
Buyers may have the chance of getting a good deal on a property if they buy a short-sale home. And unlike with a foreclosure, a short-sale home is more likely to be in good condition because often the homeowners would benefit from the house selling for as much as possible – to reduce the amount they might potentially owe.
However, buying a short-sale home may require patience. Short sales tend to be lengthy, paperwork-intensive transactions. Some even take up to a full year to process. Remember, the homeowner isn't making the decisions about the transaction. Instead, the lender (or perhaps multiple lenders) supervises the sale.
Often short-sale homes are sold as-is and do not come with disclosure statements. This means it is up to the prospective buyer to inspect the home and identify any issues.
However, the benefit of this type of transaction is that the buyer may end up with a great property – at a discount.
The Real Estate Agent and the Short Sale
According to the National Association of Realtors, the short sale process tends to be frustrating for all involved. Agents report "unresponsive lenders; lost documents that require multiple submissions, inaccurate or unrealistic home value assessments, and long processing delays, which cause buyers to walk away and harm distressed sellers."
The problem is magnified if there are multiple lenders, as this leads to more complex negotiations.
Many buyers don't have the fortitude to wait and cancel their offers. Sometimes the lenders won't accept the offer if they think they can make more money through foreclosure instead of a short sale.
Please understand that the regulations for short-sale transactions vary from state to state. You must stay current with local regulations regarding this type of transaction.
Stay Current in the Real Estate Industry with Colibri Real Estate
You may have earned your real estate license by taking pre-licensing courses from Colibri Real Estate. But did you know that Colibri (formerly Real Estate Express) can help you stay current on your licensing – and help you earn your state-specific broker license?
Colibri Real Estate offers continuing education courses that will help maintain your license. Experts wrote our courses and will help you stay current on important topics – like short sales.
You may also benefit from exploring the Colibri Real Estate Career Hub. Look at our how-to guides, learn from industry experts, and tap into the latest news about our profession.