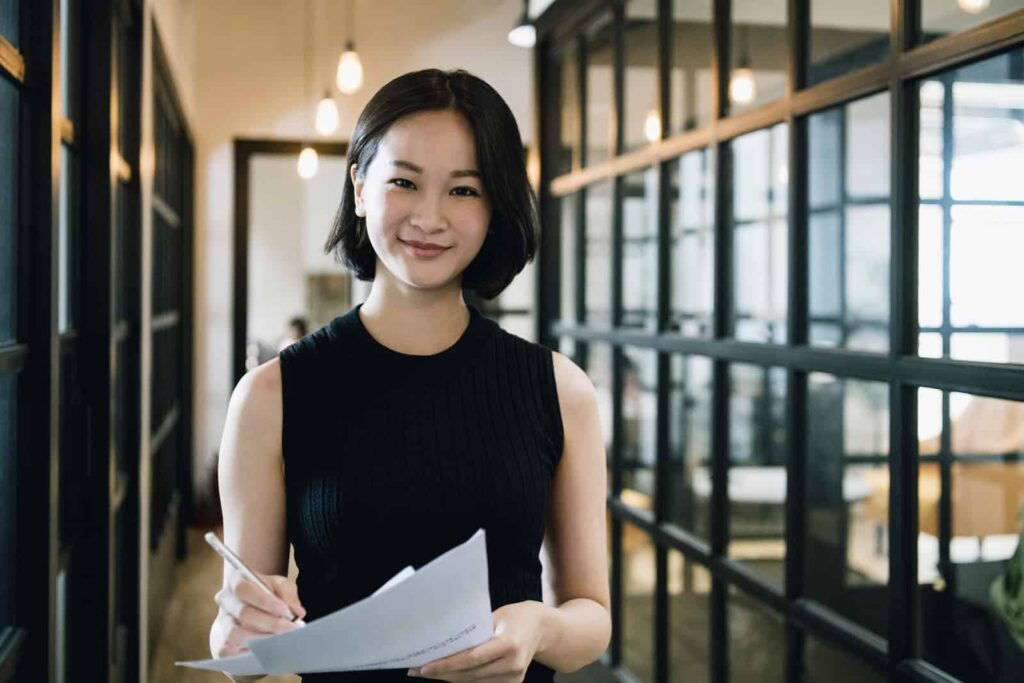 For real estate agents, working with homeowner's associations — or HOAs — can be a tricky topic. Homeowner's associations play an important role in many communities and learning the ins-and-outs of them is critical to providing great service to your clients. In this blog post, we'll provide you with key insights into understanding homeowner's associations and how they work. That way you're equipped to offer sound advice on what these organizations mean for your customers while they buy or sell their homes.
The Basics of Understanding Homeowner's Associations
According to the Homeowner Associations in the United States (HOA-USA), over 370,000 HOAs in the country represent over 40 million households. This means that over 53% of the owner-occupied households in America are covered by an HOA. 
An HOA can cover any size or type of neighborhood. For example, an HOA can oversee 30 single-family homes and townhomes – or 3,000 condos. 
Here's what beginning real estate agents need to know about HOAs.
What You Need to Know About Your Area's Homeowners Association
To best serve your clients, research your area's homeowners associations. Here are the details worth remembering.
Know who is in charge.
According to HOA-USA, most (50%) HOAs are self-managed by community volunteers, and about 30 percent of homeowners associations are professionally managed. 
However, 20 percent of HOAs are inactive. They don't hold annual meetings, elect officers, or enforce rules. Some don't even collect dues. (However, these organizations can still be sued if the HOA is a legally incorporated nonprofit.)
The first step in understanding a property's HOA is to know who (or what organization) is in charge. Start by looking for the community's website. You should find a link to the management company or contact information for the HOA board members. 
You might have to expand your search by researching the Secretary of State's website to find information about the entity. 
Finding information on some HOAs may be challenging. However, your potential buyer must have this information before deciding to put an offer on a home. 
Know what the HOA does.
A community HOA might provide maintenance to the dwelling – and be responsible for common walls, roofs, driveways, landscaping, decks, balconies, HVAC, and plumbing. Or, the homeowners association may only maintain common areas, such as pools, clubhouses, tennis courts, fitness centers, charging centers for electric cars, and sometimes even streets. Some HOAs fees go toward paying for trash service, water, and snow removal. Help your buyer understand the responsibilities of the HOA in each community. 
As you can tell by the list of services – some HOAs have huge budgets. Buying a home that's part of an HOA is a big risk if you haven't read the financials. If some amenities, like tennis courts and swimming pools, are not maintained, the HOA probably has money issues that your buyer needs to be aware of before putting an offer on the house.
After all, the condition of the neighborhood will affect your buyer's resale value. They won't want to invest in a house that will be hard to sell five or ten years from now because the neighborhood common areas are poorly maintained.
Know the cost of each HOA.
Your buyer may be required to pay monthly or yearly fees to the HOA. Ensure they understand this financial obligation, as it may determine whether they can afford the purchase. 
Understand the covenants and by-laws of each HOA.
Your buyers need to know the HOA's covenants and by-laws before putting an offer on a property. 
Some homeowners associations have restrictive covenants, which may affect the property owner's daily life. For example, your buyer may be unable to park their boat or RV in their driveway. They may be unable to build a shed, grow a vegetable garden, or paint their home any color they choose. 
Some neighborhoods have strict age restrictions, which would limit your buyer's ability to have their grandchildren live with them during the summer. Such restrictions may keep an owner from being able to sell or bequeath their home to just anyone.
Understand the personality of the local HOAs.
Some community HOAs are sticklers for following the rules. They may send a notice if a homeowner's lawn is a half-inch too tall or if the house was not painted the correct shade of tan. Some buyers will appreciate living in a community with such exacting standards. However, a restrictive HOA may be some buyers' worst nightmare. 
Advise your client that they must be prepared to follow the neighborhood's covenants – regardless of whether they are strictly enforced at the time of the sale. After all, since volunteers run most HOAs, the leadership may change frequently – as well as the enforcement of the by-laws. 
You may not be able to discover the personality of each local HOA by visiting the organization's website or social media pages. You may have to talk with the seller or others living in the area to understand what it's like to own a home in a particular community.
Become the Real Estate Agent Who is "In the Know"
If you're starting your career as a real estate agent, get to know homeowner's associations in your area. Study their rules and financial statements and share this information with potential buyers. Technically, sharing information about local homeowner's associations is not part of your official job. But if you make understanding homeowner's associations your job, you'll gain the reputation of being a thorough, honest agent who works hard to serve their buyers.
Browse our blog for tips and tools to help launch your real estate career. And visit ColibriRealEstate.com for more great resources.