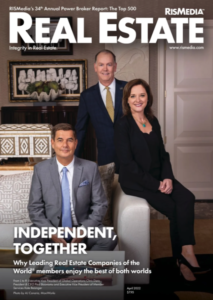 At Colibri Real Estate, we want our customers to have all the resources they need to be successful in real estate. That's why we've teamed up with RISMedia, the leading provider of the most relevant and up-to-date information related to the residential real estate market.
As their Strategic Education Partner, we are able to give our customers free access to the digital edition of the RISMedia monthly magazine.
This real estate magazine is full of thought-provoking and valuable content that prospective and licensed agents of all years of experience can apply to their careers. Here's a brief overview of what you will find in this month's edition.
Cover Story
This month's cover story features Leading Real Estate Companies of the World® (LeadingRE) and breaks down why its members enjoy the best of both worlds. "We are a community for real estate companies, by real estate companies," states Paul Boomsma, President and CEO of Leading RE. "Our sole focus is to uplevel independent brokerages."
"For many brokers, being independent is the only way to go, and when paired with the resources and relationships of LeadingRE, they enjoy the best of both worlds," the article explains.
Read the full story here.
Industry News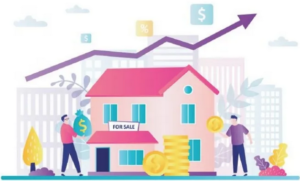 This news piece, written by zavvie co-founder Stefan Petersen, provides commentary on iBuyers and the rapid rise of Power Buyers. "Despite a major iBuyer exiting the market (Zillow), Opendoor, Offerpad, and RedfinNow significantly increased their purchasing activity. Collectively, iBuyers purchased more than 71,000 homes in 2021″—increasing business fivefold compared to the previous year.
"It's time for agents and brokers to stop questioning whether iBuying is good or bad," Petersen writes, "and start asking if clients could benefit from considering an instant offer [from a tech company] as one of several options."
Read the full article here.
Policy News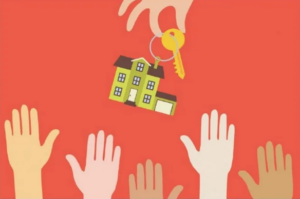 According to this piece, written by NAR senior policy representative Nia Duggins, "The lack of investment in housing in our country has made buying a home much more expensive and out of reach for many credit-worthy Americans."
Duggins sites a recent report by NAR and realtor.com, "The Double Trouble of the Housing Market," and asserts, "To address the supply and affordability crisis and close the racial homeownership gap, intentional programs must be reformed, fully funded and effectively implemented."
Read the full article here.
Real Estate Tips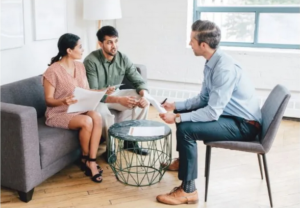 "Without accounting for your real estate clients' common needs and expectations, you might be underperforming and risk losing their business."
This piece, written by our sister school McKissock Learning, outlines a list of eight key things your clients are expecting from you as their real estate professional, from making yourself available to handling the inspection, and more.
Read the full article here.