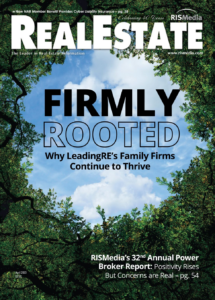 At Colibri Real Estate, we want our customers to have all the resources they need to be successful in real estate. That's why we've teamed up with RISMedia, the leading provider of the most relevant and up-to-date information related to the residential real estate market.
As their Strategic Education Partner, we are able to give our customers free access to the digital edition of the RISMedia monthly magazine.
This real estate magazine is full of thought-provoking and valuable content that prospective and licensed agents of all years of experience can apply to their careers. Here's a brief overview of what you will find in this month's edition.
Cover Story
Firmly Rooted: Why LeadingRE's Family Firms Continue to Thrive
For some, working with family members is something to be avoided at all costs. However, when it comes to real estate, family teams, especially multi-generational family teams, have a unique ability to withstand volatile markets." Paul Boomsma, president and CEO of the Leading Real Estate Companies of the World® (LeadingRE) network, perfectly summarizes the resiliency of multi-generational real estate teams like this: "Companies with staying power are equipped to succeed in all types of markets. Often, these companies are family firms—strengthened by their deep roots in the community and the historical perspective to respond to the inevitable shifts in the market." Want to know what it is like to be on a family real estate team? We interviewed three parent-child real estate duos in this blog post.
Read the full article on page 26 of the digital magazine.
Industry News
Homeownership Trends: Report Shows Some Don't Know Their Interest Rate
Interest rates have a large impact on the decision-making processes of homebuyers and sellers. However, according to a recent report, 27% of homeowners stated they didn't know their interest rates. This article by RISMedia's Liz Dominguez delves into why it is that over a quarter of homeowners don't know, or possibly don't care, what their interest rate is and how it could be costing homeowners thousands of dollars.
Read the full article on page 82 of the digital magazine.
Policy News
Progress on Guidance for Emotional Support Animals
As emotional support animals become more and more common-place, property owners and managers are faced with the challenge of abiding by the Fair Housing Act, which prohibits discrimination against those with disabilities, and other tenants' desire to live in a pet-free building. This issue is especially compounded by the fact that online services are popping up that provide realistic-looking doctor's letters, enabling those who would want to take advantage of the Fair Housing Act in this respect. However, the U.S. Department of Housing and Urban Development issued a guidance that allows property managers to request specific information related to the emotional support animal.
Read the full article on page 12 of the digital magazine.
Real Estate Tips and Stories
How a Career In Real Estate Changed the Life of This Working Mom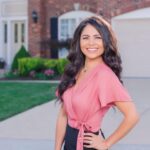 When Janette Avalos De Conte gave birth to her second child, she knew she needed a career that would provide more stability and flexibility for her children. On the advice of her brother, while still recovering from childbirth, she took her real estate licensing course with Colibri Real Estate and passed her exam to become a licensed real estate agent. In just one year, she was named Rookie of the Year at her Keller Williams brokerage after closing 17 transactions last year.
Read the full article on page 105 of the digital magazine.
Own Your Market Or Somebody Else Will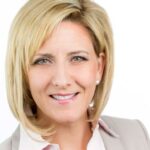 Are you actively working to increase your market share? National real estate coach and creator of the 90-Day Bootcamp, Sherri Johnson, explains why not actively working on being the best in your market gives your competitors an opportunity to takeover. According to Johnson, one of the keys to staying on top is having a strategic and actionable market plan: "The act of putting together and then properly executing a marketing plan to increase market share will produce amazing results for you, becoming its own lead-gen system at the same time."
Read the full article on page 120 of the digital magazine.
Click here to learn more about Sherri Johnson's 90-Day Bootcamp.
Subscribe to our blog to get more real estate news and updates straight to your inbox.