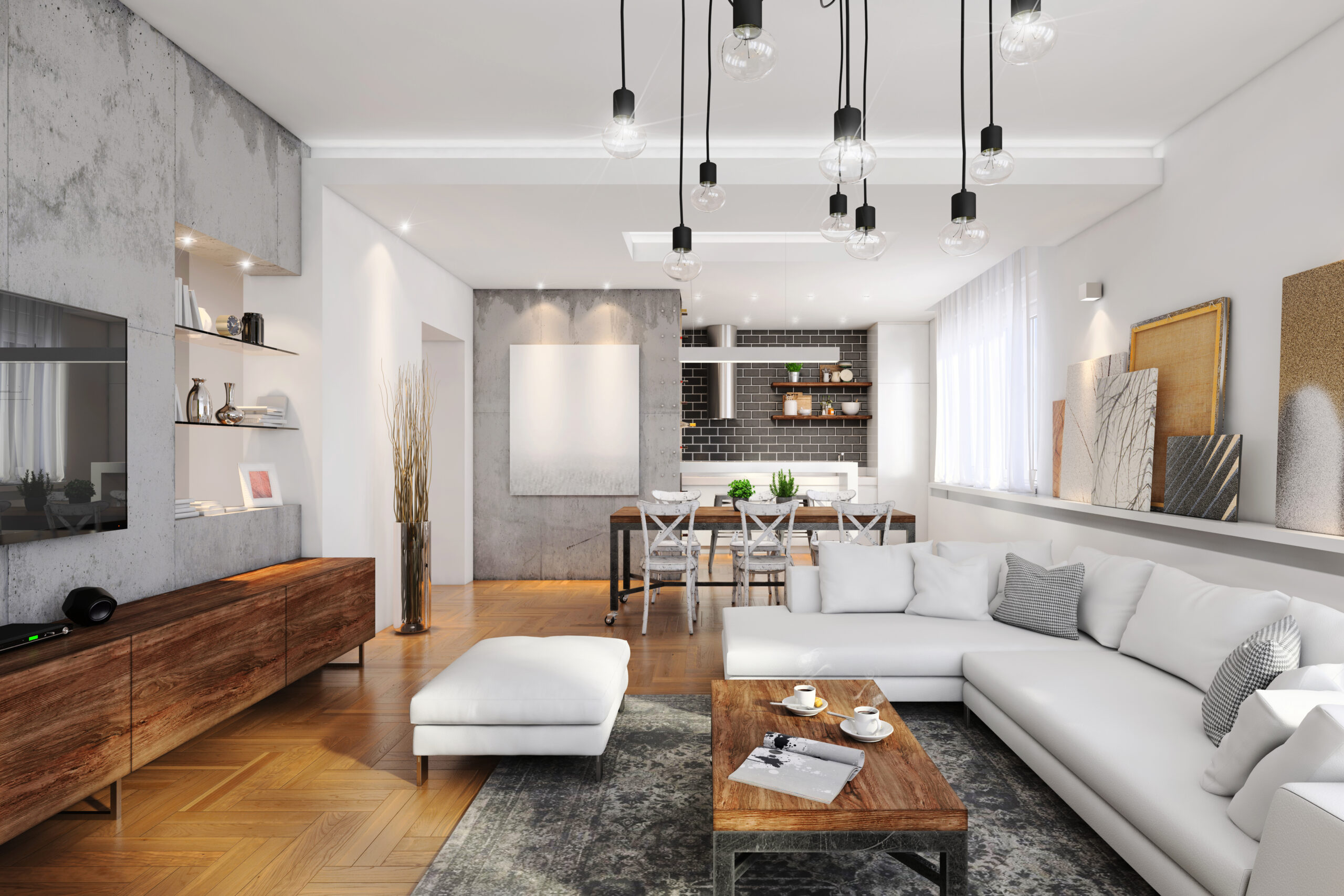 Few things can catch someone's attention when they enter a home as well as lighting. Proper lighting can set the mood and feel for the space. Bright, well-lit spaces feel different compared to dimly lit ones. Areas with lots of natural light will also have a different touch when compared to spaces with little natural light and greater dependence on artificial light. 
When it comes to staging a home, real estate agents and homeowners alike will want to carefully consider how the home is lit. The right plan can help the home feel welcoming and appealing to potential buyers and therefore bring in more appealing offers. 
Those preparing to sell a home should consider how they plan the lighting in their space and use it during the showings. Here is what you should know. 
Types of Home Lighting 
There are a variety of different types of lighting that can be used throughout a home. Some of the most popular include the following: 
Recessed lighting — This type of lighting requires cutting holes in the ceiling to place the light fixtures in space so that the lighting is flush with the ceiling.

 

Chandeliers, sconces, and other ceiling or wall-mounted fixtures — Chandeliers and other types of mounted fixtures can also be a great way to add style to the space. You can choose from a variety of different types, from elaborate Victorian styles to modern-chic fixtures.

 
Under cabinet lighting — Under cabinet lighting can be an excellent way to add a bit of extra lighting to spaces such as kitchens. The lighting creates accents on the cabinets, provides direct light to where people might need it most, and improves the lighting for the space without having to add more fixtures to the ceilings or walls.

 
Choosing the type of lighting you want for your home takes some careful decision-making. You want to make sure the style you select matches the rest of your decor. You also need to consider the amount of flexibility you have available. For example, if you are adding a light to the ceiling, do you have the wiring in place? If you cut holes in the ceiling, you will also likely need to patch and repaint the area after installation. 
You also want to consider the type of bulb you choose. Many homes have shifted towards LEDs, which offer great diversity in style and color while also lasting longer and costing less than older types of bulbs. 
Proper Lighting with Professionals  
With lighting decisions, homeowners and real estate agents should recognize that these projects are typically not DIY-friendly. You need to have experience working with electricity and wiring to safely and properly install the different fixtures you choose to incorporate. Having a professional in design who can help you choose where to put the lights to maximize their effect is also beneficial. 
A professional can help homeowners put together an entire lighting plan rather than planning different rooms ad hoc. The professional can also help clients balance budget restrictions, lighting needs, and lighting best practices for the best possible impact. 
The touch of a professional can help a homeowner make the right decisions when it comes to lighting the home to sell the property. 
Lighting in Home Staging 
As a real estate agent, you want to help customers properly stage their homes so they can bring in the best possible prices. Knowing the latest trends in lighting and the impact that lighting can have on the look and feel of the house can help you more effectively advise clients. You can then help them find potential lighting and staging professionals in order to help make their home look amazing to potential buyers. 
As a real estate agent, the best place to learn about the latest in home trends and the important criteria that home buyers want to see is Colibri Real Estate. With ample real estate education, Colibri Real Estate helps agents build their professional knowledge so they can help clients and set themselves up as the local expert. Start today, and take your real estate career to the next level.