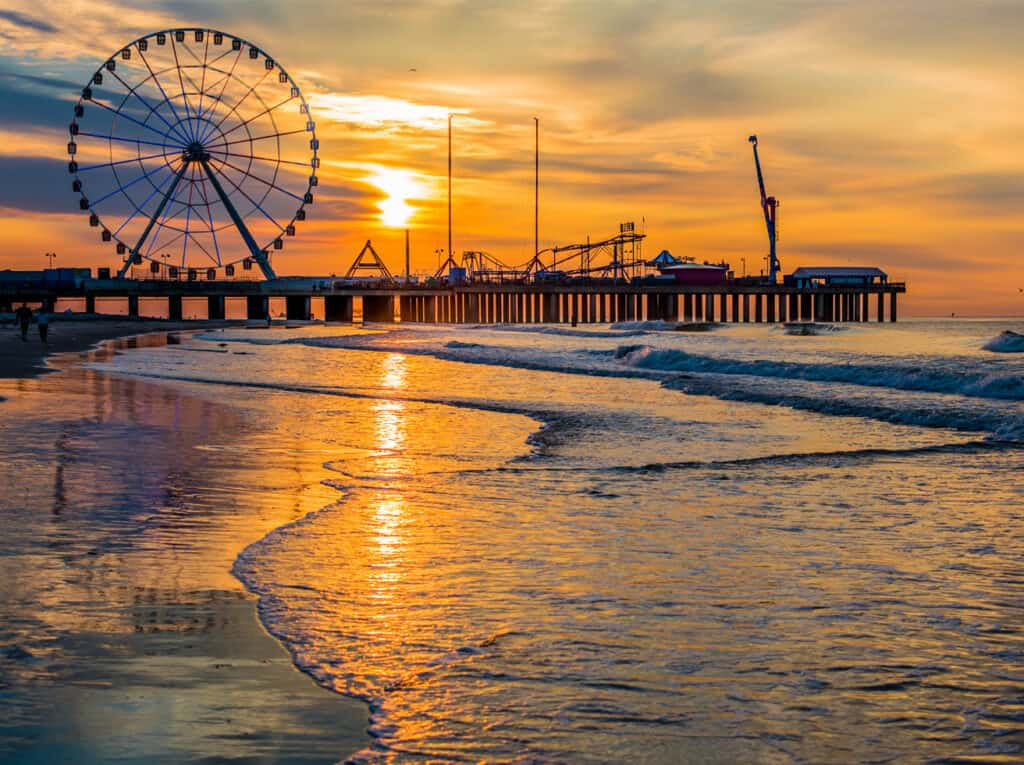 The bustling state of New Jersey, nestled in the heart of the northeast, boasts a real estate market that's as diverse as it is dynamic. There's a reason it's the most densely populated state in the U.S., after all. As a real estate professional, understanding the driving forces behind this market is crucial to navigating its ever-changing and competitive landscape with your clients. Read on to explore the key factors that propel the New Jersey real estate market forward. We'll provide you with valuable insights to stay ahead of the curve.  
Location, Location, Location
It's no secret that location plays a pivotal role in the New Jersey real estate market. With its proximity to major cities like New York City and Philadelphia, New Jersey offers a wide array of desirable locations for potential buyers across the Garden State. From bustling urban centers to tranquil suburban neighborhoods, the state's diverse geography ensures that there's something for everyone.  
Coastal and Waterfront Properties
New Jersey's stunning coastline along the Atlantic Ocean and picturesque waterfront areas continue to be a unique segment of the real estate market. Coastal properties – from charming beach houses at the Jersey Shore to luxurious bayfront properties – offer a lifestyle that blends relaxation with recreation. These properties often attract buyers seeking a vacation retreat or a primary residence in close proximity to the beach.  
Lakes, Parks, and Outdoor Recreation
New Jersey's diverse landscape isn't limited to its coastline and urban centers. It also boasts an array of lakes, parks, and hiking areas that greatly impact the real estate market. Properties located near picturesque lakes, such as Lake Hopatcong, Greenwood Lake, or Round Valley Reservoir, often appeal to nature enthusiasts and those seeking serene lakefront living. Proximity to spacious parks, scenic hiking trails, and abundant outdoor recreational facilities can significantly enhance a property's attractiveness. This is particularly attractive to buyers who value an active and nature-oriented lifestyle.  
Education and Proximity to Prestigious Universities
The state's close proximity to prestigious educational institutions is a noteworthy factor in the New Jersey real estate market. Home to the Ivy League's Princeton University, a number of renowned research institutions, and Rutgers University, known as "the birthplace of college football", the presence of these educational hubs can greatly influence property demand. Areas surrounding these institutions often see increased interest from students, faculty, and staff. This creates a unique market segment for rental properties and future potential homeowners.  
Economic Vibrancy
A robust economy is another driving force behind the New Jersey real estate market. As businesses thrive and job opportunities abound, the demand for housing naturally follows suit. The state's strategic location, well-developed infrastructure, and access to various industries contribute to a stable economic foundation that supports the real estate sector. 
Supply and Demand Dynamics
The delicate dance between supply and demand significantly influences the New Jersey real estate landscape. Limited availability of land, combined with a steady influx of residents, can create a scenario where demand outpaces supply. This is driving property values higher. As real estate professionals, keeping a keen eye on these supply and demand dynamics can help you anticipate market shifts and make informed decisions. 
Educational and Cultural Amenities
New Jersey boasts a wealth of educational and cultural amenities that draw residents and investors alike. World-class universities, renowned museums, famed shopping centers, vibrant arts scenes, and a plethora of recreational opportunities make the state an attractive destination. As these amenities continue to flourish, they contribute to the overall desirability of New Jersey's real estate market. 
Transit Infrastructure and Commuting Plans
New Jersey's robust transit infrastructure is a defining factor that shapes its real estate market. The state's extensive network of highways, railways, and public transportation options, including commuter trains and buses, offers unparalleled convenience for residents commuting to neighboring cities like New York and Philadelphia. Properties located near transit hubs often command higher values. This is due to the ease of accessing employment centers while avoiding the challenges of city living. 
Rich Historical Legacy
New Jersey's real estate landscape is enriched by its profound historical legacy. The state's rich history is reflected in its architecture and historic districts, which can greatly impact property values and desirability. The state's Revolutionary War sites, historic neighborhoods, and numerous properties built in the 1800s or earlier, often attract buyers who appreciate the state's cultural heritage. Those buyers are willing to invest in the preservation and restoration of historically significant homes.  
Urban Development and Revitalization
Urban revitalization projects have breathed new life into many cities and towns across New Jersey. Former industrial areas have been transformed into trendy residential and commercial spaces. This attracts a younger demographic seeking a mix of modern amenities and historic charm. Real estate professionals should keep a finger on the pulse of these redevelopment initiatives, as they can present exciting investment opportunities and reshape the market landscape.  
Embark on Your Path to Success in the New Jersey Real Estate Market.
If you're to get ahead in the real estate industry, we can help. Colibri Real Estate offers continuing education courses that simplifies and streamlines learning for agents and brokers. We have everything all in one place to maintain your real estate license as well as learning options to grow your career. Our experienced instructors are dedicated to shaping your expertise. Let them help you navigate the intricate New Jersey real estate landscape with confidence. Contact us today to learn more and begin your journey towards becoming a licensed New Jersey Real estate agent.