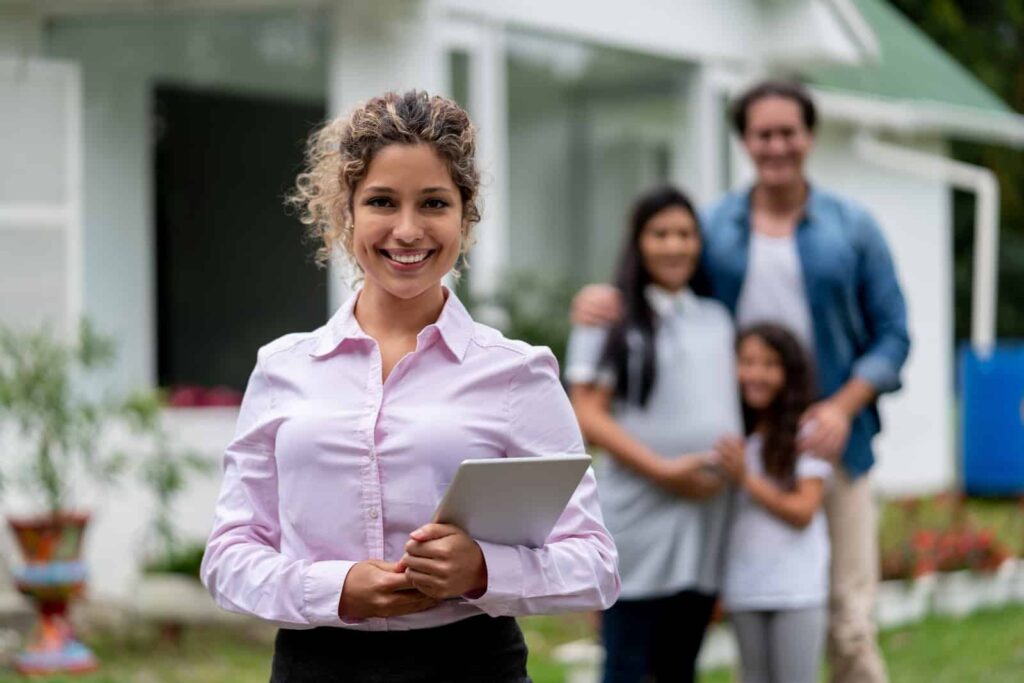 Do you speak Spanish? Are you interested in starting a career in real estate? Then, this free webinar is for you!
Join this free Spanish webinar on September 23rd, 1:00 PM – 2:00 PM EST.
In this free webinar, our panel of experts will cover the ins and outs of getting your real estate license and setting yourself up for a rewarding and lucrative career.
Plus, you'll have the opportunity to ask questions live to the presenters at the end of the webinar!
¿Hablas español? ¿Quiere saber cómo comenzar una carrera en bienes raíces? Entonces, ¡este seminario web gratuito es para usted!
Ú

nete a este seminario web gratuito en español el 23 de septiembre, 1:00 PM – 2:00 PM EST.
En este seminario web gratuito, nuestro panel de expertos cubrirá los pasos de obtener su licencia de bienes raíces y prepararse para una carrera lucrativa y gratificante.
Además, tendrá la oportunidad de hacer preguntas en vivo a los presentadores al final del seminario web.
Meet the Panel
Conoce a los panelistas
Rodolfo Avalos
Rodolfo Avalos is part of the National Team of Business Development for Colibri Real Estate—a conglomerate of different real estate brands that offer prelicensing and continuing education for real estate professionals. He works to help real estate companies and others to recruit and retain real estate agents.
Rodolfo Avalos es parte del Equipo Nacional de Desarrollo Comercial de Colibri Real Estate. Un conglomerado de diferentes marcas de bienes raíces que ofrece pre-licenciamiento y educación continua para profesionales inmobiliarios. Dentro de su función, trabaja para ayudar a compañías de bienes raíces y otros socios a reclutar, contratar y retener agentes.
José A. Velásquez
José Antonio Velásquez is a business administrator, real estate broker, and an experienced sales coach. He is the creator and current director of the Spanish language real estate license program with Gold Coast Schools in Florida. Since 2004 he has helped more than 50,000 people obtain their Florida real estate licenses. He is currently considered one of the best instructors in Florida.
José Antonio Velásquez es Administrador de empresas, Corredor de Bienes Raíces y un entrenador experimentado en el área de ventas. Es el creador del programa de licencia de bienes raíces en español en Florida con Gold Coast School y actual Director de la carrera, desde 2004 ha ayudado a más de 50,000 personas a obtener su licencia de Bienes raíces en Florida. Actualmente es considerado uno de los mejores instructores de Florida.
Carmela Moreno
Carmela Moreno is a REALTOR®, educator, motivator, investor and writer. She has created four real estate companies in the United States and has been a top producer for Virtual Properties Realty and received the Bronze Award in 2017, the Diamond Award in 2018, and the Gold Award in 2019 and 2020.
Carmela es una REALTOR®, educadora, motivadora, inversionista y escritora. Ella ha formado 4 compañías de bienes raíces en los Estados Unidos y ha estado una productora superior por Virtual Properties Realty y obtuvo el premio Bronce en 2017, el premio Diamonte en 2018, el premio Oro en 2019 y 2020. También, es una miembra del Club de un Millón de Dólares con NAMAR (Asociación de REALTORS del Metro del Noreste de Atlanta) por tercer año consecutivo.
Janette Avalos De Conte
Janette Avalos De Conte brings passion, knowledge, experience, efficiency, and trust to her clients. Having been awarded "Rookie of the Year 2019," "Best Producer Award 2020," "Best Featured Artist 2020," "Individual Volume 2020" and an "Award of Excellence for Individual Closed Units 2020," during his time with Keller Williams Realty West, Janette's proudest achievement is making her clients' dreams and goals come true. Janette has lived in the greater St. Louis area since 2006. Having resided in St. Charles for over a decade, she brings not only transaction expertise, but also market insight. When she's not in real estate, Janette is an avid runner, adventurer, and traveler. Janette has 3 children with her husband Jorge. "Your Trust is our Priority" is vital for Janette and Jorge.
Janette Avalos De Conte aporta pasión, conocimiento, experiencia, eficiencia y confianza a sus clientes. Habiendo sido galardonado con el "Novato del año 2019", "Premio al Mejor Productor 2020 Mejor Artista Destacado 2020, Volumen Individual 2020" y un "Premio a la Excelencia para Unidades Individuales Cerradas 2020", durante su tiempo con Keller Williams Realty West, el logro más orgulloso de Janette está haciendo realidad los sueños y metas de sus clientes. Janette ha vivido en el área metropolitana de St. Louis desde 2006. Residiendo en St. Charles durante más de una década, aporta no solo conocimiento de la transacción, sino también conocimiento del mercado. Cuando no está en el sector inmobiliario, Janette es una ávida corredora, aventurera y viajera. Janette tiene 3 hijos con su esposo Jorge. "Tu Confianza es nuestra Prioridad"es vital para Janette y Jorge.
Monica Rivera
Monica is a second-generation REALTOR®, a team leader with Keller Williams, and best-selling author with more than a decade of experience in real estate including real estate investment, residential real estate, and commercial real estate. In particular, Monica was the co-owner of a property management and development company specializing in college towns, which she helped grow from a humble portfolio of 90 units to more than 700 with a monthly cash flow of half a million dollars to her clients in just under two years (at only 23 years old).
Monica es una REALTOR® de segunda generación, líder de equipo de Keller Williams y autora número uno en ventas con más de una década de experiencia en bienes raíces que abarca inversiones, bienes raíces residenciales y comerciales. En particular, Monica era copropietaria de una empresa de gestión y desarrollo de propiedades que se especializaba en ciudades universitarias, a la que ayudó a crecer de una humilde cartera de 90 unidades a más de 700 con un flujo de caja mensual de medio millón de dólares para sus clientes en poco menos de 2 años (con solo 23 años).