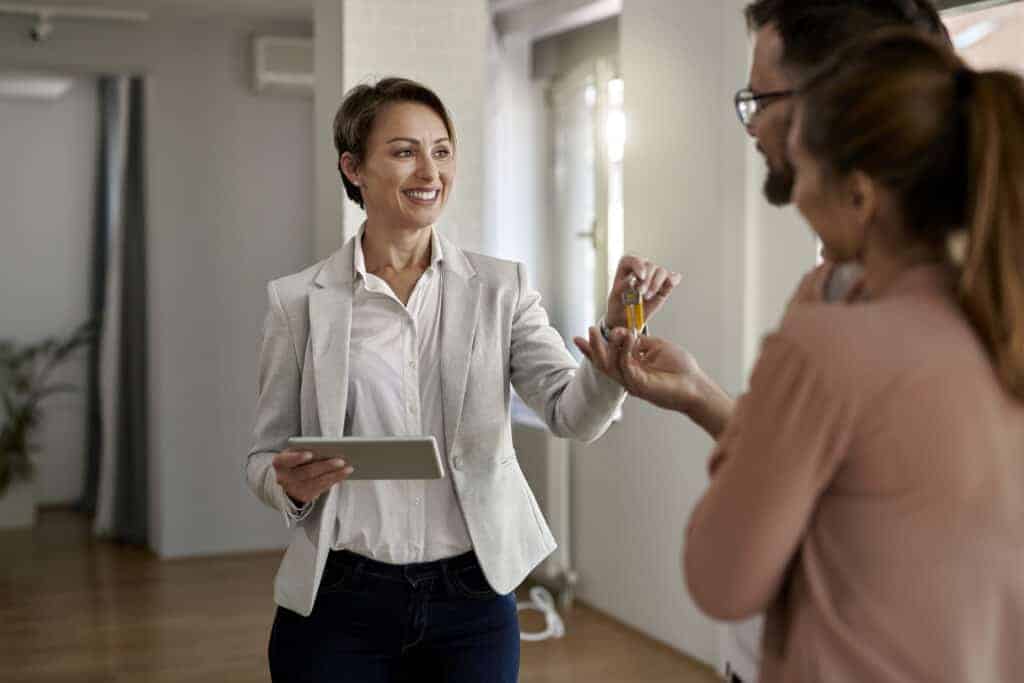 CareerBliss conducted a survey of more than 65,000 employee-generated reviews to find that real estate ranked Number One as the happiest job in America. Check out our list of the top five reasons why agents love a real estate career.
#1: Real estate agents love being their own boss
For many, nothing's worse than a micro-managing boss lurking over your shoulder every day. When you choose a real estate career, you are essentially running your own small business. While you'll likely have a broker you'll have to answer to, the dynamic between broker and agent is quite different than employee/employer. You'll still have someone micro-managing your work—but it will be you.
"The best perk of a career in real estate is the fact that you are your own boss. You set your own hours and when to work. You are basically your own company." Eddie Galvan – Residential Real Estate Broker, New Jersey
#2: Real estate agents love making their own schedule
If you want to take a two-hour lunch, it's up to you. If you want to carve out some time to make it to your kid's track meet, you can. However, one of the potential downsides of the profession is that agents often have to work around their clients' schedules for showings and consultations, and sometimes have to work odd hours.
 "I enjoy being able to do my own work schedule and the flexibility to travel, and not having to ask a boss permission to do so." – Sorangel Fersobe, Residential Real Estate Agent, New York
#3: Real estate agents love meeting new people
As a real estate agent, you get to put your interpersonal skills to work all of the time. Sometimes it happens at networking events, sometimes at the office, and sometimes over coffee or lunch. You'll work and socialize with business colleagues, affiliates, partners, and new clients. If you enjoy meeting new people, you'll love this aspect of the real estate business. Every day presents an opportunity to meet someone new.
"Our team is filled with great people who love coming to work every day. Our clients are great too, all of them working on their own awesome businesses. We then get to contribute to our clients' success by solving their commercial real estate needs." – Jonathan Wasserstrum, Commercial Real Estate Broker, New York

#4: Real estate agents love doing something new every day
Some people relish in their work routine. It gives them control and limits the chances for surprises or changes. For most real estate agents, though, doing something new every day and facing new challenges are part of the fun of being an agent.
"I like that every transaction is a new learning experience. I feel like I get smarter with every deal." – Sarah Bentley Pearson, Real Estate Agent, Georgia
#5: Real estate agents love controlling their career advancement
For a real estate agent, the glass ceiling doesn't exist. You're in total control of your real estate career. No supervisors determine whether or not you get a raise. No annual review decides if you'll get a promotion. Your determination is the guiding factor in your career advancement.
"Real estate does not discriminate. It will give everyone a fair shot of unbelievable success, regardless of age, gender or national origin. Short-term success in a good market is available to most, but the path to a successful career will require that everyone pay the same price and learn the same lessons. For all who do, real estate provides a path to financial freedom, flexibility of schedule, and the personal fulfillment of helping families own their home. Few careers can offer this much." – Denny Grimes, Real Estate Broker, Florida
Learn how to start your real estate career in our quick video below.