Wyoming Real Estate License Requirements
How To Get Your Real Estate License In Wyoming
Do you want to become a real estate agent and get your Wyoming Real Estate License? Colibri Real Estate has taught thousands of aspiring real estate agents in Wyoming and we make it easy for you to get up to speed on the Wyoming real estate license requirements.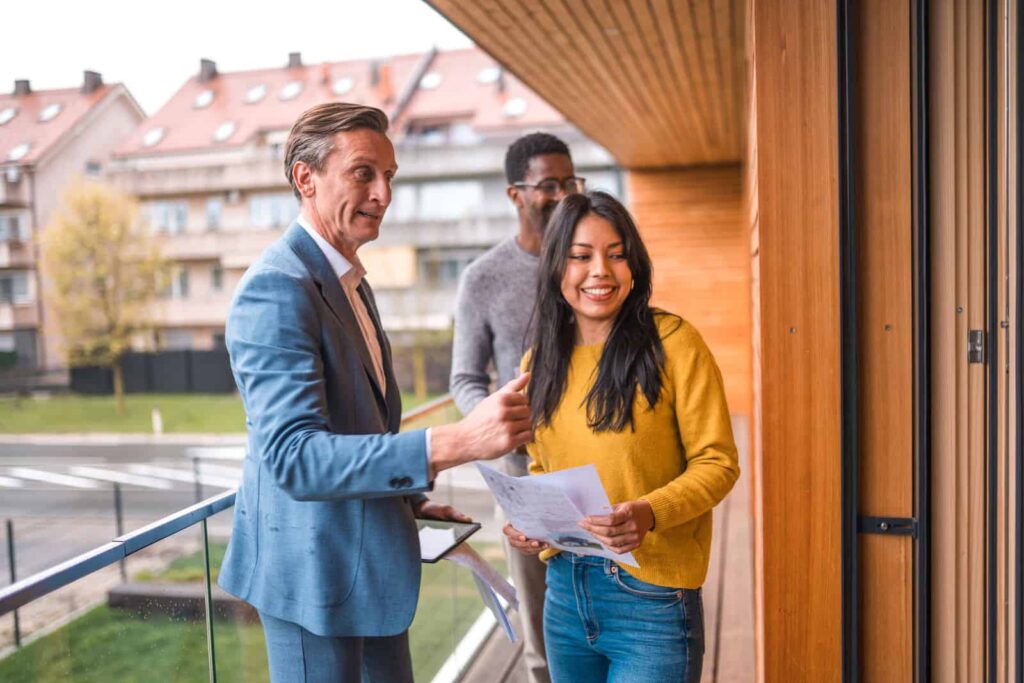 Salesperson Pre-Licensing
How To Get Your Real Estate Salesperson License In Wyoming
Wyoming State Required Pre-licensing Hours: 54 hours
Colibri Real Estate Wyoming Course Hours Offered: 54 hours
---
Steps:
Step 1. Meet Wyoming real estate license requirements as outlined by the Wyoming Real Estate Commission:
Be at least eighteen (18) years of age.
Be a United States citizen, a United States national, or an alien authorized to work in the United States.
Step 2. Complete an approved 54 hours of Wyoming real estate pre-licensing education.
Step 3. Successfully pass the salesperson licensing examination.
Step 4. Get fingerprinted and complete a background check.
Step 5. Obtain errors and omissions insurance coverage.
Step 6. Obtain a sponsoring broker.
Step 7. Submit your real estate license application.

How long does it take to get a Wyoming real estate license?
It varies depending on: the pace at which you complete your pre-licensing education; when you pass your licensing examination; how long it takes you to find a sponsoring broker and complete the application process; and application processing times. Generally speaking, it will take candidates between 3 to 6 months to complete their education, pass their exam, and receive their license.
What kind of information will I learn to help me get a real estate license in Wyoming?
All Colibri Real Estate courses are approved by the Wyoming Real Estate Commission. Once completed, you are eligible to sit for the Wyoming Real Estate License Exam.
Per Colibri Real Estate policy, the 54-hour Pre-licensing coursework for salespersons must be completed within six (6) months of the start date. The start date for distance education courses is the date the course material is first accessed; the end date is when all required documentation is submitted to the provider. Applicants must complete a required 54-hour Wyoming real estate pre-licensing course, which includes instruction in real estate law, types of interest and ownership in real estate, home ownership, legal descriptions, titles, liens, taxes, encumbrances, appraisal, finance, closings, and professional code of ethics.
How do I take the Wyoming salesperson licensing examination?
Once you have completed your pre-licensing education, you can register to take the Wyoming real estate license exam. Wyoming has partnered with PSI Services LLC to administer the examination. You can schedule your exam online, by telephone, or by mail.
How do I submit my Wyoming salesperson application?
Before submitting your Wyoming salesperson application, you must be fingerprinted, complete a background check, and obtain errors and omissions insurance. Once you have all of your paperwork in order, you can complete your application form. You will need:
Copies of your certificates for your pre-licensing education
A copy of your passing examination score report
Copies of your birth certificate and driver's license or passport, or other proof of legal presence
Your fingerprint cards
Proof of errors and omissions insurance
A certified check or money order with the appropriate fees
Remember that your application must be signed by a sponsoring broker.
Does Wyoming offer reciprocity?
Wyoming does not offer direct reciprocity with any state. If you have an active license in another state, you must:
Submit two (2) fingerprint cards
Complete and pass the Wyoming Law Course
Complete and pass the Salesperson II Course
Pass the Wyoming State Exam for Salespersons
And apply
Wyoming Real Estate Commission
Phone: 307-777-7141
Fax: 307-777-3796
Website: https://realestate.wyo.gov/
Address: 2617 E. Lincolnway Cheyenne, WY 82002

Good to Know
The information provided is a summary of the minimum requirements set forth by the Wyoming Real Estate Commission. For a more detailed requirements breakdown, please see the board's site.
If you hold Real Estate licenses in multiple states, please make sure to check each state's requirements.
Note: This license renewal information is provided as a convenience only and is subject to change at any time. It's ultimately the responsibility of the licensee to be sure that he or she is meeting all requirements for each license and corresponding renewal period.