Vermont Real Estate License Requirements
How To Get Your Real Estate License In Vermont
Whether you're exploring a new career or preparing for another year of market success, get the education you need from a reliable, established real estate school. With Colibri Real Estate, expect an education partner for life — and nothing less. We're here to guide you, no matter what part of the path you're on. Learn more about Vermont's real estate license requirements.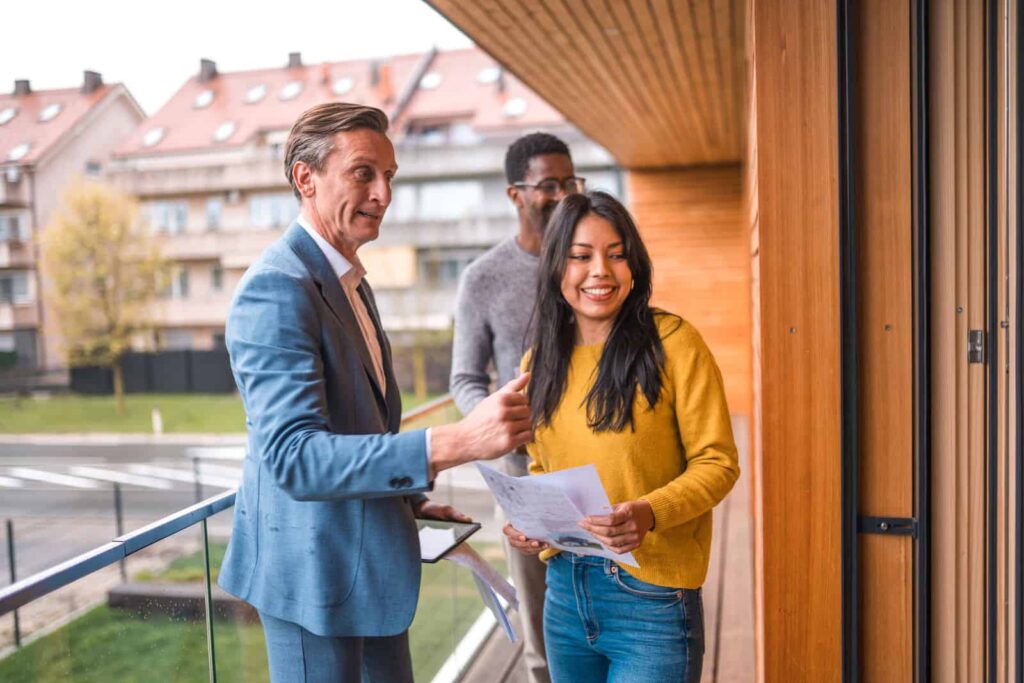 Salesperson Pre-Licensing
How To Get Your Real Estate Salesperson License In Vermont
Vermont State Required Pre-licensing Hours: 40 hours
Colibri Real Estate Vermont Course Hours Offered: 40 hours
---
Step 1. Meet Vermont real estate license requirements as outlined by the Office of Professional Regulation:
Be at least eighteen (18) years of age.
Step 2. Complete an approved 40 hours of Vermont real estate pre-license education.
Step 3. Successfully pass the Salesperson real estate licensing examination.
Step 4. Obtain sponsorship from a licensed Vermont real estate broker.
Step 5. Apply for your Vermont Salesperson license.
Step 6. Complete 8 hours of approved post-licensing education.
How long does it take to get a Vermont real estate license?
It varies per person on how long it takes to get a Vermont real estate license depending on the pace in which you complete your pre-licensing education, pass your licensing examination, the time it takes you to find a sponsoring broker and complete the application process, and application processing times.
What kind of information will I learn to help me get a real estate license in Vermont?
All Colibri Real Estate courses are approved by the Vermont Office of Professional Regulation. Once completed, you are eligible to sit for the Vermont Real Estate License Exam.
Per Colibri Real Estate policy, the 40-hour pre-license coursework for salespersons must be completed within six (6) months of the start date. The start date for distance education courses is the date the course material is first accessed and the end date is when all required documentation is submitted to the provider. Applicants must complete a required 40-hour Vermont Real Estate Pre-licensing course, which includes instruction in real estate law, types of interest and ownership in real estate, home ownership, legal descriptions, titles, taxes, appraisal, finance, closings, ethics, and more.
VIEW COURSES AND PACKAGES
How do I take the Vermont Salesperson licensing examination?
The National examination is administered by PSI. Candidates can register for their examination here. The Vermont Real Estate Salesperson Examination consists of a national and a state portion. The state portion of the exam is administered through the application process. The total time allowed for both portions of the examination is four hours. The questions on the two portions will be intermixed and will not appear as separate sections.
If you pass the examination, you will receive a score report and instructions for applying for a license. Examination results are forwarded to the Vermont Real Estate Commission to be used as one of the criteria for determining eligibility for licensure. If you do not achieve a passing score, your score report will indicate your scores and reapplication instructions. If you pass only one portion, you will have one opportunity to take the failed portion within the next six (6) months. After a second failure or after six months you must take both portions of the examination again .
The minimum score required to pass the multiple-choice portions is determined by using a process known as the Angoff method, in which subject-matter experts estimate the difficulty of each item on the examination for the "minimally competent practitioner" (MCP). These judgments are averaged to determine the minimum passing score, which represents the amount of knowledge an MCP would likely demonstrate on the examination.
A statistical process called "equating" is used to ensure consistency in the meaning of the score required to pass an examination. If the raw passing score varies slightly between different versions (or "forms"), the level of knowledge required to achieve the passing score remains the same, thus assuring that all candidates are treated fairly.
How do I submit my Vermont Salesperson application?
Applicants must apply for their Salesperson license within one (1) year of passing the state examination. OPR no longer accepts paper applications. Please go through the following steps to submit your application:
Navigate to the Online Services portal.
Complete a registration of a new account or enter your user ID and password. Please do not register for an account if you already have one.
Once logged in, click Apply for Individual License.
Move through the application by answering all the questions and clicking Next at the bottom of each screen. You will receive confirmation the application was submitted on the screen and by email. Please allow 3-5 business days for processing.
Applicants must be affiliated with a principal broker and registered office who must sign an Employment/Supervision form to be uploaded with the application submission.
Does Vermont require post-licensing?
Salespersons are required to complete 8 hours of approved post-licensure education within ninety (90) days of their license being issued. You will be required to retain the course completion certificate and upload with your first renewal.
NOTE: Colibri Real Estate post-licensure education courses are coming soon!
Does Vermont offer reciprocity?
To qualify to be licensed, an applicant must be licensed or certified in good standing in another jurisdiction in which the standards and qualifications required for regulation in that jurisdiction are substantially equivalent to Vermont's. The applicant must then:
Complete online application and pay the non-refundable processing fee.
Provide proof of passing the Vermont State exam.
Provide Official Verification and the licensure requirements from the original state of licensure and from the most recent state of licensure, if different. This must be submitted directly from the state.
Provide a copy of the Statutes and Rules from the state applicant is endorsing in from.
Regulatory Notes:
Obtaining Certificate of Course Completion: Upon completion of the course, Colibri Real Estate will provide you an electronic certificate of completion in your account dashboard. Course completion dates are recorded using Central Standard Time, therefore that will be the time reflected on your certificate.
Vermont Office of Professional Regulation
Website: https://sos.vermont.gov/real-estate-brokers-salespersons/
Phone: 802-828-1505
Address: 89 Main Street, 3rd Floor Montpelier, VT 05620-3402
Read More
Good to Know
The information provided is a summary of the minimum requirements set forth by the Vermont Real Estate Commission. For a more detailed requirements breakdown, please see the board's site.
If you hold Real Estate licenses in multiple states, please make sure to check each state's requirements.
Note: This license renewal information is provided as a convenience only and is subject to change at any time. It's ultimately the responsibility of the licensee to be sure that he or she is meeting all requirements for each license and corresponding renewal period.