Utah Real Estate License Requirements
How To Get Your Real Estate License In Utah
Do you want to become a real estate agent and get your Utah Real Estate License? Colibri Real Estate has taught thousands of aspiring real estate agents in Utah, and we make it easy for you to get up to speed on the Utah real estate license requirements.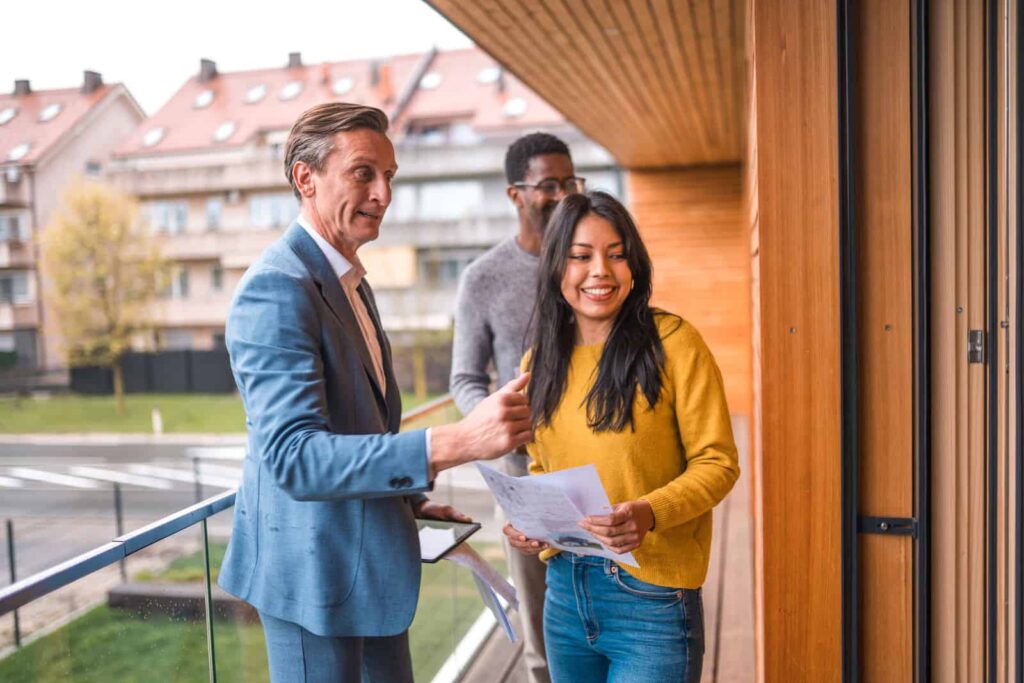 Salesperson Pre-Licensing
How To Get Your Real Estate Salesperson License In Utah
Utah State Required Pre-licensing Hours: 120 hours
Colibri Real Estate Utah Course Hours Offered: 120 hours
---
Steps:
Step 1. Meet Utah real estate license requirements as outlined by the Utah Department of Commerce Division of Real Estate:
Be at least eighteen (18) years of age.
Have a high school diploma or its equivalent.
Meet the statutory licensing qualifications of honesty, integrity, truthfulness, reputation, and competency.
Step 2. Complete an approved 120 hours of Utah real estate pre-licensing education.
Step 3. Take and pass the sales agent exam. A license request must be made within 90 days of passing the exam.
Step 4. Submit application to the Utah Department of Commerce Division of Real Estate, including a background check and fingerprinting.
How long does it take to get a Utah real estate license?
It varies depending on: the pace at which you complete your pre-licensing education; when you pass your licensing examination; the time it takes to complete the application process; and application processing times.
That said, applicants wishing to obtain a sales agent license must successfully complete their required 120 hours of pre-licensing education within 12 months of filing their application.
What kind of information will I learn to help me get a real estate license in Utah?
All Colibri Real Estate courses are approved by the Utah Department of Commerce Division of Real Estate. Once completed, you are eligible to sit for the Utah real estate license exam.
Per Colibri Real Estate policy, the 120-hour pre-licensing coursework for sales agents must be completed within six (6) months of the start date. The start date for distance education courses is the date the course material is first accessed; the end date is when all required documentation is submitted to the provider. Applicants must complete a required 120-hour Utah real estate pre-licensing course, which includes instruction in real estate law, types of interest and ownership in real estate, home ownership, legal descriptions, titles, liens, taxes, encumbrances, appraisal, finance, closings, and professional code of ethics.

How do I take the Utah Sales Agent licensing examination?
Your Utah sales agent licensing exam must be taken with Pearson VUE. At the end of your exam, you will receive a score report indicating "pass" or "fail." You must pass both sections of the exam with a score of 70% or higher to pass. Find more in the Pearson VUE handbook.
If you pass your examination, you will receive a score report that includes information on how you can apply for your license. You will be required to be fingerprinted if you pass the exam.
How do I submit my Utah Sales Agent application?
Utah breaks down submitting your sales agent application in a convenient checklist. You will need each of the following:
A completed copy of the checklist
Salesperson application*
Qualifying questionnaire*
Utah Division of Real Estate Consent to Background Check*
Certification of Legal Presence*
Candidate Education Certifying Document (issued by your real estate school) OR valid education waiver issued by the Division of Real Estate
A non-refundable fee of $157.00
Items marked with an asterisk (*) will be issued to you at the Pearson VUE testing center.
Utah prefers applicants apply by using the DRE-egov website. To upload your documents to the site, you must scan and convert them to PDF format.
Does Utah offer reciprocity?
Utah currently has reciprocity agreements with Georgia, Mississippi, and Alberta (Canada). Applicants must have an active real estate license in good standing from a state that has a reciprocity agreement with Utah. Applicants with an active real estate license in good standing from a state that does NOT have a reciprocity agreement with Utah may qualify for a waiver of some education and/or national exam requirements.
Waivers will not be granted if the license has expired or is not in good standing.
Regulatory Notes:
Applicants may only take up to 8 hours of CE online per day.
Utah's division of real estate requires a timing mechanism for all distance education courses to ensure courses cannot be completed in less time than the approved credit hours. Please note that your course will time out after 10 minutes of inactivity!
Utah Department of Commerce
Phone: 801-530-6747
Fax: 801-526-4387
Website: http://realestate.utah.gov/realestate/index.html
Address: Division of Real Estate Heber M. Wells Building Salt Lake City, 84114
Good to Know
The information provided is a summary of the minimum requirements set forth by the Utah Real Estate Commission. For a more detailed requirements breakdown, please see the board's site.
If you hold Real Estate licenses in multiple states, please make sure to check each state's requirements.
Note: This license renewal information is provided as a convenience only and is subject to change at any time. It's ultimately the responsibility of the licensee to be sure that he or she is meeting all requirements for each license and corresponding renewal period.