Pennsylvania Real Estate License Requirements
How To Get Your Real Estate License In Pennsylvania
Do you want to become a real estate agent and get your Pennsylvania Real Estate License? Colibri Real Estate has taught thousands of aspiring real estate agents in Pennsylvania, and we make it easy for you to get up to speed on the Pennsylvania real estate license requirements.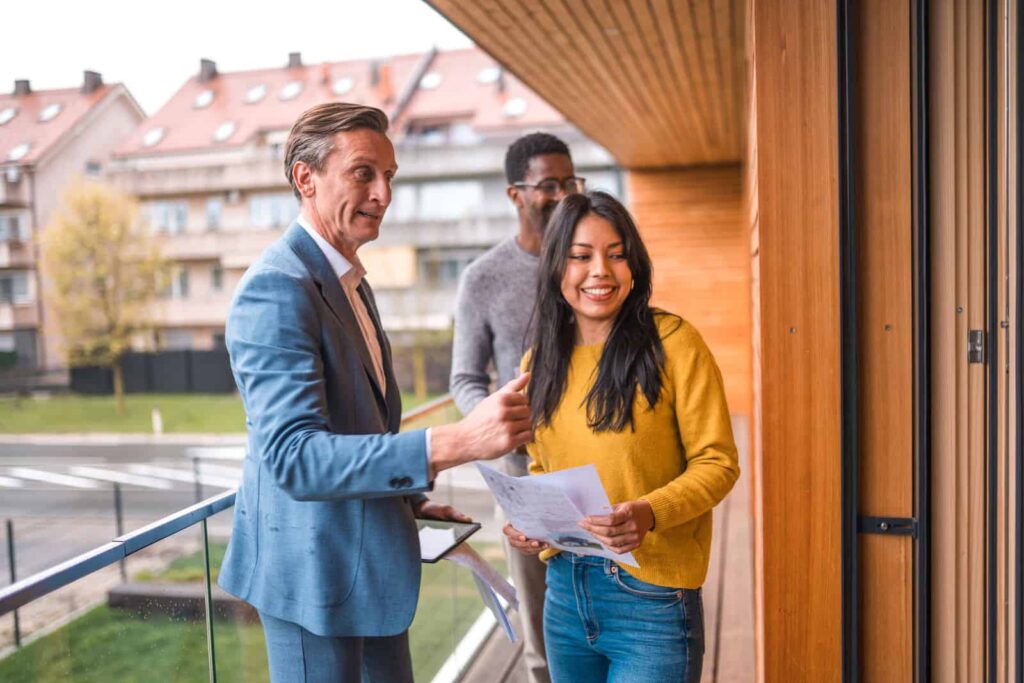 Salesperson Pre-Licensing
How To Get Your Real Estate Salesperson License In Pennsylvania
Pennsylvania State Required Pre-licensing Hours: 75 hours
Colibri Real Estate Pennsylvania Course Hours Offered: 75 hours
---
Step 1. Meet Pennsylvania real estate license requirements as outlined on the Pennsylvania Real Estate Commission website:
Step 2. Complete 75 hours of approved Pennsylvania real estate pre-license education.
Step 3. Successfully pass both portions of the real estate Salesperson licensing examination by earning a score of 70% or higher.
Step 4. Obtain sponsorship from a Pennsylvania real estate broker.
Step 5. Apply for your Pennsylvania license.
Step 6. Complete an approved 14-hour post-license course.
How long does it take to get a Pennsylvania real estate license?
It varies per person on how long it takes to get a Pennsylvania real estate license depending on the pace in which you complete the 75 hours of pre-licensing coursework and pass your licensing examination, the time it takes you to complete the application process and find a sponsoring broker, and application processing times. Some have completed the requirements within six months.
What kind of information will I learn to help me get a real estate license in Pennsylvania?
All Colibri Real Estate courses are approved by the Pennsylvania Real Estate Commission. Once completed, you are eligible to sit for the Pennsylvania Real Estate License Exam.
Per Colibri Real Estate policy, the 75-hour pre-license coursework for salespersons must be completed within six (6) months of the start date. The start date for distance education courses is the date the course material is first accessed and the end date is when all required documentation is submitted to the provider. The required pre-licensing education consists of a 30-Hour Fundamentals Pre-License Course and a 45-Hour Practices Course.
The state requires that your course final exam be proctored. You'll need to schedule an appointment with an online proctor in advance. Additional information on the proctoring process can be found here. Before passing the course final exam you will be required to sign an affidavit to verify your identity as the student who completed the course and the course final exam.
You may also qualify if you received a bachelor's degree with a major in Real Estate from an accredited college, a juris doctor degree from an accredited law school, or completed 75 hours of pre-licensure coursework in another state or other jurisdiction that was approved to meet the requirements for licensure in that state or other jurisdiction.
VIEW COURSES AND PACKAGES
How do I apply for and take the Pennsylvania Salesperson licensing examination?
The licensing exam is administered by a specific provider chosen by the state real estate board. Additional information on the testing provider responsible for administering the licensing exam can be found here. The salesperson examination must be registered and taken through PSI at https://home.pearsonvue.com/pa/realestate. Pre-licensing courses must have been completed within five (5) years prior to the date of successful completion of the licensing examination.
Your examination scores are valid for three (3) years. If you miss the three year deadline, you must retake the examination. If you passed the national and state sections of the examination on different dates, the three year period begins the day you pass the first part of the examination.
How do I submit my Pennsylvania Salesperson application?
The application for a salesperson's license must be submitted to the Commission within three (3) years of passing the licensing examination. Sign in or create an account at www.pals.pa.gov. Once you are logged in, scroll to the bottom of your dashboard and click on "Apply for New License," then select "Real Estate Commission" and "Real Estate Salesperson – Reciprocal" OR "Real Estate Salesperson – Standard." Complete the application, upload the required documents, and click on "Send to Broker." Your sponsoring broker will be notified that your application is ready for their review and approval, certifying that they are willing to hire, train, and supervise you as required by the Law and Regulations. Learn more about finding a sponsoring broker.
Does Pennsylvania require post-licensing education?
Standard salesperson licensees who are renewing for the first time are required to complete a specific set of continuing education modules through an approved education provider. New licensees must complete the 7-hour General Module and either the 7-hour Residential or 7-hour Commercial Modules.
Enroll in Colibri Real Estate's Pennsylvania 14-hour post-license courses today!
VIEW POST-LICENSE EDUCATION
Does Pennsylvania offer reciprocity?
If you are currently licensed in another state and wish to be licensed in Pennsylvania, you must first meet the education requirements of the Pennsylvania Real Estate Commission then contact PSI Exams to register to sit for the Pennsylvania State portion of the examination only. Once you have passed the Pennsylvania State portion of the examination, you are able to apply for licensure.
Out-of-state real estate salespersons may be granted licensure by the Reciprocal Method if they hold a current, active broker or salesperson's license issued by a state that:
Agrees to issue a license to a standard Pennsylvania licensee without further requirement, or
Has qualifications for licensure which are substantially comparable to those required by the Pennsylvania Commission.
Reciprocal licensees must maintain their principal place of business in the state through which reciprocity was granted, and must maintain a current, active license in that state in order to maintain the reciprocal license in Pennsylvania.
Pennsylvania currently has agreements with the following states:
Arkansas
Georgia
Louisiana
Maryland
Massachusetts
Regulatory Notes:
Obtaining Certificate of Course Completion: Upon completion of the course, Colibri Real Estate will provide you an electronic certificate of completion in your account dashboard. You will need to submit your certificate of completion with your PSI Registration Form and PA license application. Course completion dates are recorded using Central Standard Time, therefore that will be the time reflected on your certificate.
Pennsylvania Real Estate Commission
Website: https://www.dos.pa.gov/ProfessionalLicensing/BoardsCommissions/RealEstateCommission/Pages/default.aspx
Phone: (717) 783-3658
Fax: (717) 787-0250
Address: P.O. Box 2649, Harrisburg, PA 17105
Read More
Good to Know
The information provided is a summary of the minimum requirements set forth by the Pennsylvania Real Estate Commission. For a more detailed requirements breakdown, please see the board's site.
If you hold Real Estate licenses in multiple states, please make sure to check each state's requirements.
Note: This license renewal information is provided as a convenience only and is subject to change at any time. It's ultimately the responsibility of the licensee to be sure that he or she is meeting all requirements for each license and corresponding renewal period.