Oklahoma Real Estate License Requirements
How To Get Your Real Estate License In Oklahoma
Do you want to become a real estate agent and get your Oklahoma Real Estate License? Colibri Real Estate has taught thousands of aspiring real estate agents in Oklahoma, and we make it easy for you to get up to speed on the Oklahoma real estate license requirements.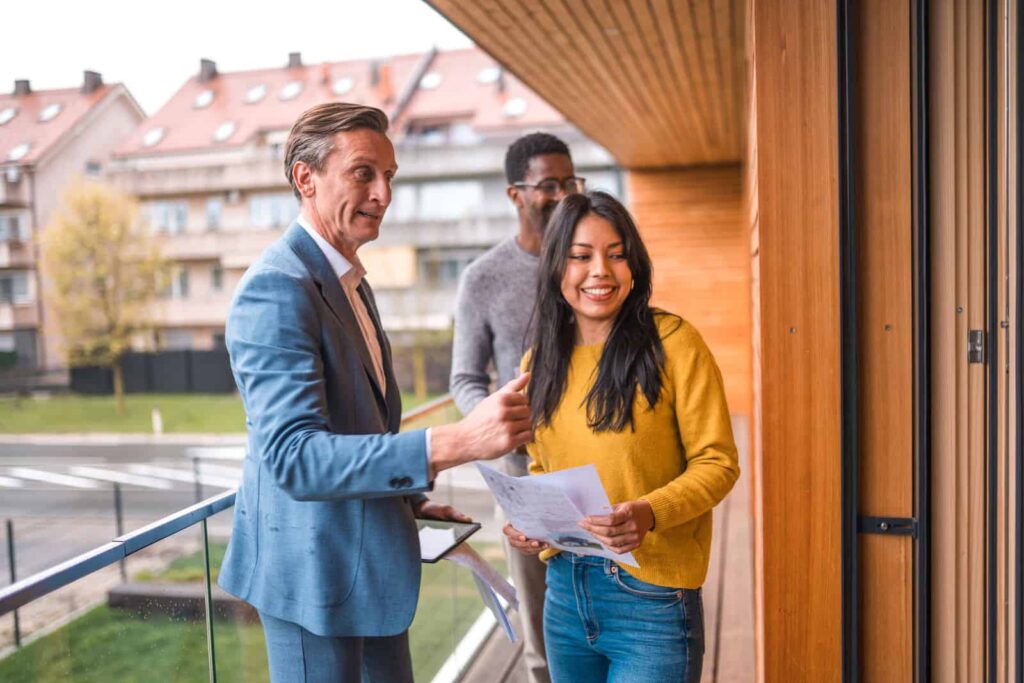 Salesperson Pre-Licensing
How To Get Your Real Estate Salesperson License In Oklahoma
Oklahoma State Required Pre-licensing Hours: 90 hours
Colibri Real Estate Oklahoma Course Hours Offered: 90 hours
---
Step 1. Meet Oklahoma real estate license requirements as outlined on the Oklahoma Real Estate Commission website:
Be at least 18 years old
Must be of good moral character
Step 2. Complete an approved 90-hour Oklahoma Basic Course of Real Estate (Part I).
Step 3. Submit fingerprint verification card to obtain an approved background check.
Step 4. Apply for your Oklahoma Provisional Sales Associate license.
Step 5. Successfully pass the real estate licensing examination by earning a score of 75% or higher.
Step 6. Obtain sponsorship from an Oklahoma real estate broker.
Step 7. Complete an approved 45-hour Provisional Postlicense Course of Real Estate (Part II) within the first year of obtaining a license.
How long does it take to get an Oklahoma real estate license?
It varies per person on how long it takes to get an Oklahoma real estate license depending on the pace in which you complete the 90 hours of pre-licensing coursework and pass your licensing examination, the time it takes you to complete the application process and post-license course, and application and background check processing times.
What kind of information will I learn to help me get a real estate license in Oklahoma?
All Colibri Real Estate courses are approved by the Oklahoma Real Estate Commission. Once completed, you are eligible to sit for the Oklahoma Real Estate License Exam.
Per Colibri Real Estate policy, the 90-hour Basic Course of Real Estate (Part I) must be completed within six (6) months of the start date. The coursework includes instruction in real estate law, types of interest and ownership in real estate, home ownership, legal descriptions, titles, liens, taxes, encumbrances, listing advertising, appraisal, finance, closings, and professional code of ethics. The education is valid for 3 years from the course completion date. Thereafter, the applicant must successfully retake the 90-hour course.
VIEW COURSES AND PACKAGES
How do I submit my fingerprints for the background check?
All persons applying for issuance of a new license must first complete the applicable application and submit with such application a fingerprint card and the required fee of $41.00. The fingerprint cards will be transmitted by the Commission to the Oklahoma State Bureau of Investigations (OSBI). Once OSBI accepts your fingerprints they will forward the prints on to the Federal Bureau of Investigations (FBI).
How do I submit my Oklahoma Sales Associate application?
The Commission will process your examination application for eligibility and PSI will be notified by the Oklahoma Real Estate Commission, (OREC) of an applicant's approval to test upon receipt at OREC of the application for licensure, which must include:
A completed fingerprint card with fee
Proof of citizenship or qualified alien statuses
A current photo
Proof of education can either be submitted with the application or upon completion of such education
The last page of the provisional sales associate application allows the applicant to sign up with a broker prior to taking the examination; however it is not a requirement to have this part of the form completed prior to taking the examination; nevertheless, if said last page is complete an applicant can proceed to have their license issued once they pass the examination and receive final approval. An applicant has the option of placing their license on an inactive status in the event they have not yet selected a broker. Inactive status is only necessary if the applicant has not yet chosen a broker within the examination grade validity period. Learn more about finding a sponsoring broker.
How do I apply for and take the Oklahoma Sales Associate licensing examination?
Upon approval by the Commission, you will receive an email notification from PSI providing you with a Candidate ID number advising you to schedule your examination. The sales associate examination must be registered and taken through PSI's website at www.psiexams.com. A passing examination score is valid for one (1) year.
When you arrive at the test site you will be required to provide two (2) forms of identification and at least one of the proofs of identity must be a VALID form of government issued identification, such as a driver's license, state ID, or passport, which bears your signature and has your photograph. Applicants for the pre-license examination will have a total of three (3) hours to complete their examination. Applicants who fail the examination have the option of reviewing their missed questions at the end of their examination, but only for one hour immediately following the completion of their test. Non-Resident applicants, in some cases, may not be required to take the entire examination; however, all applicants are required to pass the state portion.
Does Oklahoma require post-licensing education?
Upon passing the state examination and obtaining a Provisional Sales Associate (PSA) license from the Commission, a PSA must complete a Commission approved 45-hour Provisional Postlicense Course of Real Estate (Part II) within the first year of obtaining a license. The month that a license is issued in counts toward the one year license term regardless of whether it is issued on the first day of the month or the last. Once a PSA has provided the Commission with evidence of completion of a post-licensing course and has submitted the appropriate form with fees at the end of their one year license term, their license will be issued as a Sales Associate.
Does Oklahoma offer reciprocity?
Oklahoma has agreements with the following states:
Alabama
Arkansas
Iowa
Louisiana
Maryland
Nebraska
North Dakota
South Dakota
A non-resident active licensee may apply for an Oklahoma license with the following:
Minimum of two (2) years applicable active experience out of the previous five (5) years as a sales associate or broker
Certification of licensure verifying that the license is in good standing in their state or jurisdiction of licensure
Complete at least one (1) hour each in three (3) Oklahoma state specific courses: Contract and Forms (CON), Code and Rules (CAR), and Broker Relationship Act (BRA)
Complete all appropriate forms and pay all required fees, which includes approval on the background check
Successfully pass the required examination
Regulatory Notes:
Obtaining Certificate of Course Completion: Upon completion of the course, Colibri Real Estate will provide you an electronic certificate of completion in your account dashboard. You will need to submit your certificate of completion with your provisional sales associate license application. Course completion dates are recorded using Central Standard Time, therefore that will be the time reflected on your certificate.
Oklahoma Real Estate Commission
Website: https://www.ok.gov/OREC/
Phone: (405) 521-3387
Fax: (405) 522-8564
Address: 1915 North Stiles Avenue, Suite 200 Oklahoma City, Oklahoma 73105
Oklahoma License Lookup Website
Read More
Good to Know
The information provided is a summary of the minimum requirements set forth by the Oklahoma Real Estate Commission. For a more detailed requirements breakdown, please see the board's site.
If you hold Real Estate licenses in multiple states, please make sure to check each state's requirements.
Note: This license renewal information is provided as a convenience only and is subject to change at any time. It's ultimately the responsibility of the licensee to be sure that he or she is meeting all requirements for each license and corresponding renewal period.