New York Real Estate License Requirements
How To Get Your Real Estate License In New York
Do you want to become a real estate agent and get your New York Real Estate License? Colibri Real Estate has taught thousands of aspiring real estate agents in New York, and we make it easy for you to get up to speed on the New York real estate license requirements.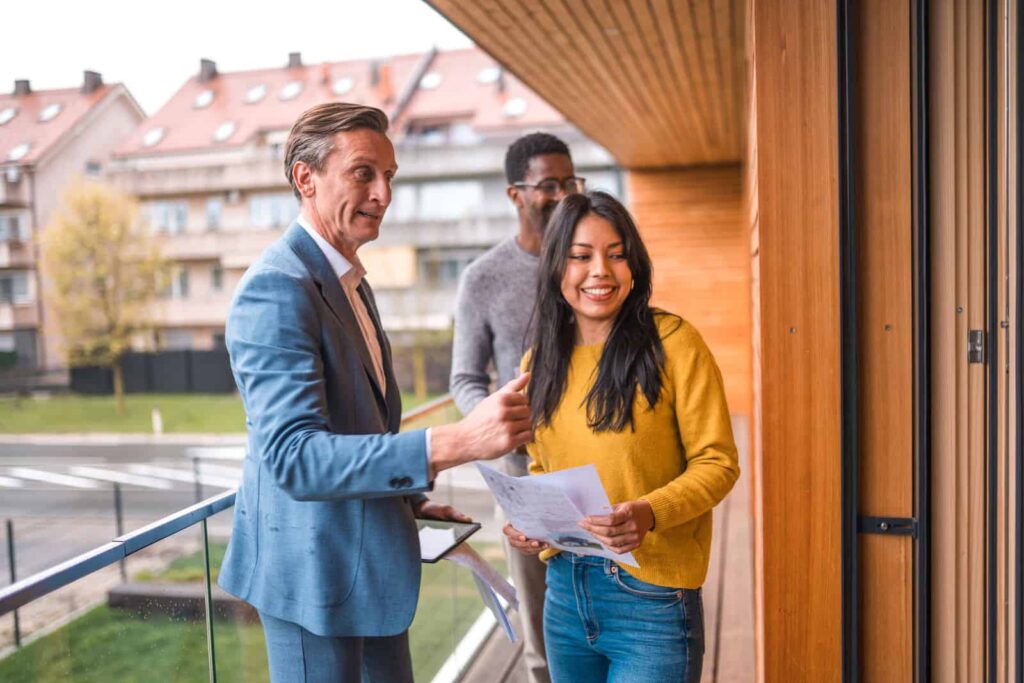 Salesperson Pre-Licensing
How To Get Your Real Estate Salesperson License In New York
New York State Required Pre-licensing Hours: 77 hours
Colibri Real Estate New York Course Hours Offered: 77 hours
---
Step 1. Meet New York real estate salesperson license requirements as outlined on the New York State Division of Licensing Services website:
Be at least 18 years old at the time you apply
Have a Social Security Number or Federal ID number
Step 2. Complete an approved 77-hour New York real estate salesperson pre-license course.
Step 3. Pass the New York real estate salesperson licensing examination.
Step 4. Obtain sponsorship from a New York real estate broker.
Step 5. Apply for a New York real estate salesperson license.
How long does it take to get a New York real estate license?
It varies per person on how long it takes to get a New York real estate license depending on the pace in which you complete the 77 hours of pre-licensing coursework and pass your licensing examination, the time it takes you to complete the application process and find a sponsoring broker, and application processing times. Most can complete the process within six months.
What kind of information will I learn to help me get a real estate license in New York?
All Colibri Real Estate courses are approved by the New York State Division of Licensing Services. Once completed, you are eligible to sit for the New York Real Estate License Exam.
Per Colibri Real Estate policy, the 77-hour pre-license coursework for salespersons must be completed within six (6) months of the start date. The start date for distance education courses is the date the course material is first accessed and the end date is when all required documentation is submitted to the provider. The state requires a minimum amount of seat time in the course content. Our online course platform monitors this requirement for each student.
The state requires your course final exam be proctored. You will need to schedule an appointment with a proctor in advance of your course final exam. Additional information on the proctoring process can be found here. After passing the course final exam you will be required to sign and return an affidavit to verify your identity as the student who completed the course and the course final exam. The 77-hour pre-license course completion is valid for eight (8) years. If the course completion certificate is not used to obtain a license in the alloted eight year period, the course will need to be retaken.
VIEW COURSES AND PACKAGES
How do I apply for and take the New York Salesperson licensing examination?
Candidates must go to eAccessNY to make an online reservation for an examination. The state requires that your licensing exam be proctored. Additional information on the proctoring process can be found here. The state requires that your licensing exam be taken in person. The state requires a score of 70% or higher to pass the exam. Passed exam results are valid for two (2) years.
Candidates will be allowed 1 1/2 hours to complete the test. The allotted time begins at the conclusion of the instructions. The exam is offered in the following languages: Spanish, Korean, Russian and Chinese. If you wish to take the exam in one of these four languages, please notify an exam proctor when you report to the test center.
How do I submit my New York Salesperson application?
Along with proof of pre-licensing course completion, passing score on the licensing examination, and sponsorship from a licensed New York broker, applicants must complete their license application on eAccessNY. Additional information on finding a sponsoring broker can be found here.
Does New York offer reciprocity?
Due to recent changes to New York State Real Property law increasing the educational requirements to obtain a real estate salesperson or broker license, New York no longer has reciprocity with any other state.

If you completed qualifying education outside of New York State, you may request a waiver of the course(s) required for a New York State license.

To request a waiver, you must submit:
A course description
Proof of course completion
A detailed outline listing the topics and hours completed
The request and documentation can be emailed to [email protected].
Regulatory Notes:
Obtaining Certificate of Course Completion: Upon completion of the course, Colibri Real Estate will provide you an electronic certificate of completion in your account dashboard. You will need to submit your certificate of completion with your real estate salesperson application. Course completion dates are recorded using Central Standard Time, therefore that will be the time reflected on your certificate.
New York State Division of Licensing Services
Website: https://dos.ny.gov/licensing-services
Phone: 518-486-3803
Fax: 518-408-2524
Address: 1 Commerce Plaza, 99 Washington Avenue, Albany, NY 12231
eAccessNY is used for the following functions:
real estate transactions
real estate exam registrations
real estate license applications, changes, renewals
public license search
Good to Know
The information provided is a summary of the minimum requirements set forth by the New York Real Estate Commission. For a more detailed requirements breakdown, please see the board's site.
If you hold Real Estate licenses in multiple states, please make sure to check each state's requirements.
Note: This license renewal information is provided as a convenience only and is subject to change at any time. It's ultimately the responsibility of the licensee to be sure that he or she is meeting all requirements for each license and corresponding renewal period.