New Jersey Real Estate License Requirements
How To Get Your Real Estate License In New Jersey
Do you want to become a real estate agent and get your New Jersey Real Estate License? Colibri Real Estate has taught thousands of aspiring real estate agents in New Jersey, and we make it easy for you to get up to speed on the New Jersey real estate license requirements.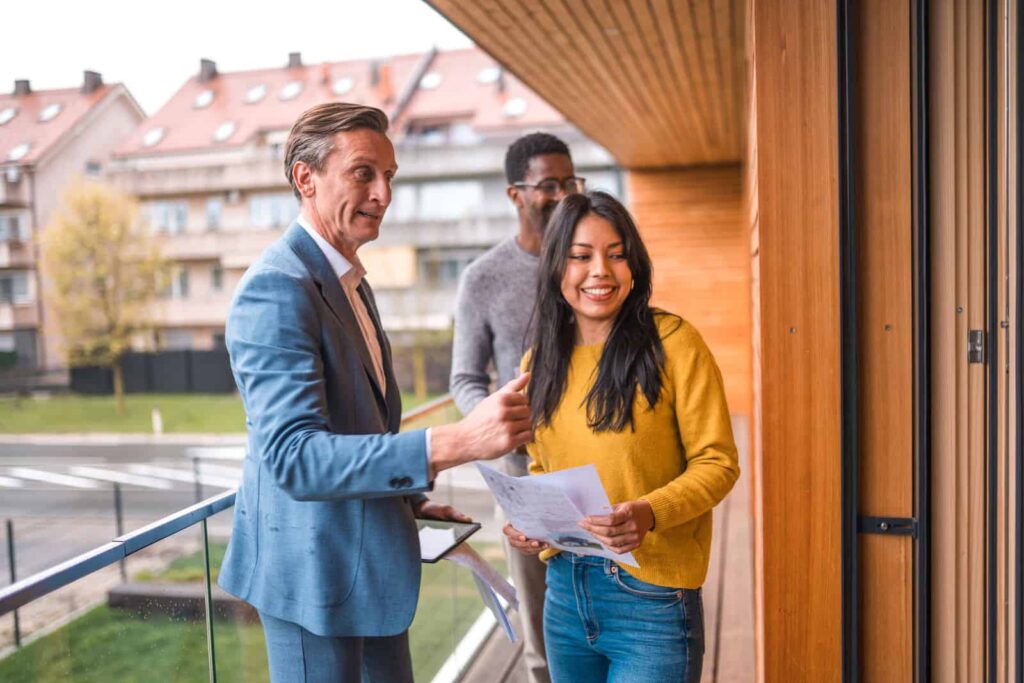 Salesperson Pre-Licensing
How To Get Your Real Estate Salesperson License In New Jersey
New Jersey State Required Pre-licensing Hours: 75 hours
Colibri Real Estate New Jersey Course Hours Offered: 75 hours
---
Step 1. Meet New Jersey real estate license requirements as outlined on the New Jersey Real Estate Commission website:
Be 18 years of age or older
Have a high school education or equivalency
Possess good character, trustworthiness, honesty, and integrity
Step 2. Complete the approved 75 hours of New Jersey real estate pre-licensing education.
Step 3. Pass the real estate licensing examination by earning a minimum score of 70%.
Step 4. Complete the fingerprinting process.
Step 5. Obtain sponsorship from a licensed New Jersey real estate broker.
Step 6. File your New Jersey real estate license application.
How long does it take to get a New Jersey real estate license?
It varies per person on how long it takes to get a New Jersey real estate license depending on the pace in which you pass your licensing examination, the time it takes you to complete the application process and find a sponsoring broker, and application processing times. The state allows applicants one (1) year after successful completion of pre-licensing education to pass their state licensing exam and submit the completed application.
What kind of information will I learn to help me get a real estate license in New Jersey?
All Colibri Real Estate livestream courses are approved by the New Jersey Real Estate Commission. Once completed, you are eligible to sit for the New Jersey Real Estate License Exam.
The 75-hour pre-licensing course is delivered via livestream. Please view courses and packages below for the next upcoming livestream session or submit the form to be contacted about and enrolled in a future session. VIEW COURSES AND PACKAGES
How do I take the New Jersey Salesperson licensing examination?
Individual candidates have one year from the completion date of their pre-licensure education to take and pass the State examination administered by PSI Services LLC and to file a fully completed application for licensure with the Licensing Services Bureau. License candidates now have the option to take real estate salesperson examinations remotely or in person at one of the PSI Services testing centers. In-person and remote exams may be scheduled online at: https://home.psiexams.com/#/home?bc=njre. Applicants must receive a score of 70% or higher to successfully pass the state licensing examination.
When taking the state examination, the applicant will be required to answer screening questions about their qualifications to receive a real estate license. After successfully passing the real estate licensure examination, you will be required to sign a form on which you certify that your screening question answers are accurate and truthful.
The screening questions make inquiry into criminal histories. N.J.S.A. 45:15-12.1 specifically prohibits licensure to anyone that has been convicted of forgery, burglary, robbery, any theft offense other than shoplifting, criminal conspiracy to defraud or other like offenses within the five (5) years preceding the application for licensure. Convictions for shoplifting or other offenses or convictions for those offenses stated in the preceding paragraph which occurred more than five (5) years ago or the loss of a real estate or other professional license for cause, may constitute grounds for the denial of a license under N.J.S.A. 45:15-9.
How do I go through the fingerprinting process?
All candidates for New Jersey Real Estate licenses are required to complete the fingerprinting process known as Live Scan as a condition of securing a real estate license. The State of New Jersey has contracted with a vendor, IDEMIA, to perform this service. The company has established permanent sites throughout the State as well as several mobile units available to meet their contractual agreement. In order to avoid problems with the expiration of their one year of eligibility for licensure and to make a timely filing, candidates MUST complete the fingerprinting process as soon as possible after passing the State examination. You can schedule a fingerprinting appointment here.
Evidence of completion of the fingerprinting process must include:
A copy of the applicant's completed Universal Form
A copy of the payment receipt issued by IDEMIA, the Live Scan fingerprint vendor, at the time of completion of the fingerprinting
All applicants must pay the criminal history record check fee directly to IDEMIA. The total cost for this process is $66.05. Payment will be required at the time of scheduling. If you live, work, or go to school in New Jersey you must be fingerprinted in person at one of the IDEMIA facilities. If you do not live, work, or go to school in New Jersey and if you are not located within ten miles of one of New Jersey's borders, you must contact the Licensing Services Bureau, Real Estate for instructions as to the procedure you need to follow to comply with the fingerprinting requirement. Call 609-292-727 or send an email to [email protected].
How do I submit my New Jersey Salesperson application?
View a listing of required fees here. Upon passing the New Jersey Real Estate state examination, candidates must complete a fingerprint process, meet with the candidate's employing broker, and then forward the following items directly to the Licensing Services Bureau, Real Estate:
PSI passing score report, completed, signed, and dated by the employing broker (Copies are not accepted.) Learn more about finding a sponsoring broker.
The completed Universal Form and receipt provided upon completion of the fingerprint process.
Certified or cashier's check, money order, or broker's business account check in the sum of $160.00 payable to the State Treasurer of New Jersey. Personal checks will NOT be accepted and will be returned with the applicant's unprocessed license application.
Note: Employment date indicated by employing broker cannot be prior to the examination date or after the eligibility expiration date.
Regulatory Notes:
Obtaining Certificate of Course Completion: Upon completion of the course, Colibri Real Estate will provide you an electronic certificate of completion in your account dashboard. Course completion dates are recorded using Central Standard Time, therefore that will be the time reflected on your certificate.
Licensing Services Bureau, Real Estate
Website: https://www.state.nj.us/dobi/division_rec/index.htm
Phone: 609-292-7272
Fax: 609-292-0944
Address: P.O. Box 474 Trenton, NJ 08625-0474
Read More
Good to Know
The information provided is a summary of the minimum requirements set forth by the New Jersey Real Estate Commission. For a more detailed requirements breakdown, please see the board's site.
If you hold Real Estate licenses in multiple states, please make sure to check each state's requirements.
Note: This license renewal information is provided as a convenience only and is subject to change at any time. It's ultimately the responsibility of the licensee to be sure that he or she is meeting all requirements for each license and corresponding renewal period.