Massachusetts Real Estate License Requirements
How To Get Your Real Estate License In Massachusetts
Do you want to become a real estate agent and get your Massachusetts Real Estate License? Colibri Real Estate has taught thousands of aspiring real estate agents in Massachusetts, and we make it easy for you to get up to speed on the Massachusetts real estate license requirements.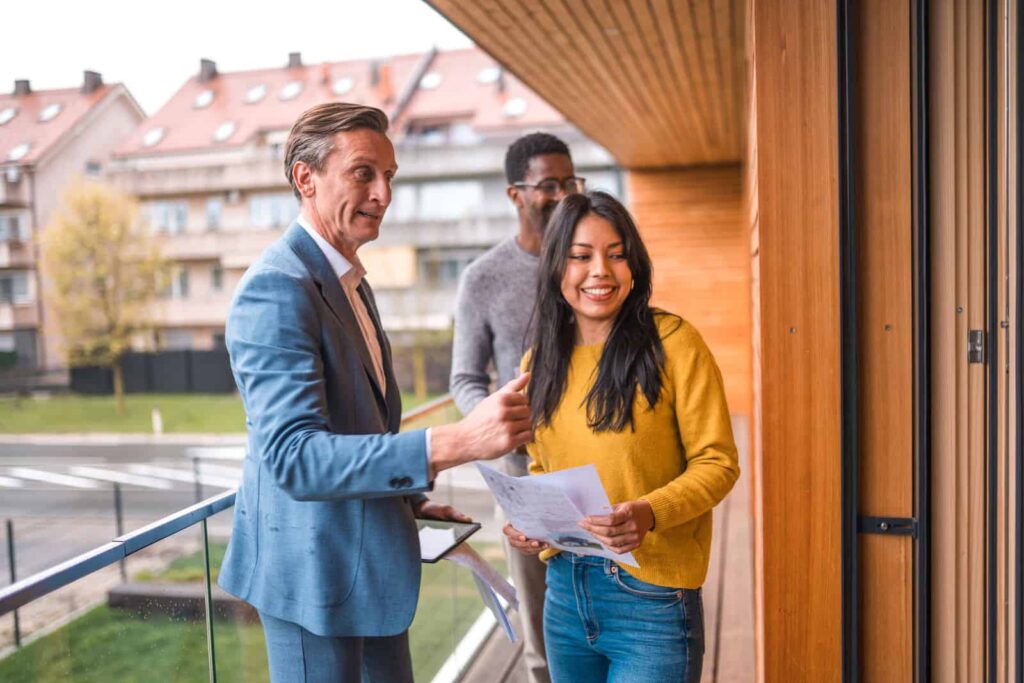 Salesperson Pre-Licensing
How To Get Your Real Estate Salesperson License In Massachusetts
Massachusetts State Required Pre-licensing Hours: 40 hours
Colibri Real Estate Massachusetts Course Hours Offered: 40 hours
---
Step 1. Meet Massachusetts real estate license requirements as outlined on the Board of Registration of Real Estate Brokers and Salespersons website:
Be at least eighteen (18) years of age.
Have a social security number
Step 2. Complete an approved 40 hours of Massachusetts real estate pre-license education.
Step 3. Apply for your Massachusetts salesperson license.
Step 4. Successfully pass the real estate licensing examination by earning a score of 70% or higher.
Step 5. Obtain sponsorship from a licensed Massachusetts real estate broker.
How long does it take to get a Massachusetts real estate license?
It varies per person on how long it takes to get a Massachusetts real estate license depending on the pace in which you complete your pre-licensing education, pass your licensing examination, the time it takes you to complete the application process, and application processing times.
What kind of information will I learn to help me get a real estate license in Massachusetts?
All Colibri Real Estate courses are approved by the Board of Registration of Real Estate Brokers and Salespersons. Once completed, you are eligible to sit for the Massachusetts Real Estate License Exam.
VIEW COURSES AND PACKAGES
How do I take the Massachusetts Salesperson licensing examination?
The State examination is administered by PSI. Candidates can register for their examination and begin the application process here. Candidates must apply for and pass the licensure examination within two (2) years of the date of completing the required salesperson education.
NOTE: It is recommended that candidates do not wait until their education completion certificate is ready to expire to apply and take their test. Candidates must allow ample time within the 2-year period when making an examination reservation.
The examination is divided into two (2) parts: the General portion and the State portion. Candidates must receive a minimum score of 70% to pass. Candidates who pass one (1) portion of the examination and fail the other need to retake only the failed portion. The failed portion must be successfully completed within two (2) years from the completion date on the Educational Certificate form (or the authorized period by the Board). If the Educational Certificate expires, the partial pass also expires. Candidates who obtain a new Education Certificate must retake both portions of the examination.
How do I submit my Massachusetts Salesperson application?
As of March 4, 2019 applicants will be required to mail in all applicable documents to PSI using the updated Candidate Information Bulletins. Applicants must now be approved by the Board before being eligible to take the exam. For candidates who took the 40 hour salesperson pre-licensure course or received an educational waiver within the past two years (March 4, 2017-March 4, 2019) yet have not taken the exam, please be advised those stamps are still valid. Candidates must include the stamped page along with the new application for approval.
Following successful completion of the licensing examination, salesperson candidates who have met the requirements of the Board will receive their license at the test center if they meet all of the following requirements:
Provide payment for the license at the test center in the exact amount calculated upon passing the examination. Only credit cards, personal checks, cashier's checks, or money orders made payable to "PSI" will be accepted. CASH will not be accepted.
Obtain three (3) complete candidate endorsements from individuals unrelated to the applicant. They do not need to be Massachusetts residents. Classmates known by the applicant from only the real estate course may NOT sign the candidate endorsement.
Have, pursuant to Massachusetts General Laws, Chapter 62C, Section 49A, to the best of his/her knowledge and belief, filed all state tax returns and paid all state taxes required by law.
Provide a valid Social Security number and/or a valid Tax Identification number (mandatory).
Real estate candidates who meet all of the licensing requirements, and who pay the licensing fee, will receive a license at the test center immediately following successful completion of the licensing examination. All candidates must be prepared to be licensed at the test center at that time.
License fees are prorated in accordance with Massachusetts General Law Chapter 112, Sections 87XX and 87ZZ, and will be calculated at the test center. Salesperson fees are between $103 and $150. You will also be required to pay a $12 PSI licensing fee. Candidates who do not pay for a license upon passing must fill out a License Application Instruction Form allowing them to apply by mail within thirty (30) days of passing the examination. You may request a duplicate License Application Instruction Form after your examination by emailing [email protected] or by calling 800-733-9267.
Does Massachusetts offer reciprocity?
Massachusetts offers reciprocity with varying requirements for different states. Please review this document to find the instructions for the state you currently hold a license in.
Regulatory Notes:
Obtaining Certificate of Course Completion: Upon completion of the course, Colibri Real Estate will provide you an electronic certificate of completion in your account dashboard. Course completion dates are recorded using Central Standard Time, therefore that will be the time reflected on your certificate.
Massachusetts Board of Registration of Real Estate Brokers and Salespersons
Website: https://www.mass.gov/orgs/board-of-registration-of-real-estate-brokers-and-salespersons
Phone: 617-701-8661
Fax: 617-727-0139
Address: 1000 Washington Street, Suite 710, Boston , MA 02118
Read More
Good to Know
The information provided is a summary of the minimum requirements set forth by the Massachusetts Real Estate Commission. For a more detailed requirements breakdown, please see the board's site.
If you hold Real Estate licenses in multiple states, please make sure to check each state's requirements.
Note: This license renewal information is provided as a convenience only and is subject to change at any time. It's ultimately the responsibility of the licensee to be sure that he or she is meeting all requirements for each license and corresponding renewal period.