Maryland Real Estate License Requirements
How To Get Your Real Estate License In Maryland
Do you want to become a real estate agent and get your Maryland Real Estate License? Colibri Real Estate has taught thousands of aspiring real estate agents in Maryland, and we make it easy for you to get up to speed on the Maryland real estate license requirements.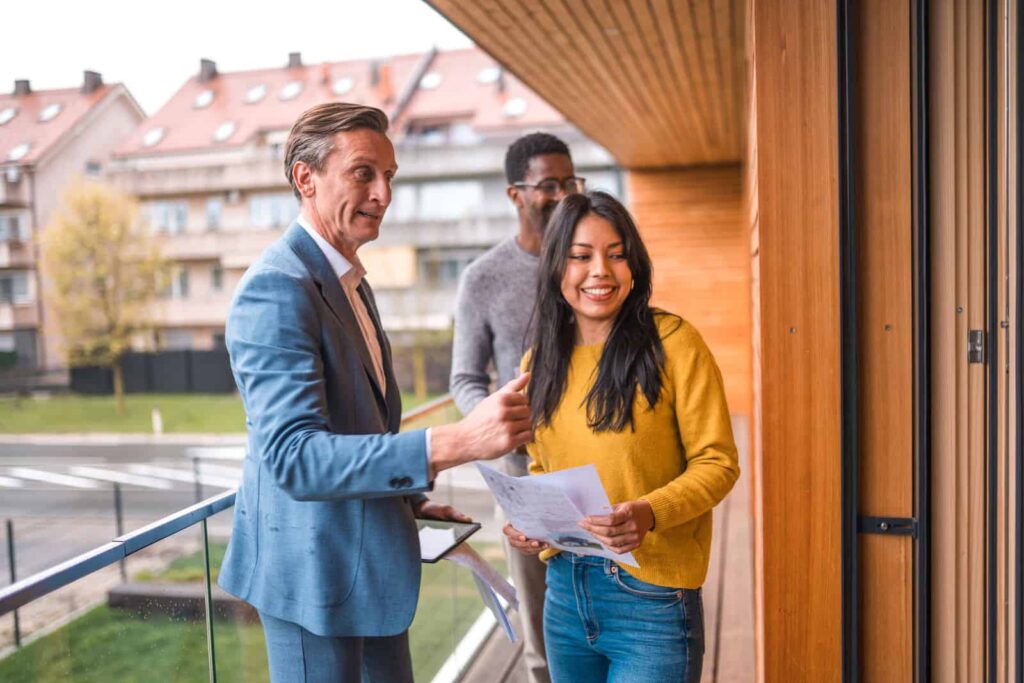 Salesperson Pre-Licensing
How To Get Your Real Estate Salesperson License In Maryland
Maryland State Required Pre-licensing Hours: 60 hours
Colibri Real Estate Maryland Course Hours Offered: 60 hours
---
Step 1. Meet Maryland real estate license requirements as outlined by the Maryland Real Estate Commission:
Be at least eighteen (18) years of age.
Be of good character and reputation.
Step 2. Complete an approved 60 hours of Maryland real estate pre-license education.
Step 3. Successfully pass the Salesperson licensing examination by achieving a score of 70% or higher.
Step 4. Apply for your Maryland Salesperson license.
Step 5. Obtain sponsorship from a licensed Maryland real estate broker.
How long does it take to get a Maryland real estate license?
It varies per person on how long it takes to get a Maryland real estate license depending on the pace in which you complete your pre-licensing education, pass your licensing examination, the time it takes you to find a sponsoring broker and complete the application process, and application processing times. Some candidates complete the process within six months.
What kind of information will I learn to help me get a real estate license in Maryland?
All Colibri Real Estate courses are approved by the Maryland Real Estate Commission. Once completed, you are eligible to sit for the Maryland Real Estate Salesperson License Exam.
Per Colibri Real Estate policy, the 60-hour pre-license coursework for salespersons must be completed within six (6) months of the start date. The start date for distance education courses is the date the course material is first accessed and the end date is when all required documentation is submitted to the provider. The 60-hour Maryland Real Estate Pre-licensing course, which includes instruction in real estate law, types of interest and ownership in real estate, home ownership, legal descriptions, appraisal, finance, closings, ethics, and more.
VIEW COURSES AND PACKAGES
How do I take the Maryland Salesperson licensing examination?
The State examination is administered by PSI. Your education provider will provide your eligibility electronically to PSI upon successful completion of the course requirements. Your eligibility expires one (1) year to the day from the date it is issued. After your school has submitted your file to PSI, you will receive an email confirmation with instructions on how to pay and schedule the state examination.
The Salespersons' examination consists of two parts, a national portion and a state portion. Candidates must pass each portion of the examination with a score of at least 70%. Candidates who pass one portion retain credit for passage of that portion for one (1) year.
If you do not pass, you must retake and pass the portion(s) which you failed before you can be licensed. Submit a new registration form to PSI with the appropriate fee, and schedule a new appointment to retake the examination. There is no limit to the number of times that you can retake the entire examination for qualified candidates.
How do I submit my Maryland Salesperson application?
Applicants must apply for their Salesperson license within one (1) year of passing the state examination. Upon passing all required examination portions, PSI will give you a Confirmation Notice at the site. The notice is not a license. Follow the instructions on the notice to apply for a real estate license.
Applicants can apply for a Salesperson license through the online licensing system. Once you've applied for an original license and placed it on inactive status, you then have three (3) years from the date you placed the license on inactive to affiliate with a broker. However, if you want to be active right away, you must immediately affiliate with a broker. Learn more about finding a sponsoring broker here.
Does Maryland offer reciprocity?
The Commission only has reciprocal agreements with Pennsylvania and Oklahoma. To qualify for a Maryland license under a reciprocal agreement, the basic terms are as follows:
You must have gained your first license in a state with a reciprocal agreement with MREC
You must submit a full and complete certified license history with your application
Your license must be current and active
You must submit a letter from the sponsoring broker with the application
The broker's principal place of business CANNOT be in Maryland
Your category of license in your state will be the category you apply for in Maryland
If your license expires or goes inactive in your state, a reciprocal license becomes void
Licensees holding a reciprocal license under the MD-PA agreement are excused from exams and continuing education
Licensees holding a reciprocal license under the MD-OK agreement must pass the state portion of the exam, but are excused from continuing education
Reciprocal licensure is not automatic; application must be made and fee paid
If the principal place of business moves to Maryland, reciprocal licensees who have not previously taken an exam must do so
The term of a reciprocal license is two years
Applicants for a reciprocal license agree to other terms stated in §17-3A
Individuals actively licensed in all other states may start the process by providing a certificate of full licensing history from the state where the applicant was first licensed and is currently licensed. Send the history document (original only, not a copy) to MREC within 30 days of its issue date by applicant's home state along with a cover letter, personally signed, with applicant's mailing address and complete contact information, including an email address. If qualified, applicant will be sent all information needed to register for the exam. Education and experience from a home state are reviewed for transferability, individually for each applicant. Waivers may be offered only to active licensees.
Regulatory Notes:
Obtaining Certificate of Course Completion: Upon completion of the course, Colibri Real Estate will provide you an electronic certificate of completion in your account dashboard. Course completion dates are recorded using Central Standard Time, therefore that will be the time reflected on your certificate.
Maryland Real Estate Commission
Website: https://www.dllr.state.md.us/license/mrec/
Phone: 410-230-6200
Fax: 410-333-0023
Address: 500 North Calvert Street, 3rd Floor Baltimore, MD 21202
Read More

Good to Know
The information provided is a summary of the minimum requirements set forth by the Maryland Real Estate Commission. For a more detailed requirements breakdown, please see the board's site.
If you hold Real Estate licenses in multiple states, please make sure to check each state's requirements.
Note: This license renewal information is provided as a convenience only and is subject to change at any time. It's ultimately the responsibility of the licensee to be sure that he or she is meeting all requirements for each license and corresponding renewal period.